Gigabyte Releases AMD 500/400 Motherboard BIOS Update For Ryzen 5800X3D
---
---
---
Mike Sanders / 11 months ago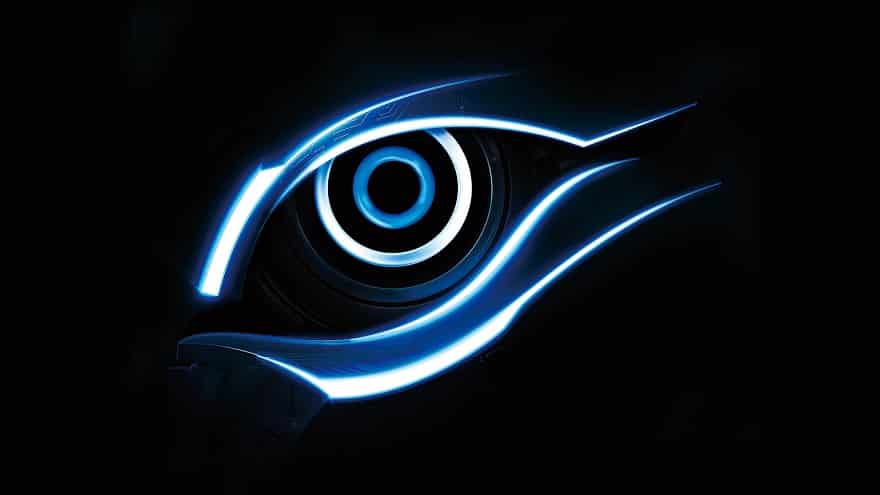 With the upcoming release of the new AMD Ryzen 5800X3D set for April 20th, while compatibility across existing AM4 motherboard platforms has been confirmed, the bottom line is that for those planning to make the transition to this new CPU model, it will, at the risks of sounding obvious, require an update of the BIOS. – So, in what appears, to the best of my knowledge, of being the first major move in this regard, Gigabyte has confirmed the release of a new BIOS update offering 5800X3D support on all of its 400 and 500 series motherboards.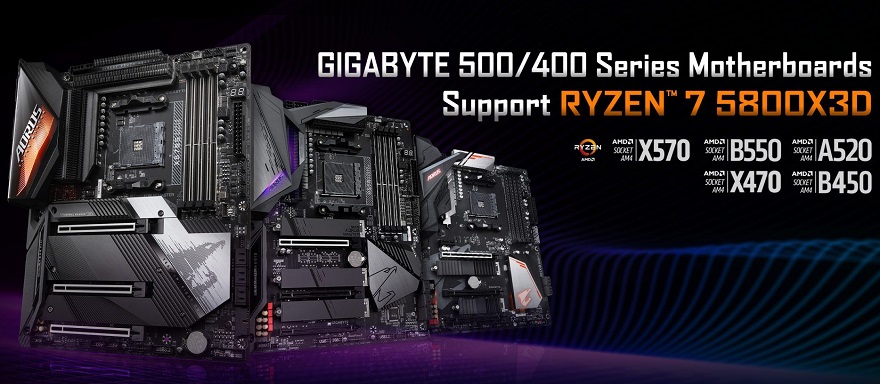 Gigabyte Release New BIOS Update Offering 5800X3D Support on 400/500-Series Motherboards
As part of an official press release, Gigabyte has said:
"AMD announced the expected 3D V-Cache™ technology on COMPUTEX last year, and released Ryzen™ 7 5800X3D, the world's first processor with 3D V-Cache™ at CES 2022. This new processor brings total 96MB of L3 cache, and offers around a 15% boost at 1080p compared to the Ryzen™ 9 5900X which promises gamers impressive gaming performance.

As a leading motherboard manufacturer, GIGABYTE always get the hardware design ready for new processors from the initial design stage. Furthermore, GIGABYTE's RD team has been working closely with AMD to validate the latest AMD BIOS AGESA code, and provides up-to-date BIOS of X570, B550, A520, X470, and B450 motherboards to unleash all advantages from new processors. Users can start enjoying full advantages of the new processors on gaming experience and performance once they download the latest BIOS from GIGABYTE's official site and update it.

The latest BIOS for Ryzen™ 7 5800X3D processor of GIGABYTE AMD motherboards has been uploaded to the official website. Users can update the BIOS by their familiar ways as @BIOS and Q-Flash, or utilize Q-Flash Plus without installing any processor, memory or even graphics card to enjoy the benefits from new BIOS code and processors."
One Interesting Omission
While the BIOS update is certainly great news for those looking to be early adopters of the upcoming 5800X3D, we should note that following this press release from Gigabyte, there is one rather interesting omission. Namely, Gigabyte hasn't mentioned any support for their 300-series motherboard designs. – Following recent confirmation from AMD, they said that near-full Ryzen 5000 support was being brought to 300-series motherboard designs. Based upon this news, however, and the lack of any such update from Gigabyte so far on their 300 platforms, however, it would either appear that this announcement was either slightly premature or that doing so might be easier said than done.
Now, admittedly, and as we've often said, utilising Ryzen 5000 on a 300-series motherboard has never overly sounded like a great idea. And especially so when it comes to the 5800X3D. And while Gigabyte can still (happily) prove us wrong on this point, the lack of an update for that specific platform does perhaps suggest that not all AIB partners are entirely comfortable extending support to what effectively represents the debut motherboard platform for Ryzen. Some of these 300-series motherboards are, after all, 5 years old now!
Should you wish to look for this latest BIOS update, however, you can check out the official Gigabyte support website via the link here!
What do you think? – Let us know in the comments!