Gigabyte FORCE M63 FPS Laser Gaming Mouse Review
---
---
---
Peter Donnell / 8 years ago
Introduction
---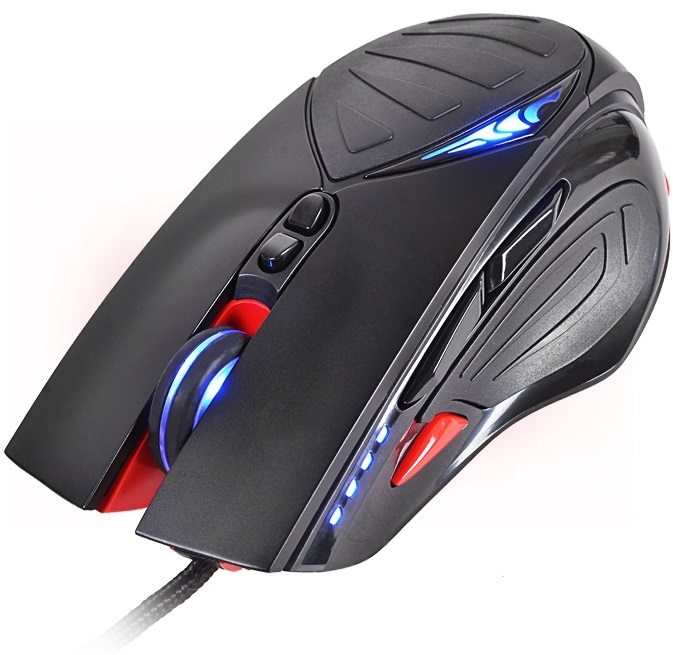 Pro gaming, eSports, LAN gaming, competitive gaming, it doesn't matter what moniker your hobby falls under, there's no doubt a lot of you out there that take your gaming pretty seriously. This can be on a professional level, or just as someone who likes to sit at home and play a few games online. Being good at games is one thing, but having the right tools for the job can really make a difference. A high-quality gaming mouse is a good starting point, as an accurate sensor and a mouse that has all the features you need to help you win games can help improve your gaming experience overall.
Gigabyte have taken the advice of pro gaming communities to design their new FORCE M63 gaming mouse and while I immediate thought "yuck, this mouse looks terrible", you shouldn't judge a book by its cover as the specifications tell a different story. The mouse is fine-tuned with a high-quality sensor, high-quality switches, a weight tuning system and more; all of which should help you configure the performance of the mouse to your liking.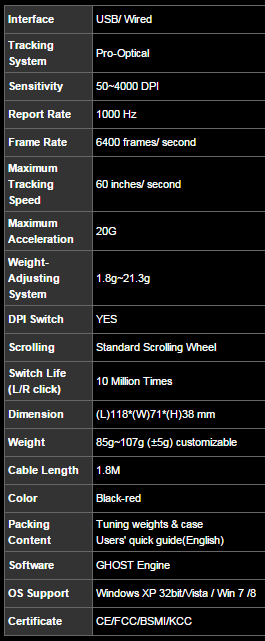 In the box, you'll find everything you need to get you going, such as the hard-wired mouse and the box of tuning weights; the mouse can be tuned from 85g up to 107g.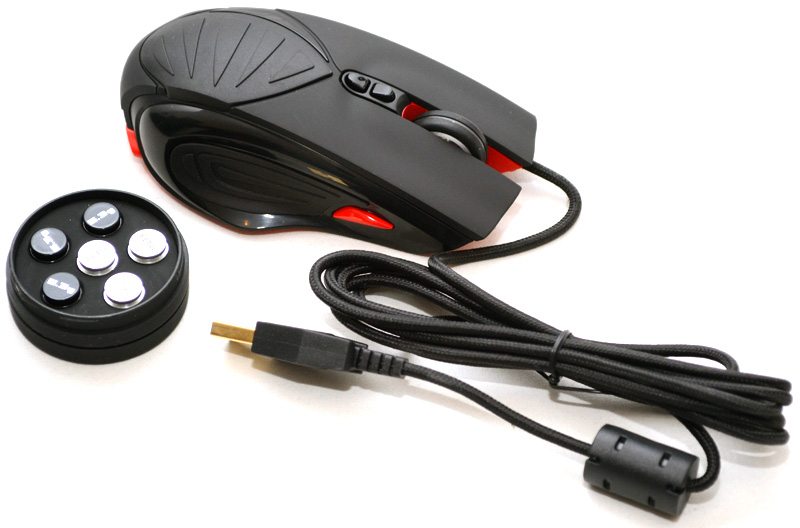 The M63 has a very aggressive design that will no doubt appeal to many gamers, although personally I think it looks like the bottom of a running shoe.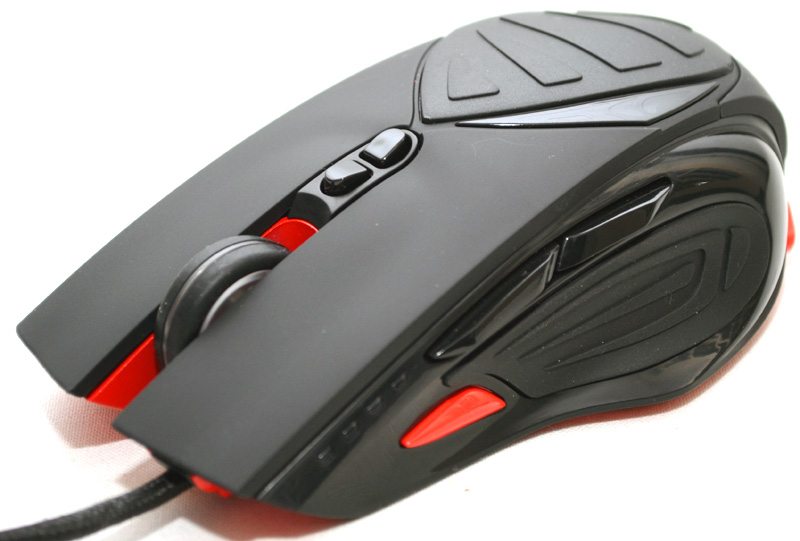 The M63 has aggressively ridged rubber grips on the sides and the top, which combined with the small overall size of the mouse and the claw grip shape; you can really get a film hold on it.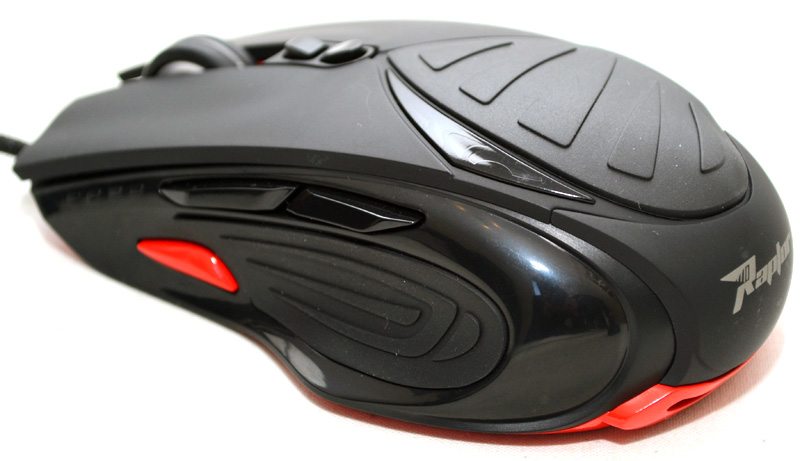 There's a pair of button on the left side for forward/back controls, and there's a single red button on each side of the M63; all buttons are fully programmable.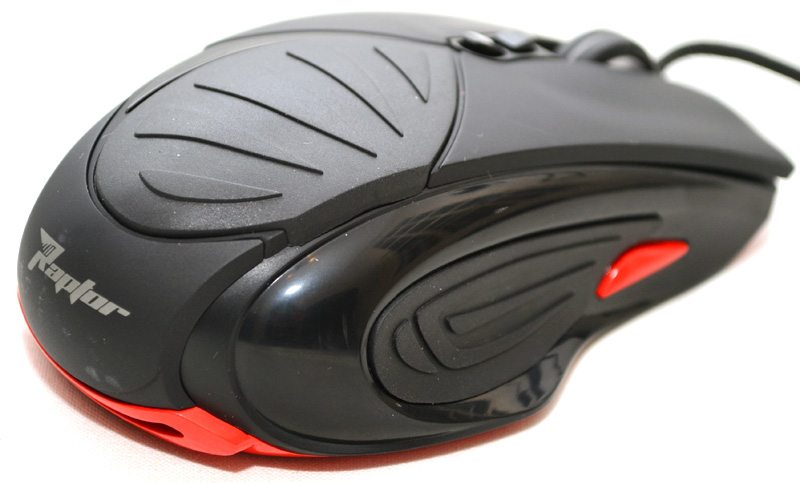 There is a slight recess on the left and the right mouse buttons; giving your fingers an improved resting position.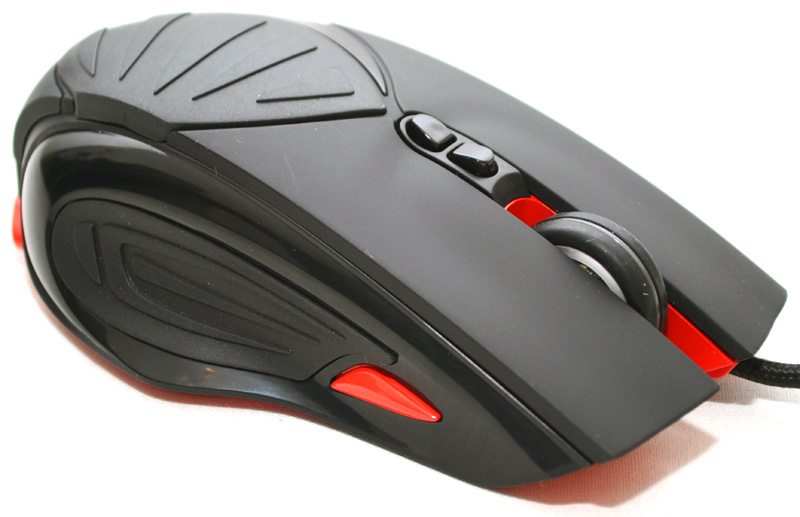 The scroll wheel is nice and big, with a soft and thick rubber grip coating, making it very easy to control. Finally, we also have a pair of switches behind the scroll wheel, which are used for changing the DPI by default.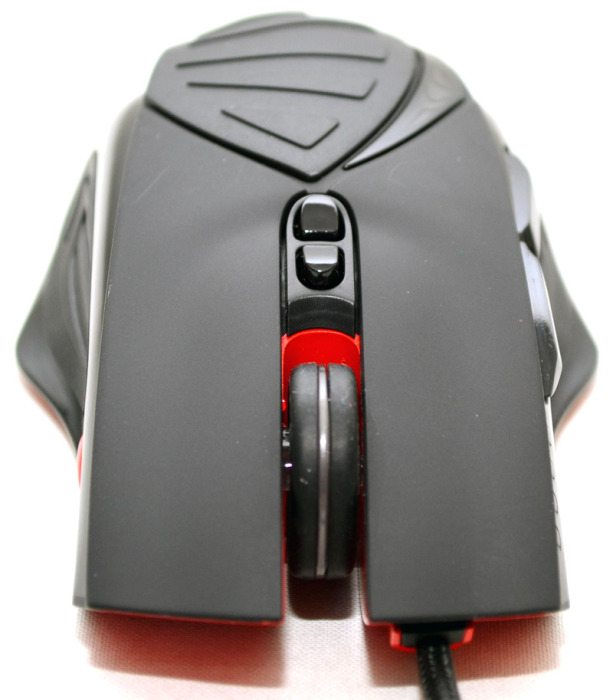 Four slipmats are located on the base of the mouse, which should provide a good amount of glide.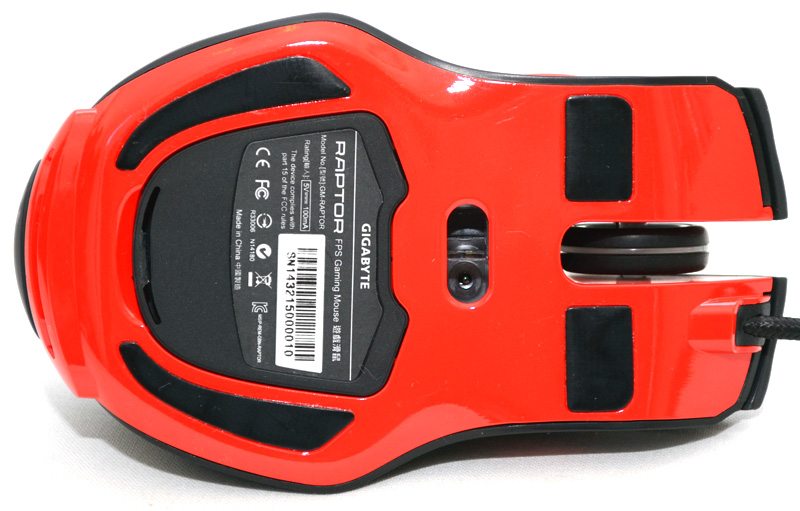 The bottom cover is easily removed, behind which you will find six slots for the optional weights.