Gigabyte G1 Gaming GeForce GTX 980 4GB Review
---
---
---
Ryan Martin / 8 years ago
Introduction
---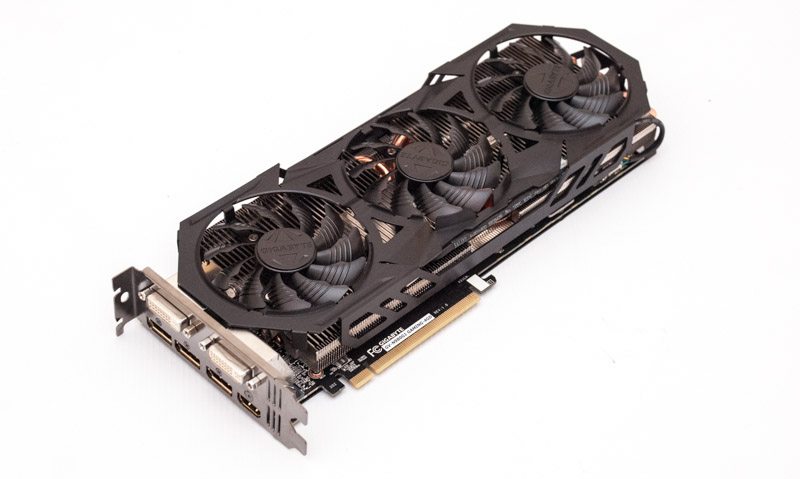 Nvidia's GTX 980 is now official and with it comes the wonders of the Maxwell architecture for high-end desktop users. In this review we are taking a look at Gigabyte's custom cooled G1 Gaming GTX 980 graphics card, pictured above, but we encourage you to check out our Nvidia GTX 980 review first if you haven't already done so. That review will give you more background on the basis of the Maxwell GTX 980 graphics card whereas this review is more focused on what Gigabyte have done with their GTX 980 to make it different. On paper the most obvious change is a hefty overclock  of 100+ MHz in tandem with an unlocking of the GTX 980's power limit to unleash all of its power.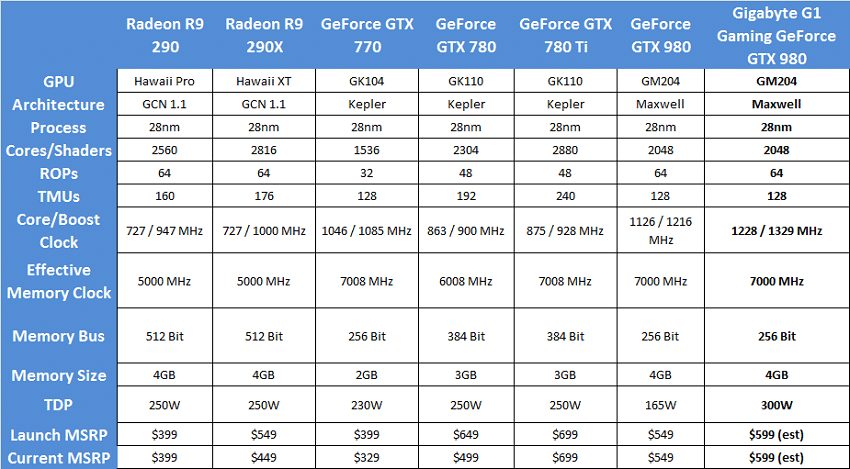 The standout feature from Gigabyte's perspective is the latest iteration of their WindForce cooling solution which they claim is now capable of 600W compared to the 450W it previously dealt with.The new WindForce cooling solution features six heat pipes, three fans, a VRAM heatsink and a totally redesigned aesthetic.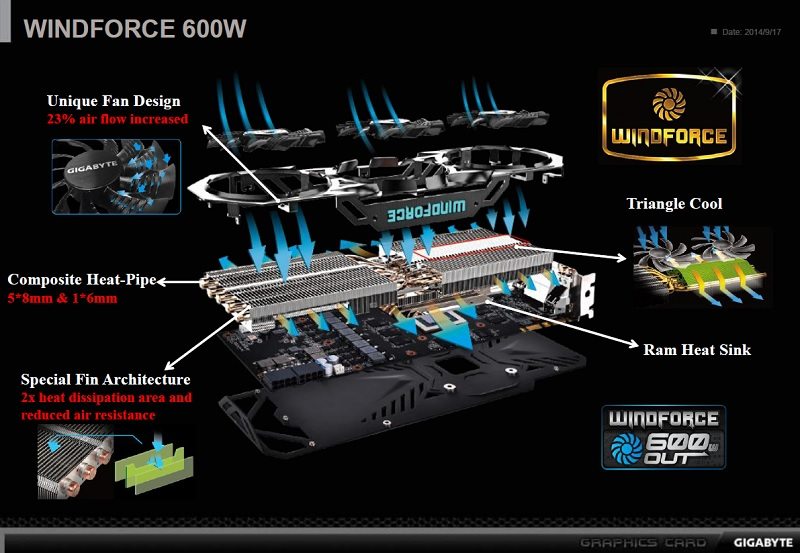 Part of that aesthetic includes a WindForce LED logo and a styled metal backplate with the G1 Gaming branding on it.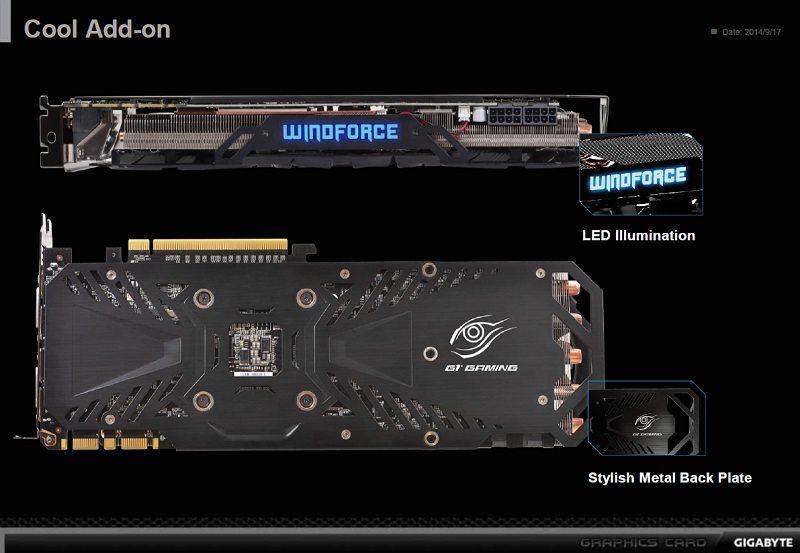 Gigabyte have also tweaked the standard display connectivity by adding an extra DVI port, this gives the end user a little bit more flexibility for running multi-monitor setups.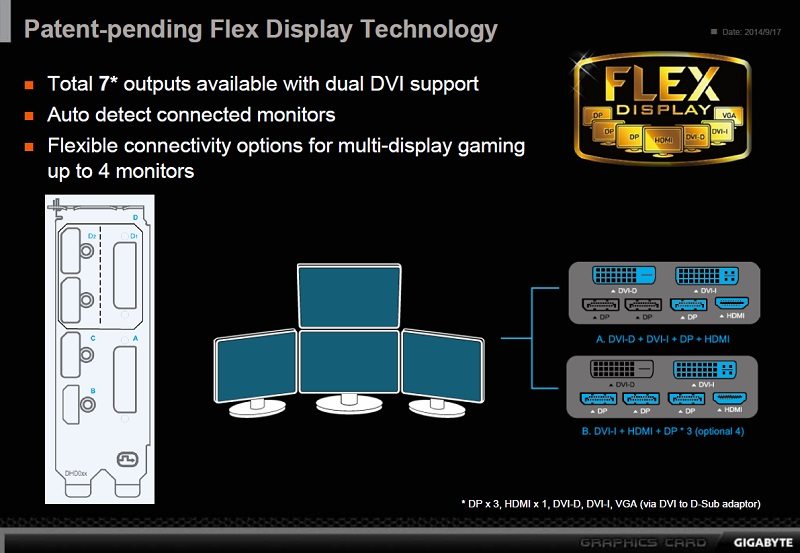 Other things worth noting are that this GPU features speed binned GPUs and an 8 phase GPU power design.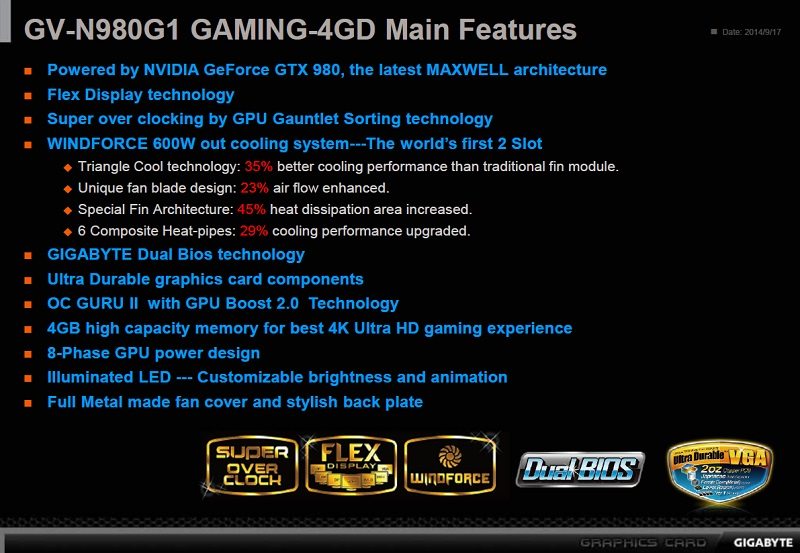 Packaging and Accessories
The packaging theme is fairly similar to what we've seen on previous Gigabyte cards except now Gigabyte is unifying all its gaming products under the G1 Gaming line instead of having a separate WindForce line for VGA products.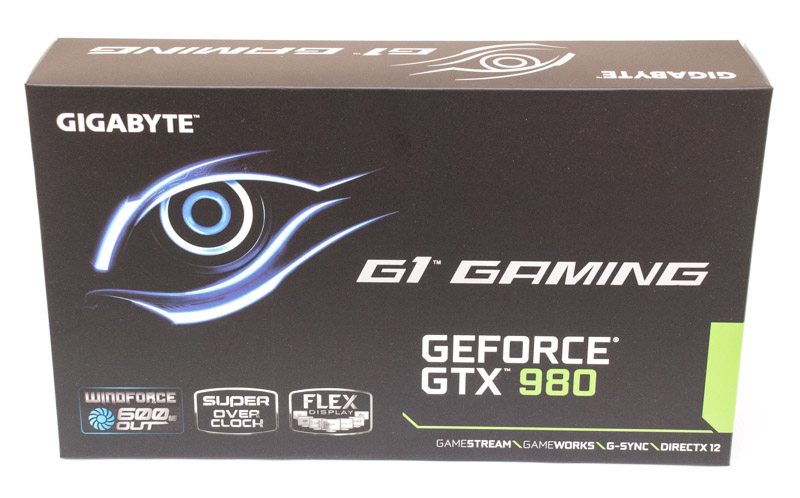 Around the back those features we've already talked about are discussed further.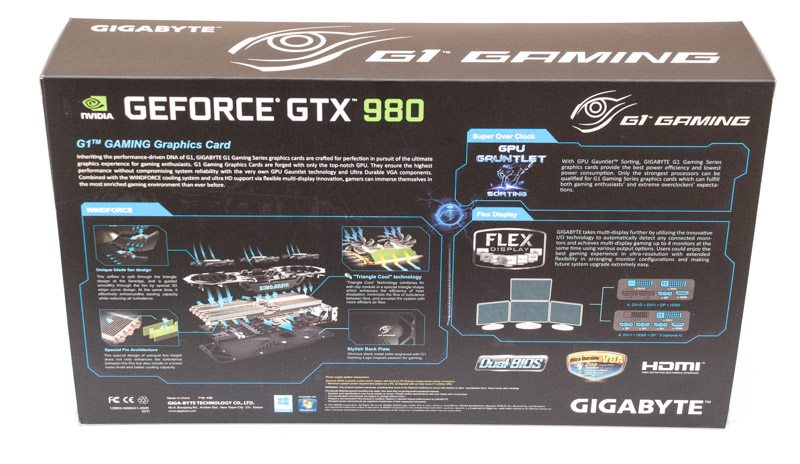 The accessory pack is basic and includes just power adapters and a quick-start guide. You shouldn't even be using the power adapters on a graphics card this expensive though.