Gigabyte G1.Sniper M3 (Z77) Motherboard Review
---
---
---
Andy Ruffell / 9 years ago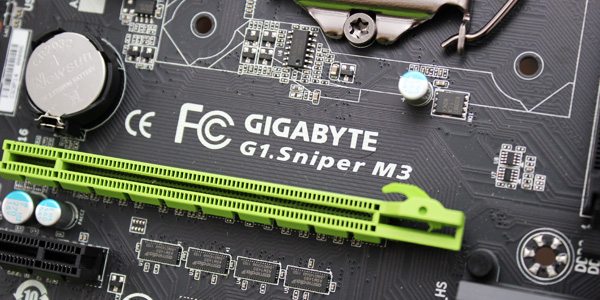 Every manufacturer has their specialist range of products, which are generally kept in the higher-end of the market. Fiat have Ferrari, Volkswagen have Bugatti. The computer world is very much the same, as Asus have their ROG lineup, ASRock have their Extreme series, and Gigabyte have the G1 series.
The G1 series of boards originated with the X58 chipset when a range of boards were released to offer up sheer performance that gamers would appreciate and be able to harness, to give them the very best results within games. The success of these boards spilled over into Z68 with the G1.Sniper 2 being a massive hit for Gigabyte and taking the Z68 market by storm.
Keeping with the logic of basing new products upon the range, we find the G1 being brought to X79 with the Assassin 2 being top of the hit list. For those who can't quite afford a socket 2011 based system however, it meant Z68 was the only affordable option, until the new Z77 chipset arrived, and Gigabyte graced it with the G1 treatment.
Today sees us taking a look at a G1 board, in the shape of the G1.Sniper M3. A Micro-ATX board that is said to pack a serious punch in terms of features and performance, without skimping out, just because it's a little bit short compared to other boards on the market.
As we never had a chance to look at this board before, like we did with the other boards in preview format, we can start from the very top.
As usual, we will take a look at the packaging and bundle that's on offer, before taking a look around the board and checking out its design and feature list. Once the design and feature aspect is out of the way, we can start to look at the key performance that this board has to offer at both stock and overclocked, by seeing how far things can be pushed with this new board from Gigabyte.
I'm a big fan of the G1 series boards, so this is a very special time for me, as I'm keen to see if this can carry on the legacy from the X58, Z68 and X79 boards that have already been a huge success.