Gigabyte G1.Sniper2 Z68 Motherboard Review
---
---
---
Andy Ruffell / 9 years ago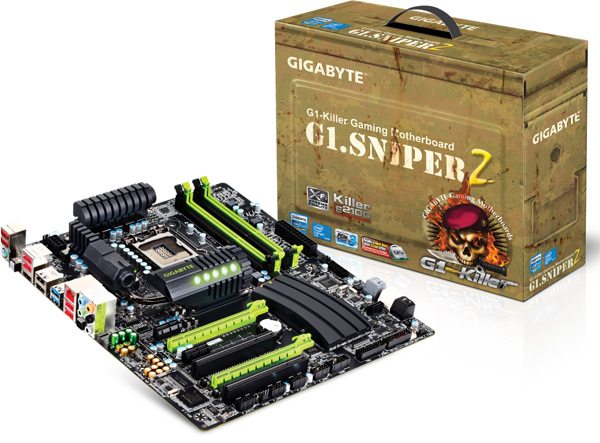 The crown for best motherboard manufacturer has never been one that's set and has always been thrown between the likes of Asus, Gigabyte and MSI. Every so often, one of the key vendors releasing something a little bit special and that's exactly what we saw with the Asus Rampage series of boards, the MSI Big Bang Marshall and now Gigabyte with the G1 series of boards.
An odd move was that Gigabyte released the G1 sniper for the dying X58 chipset, which at the time was being superseded by the P67 platform. Other manufacturers did exactly the same though, in a bid of rivalry between the big players and for a brief stint, the X58 chipset and its overpriced components became alive once again.
Shortly after this, Intel released the much improved, Z68 chipset which combined the overclocking functionality seen on a P67 board and the onboard VGA that the H67 platform incorporated. With this, we saw an influx of boards being released that looked very similar and only had slight variations when it came to the features. This involved extra multi-GPU support, two added SATA III ports, but underneath, was virtually identical.
To give things a bit of a shake-up, Gigabyte decided to release their G1 sniper loose at the Z68 platform and came up with the G1.Sniper 2, which from the off looks simply amazing and gives some very unique features that other boards simply don't have in terms of audio and Gigabit LAN connectivity. Eagerly been waiting to get our hands on this, we're keen to see if it does break the mould and offer something more, or if it's just another board, similar to the rest, but with some added lights and some funky colours.