Gigabyte is Giving Away a 650W PSU with RTX 2080 Purchase
---
---
---
Ron Perillo / 5 years ago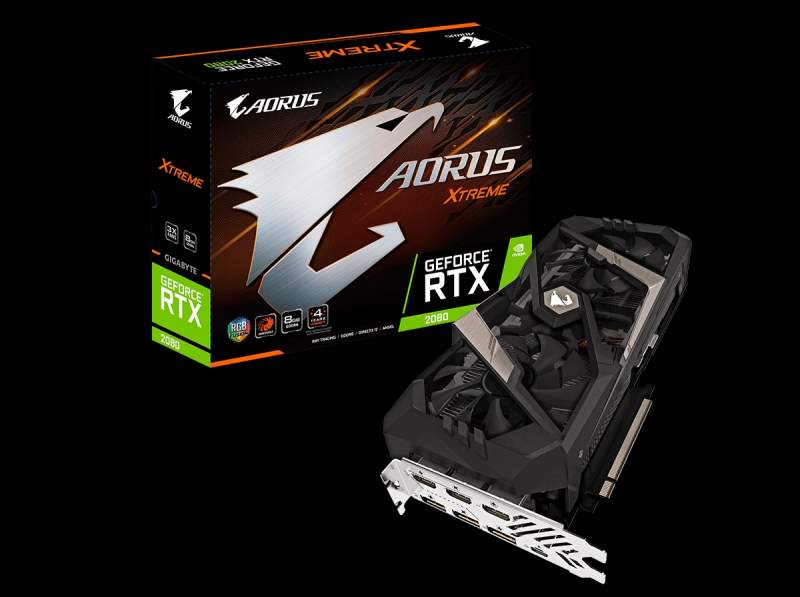 Purchase RTX 2080 Xtreme, Get Free PSU
Gigabyte's AORUS RTX 2080 Xtreme video card launches today at 3:30PT and they are sweetening the deal even further for interested users. They are throwing in a 650W power supply with every order via NewEgg.com. Obviously there is a catch here since NewEgg is based out of the US. So that means users outside of the region are not eligible for the promo, unless they want to incur additional import fees.
The AORUS RTX 208o Xtreme is of course, the high-end air-cooled model from Gigabyte. It features a much beefier cooling solution, and flashier design as well. The card itself measures 59.9 x 290 x 13431 mm, so needless to say, it is also bigger than most other cards.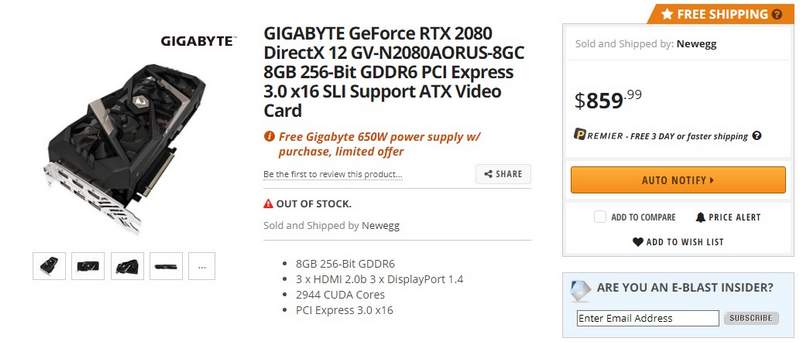 Thankfully, the price premium is not too far from the regular Gigabyte RTX 2080 Gaming OC which is $829. The AORUS Xtreme 2080 Ti is currently listed at $859 USD.
Which Power Supply are they Giving Away?
Although the promotion did not specify which power supply model they are giving away, it is safe to say it is not going to be an AORUS model. Firstly, because the promo specifically states a Gigabyte PSU. Furthermore, there are no 650W PSUs under the AORUS high-end gaming brand (only 750W and 850W).
Gigabyte however has the P650B power supply, which is an 80 Plus Bronze non-modular unit. This costs $55 USD regularly via NewEgg.com.