Gigabyte GTX 660 Overclock 2GB Graphics Card Review
---
---
---
Chris Hadley / 9 years ago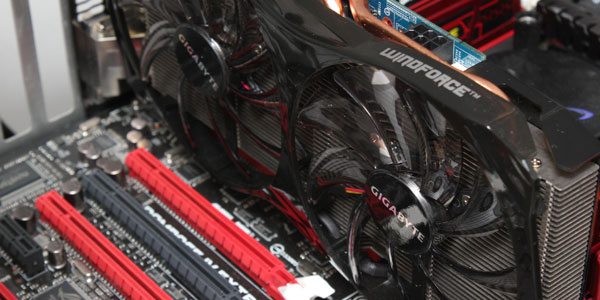 Up until now, the the 600 series GPUs that we have seen come out of the NVIDIA pipeline have all been aimed at the higher end of the market with the mighty GTX 680 topping the current charts, then the slightly cut down GTX 670 and the mid-range 660Ti. Now we are here to see the release of the GTx 660 which is designed to bring the power of Kepler to every gamer in a combination of performance, power efficiency and affordability.
Built on the GK106 Kepler core, the 660 features 960 CUDA cores, 2GB of GDDR5 memory on a 192-bit interface, running at 6Gbps, a core clock speed of 980MHz boosting to 1033MHz all in a power target of 140W. The GTX 660 is set to be 60% faster than its equivalent 400 series card, the GTX 460 and is set to give gain of over 20fps in Borderlands 2 at 1920×1080 at default settings in comparison to the Fermi card.
Other features that we will be seeing on the 660 as standard will include 2 way SLI capability, and a target to play most games at comfortable frame rates in 1920×1080 with graphics settings at an average level. Competition wise, the 660 is set to take on the 7850, offering 20-30% better performance for a similar price point.
We've seen a lot from Gigabyte recently as you may know and we have to give a huge thank you to them for working with us to get a card through us each time so that we can have a good look over it before the launch date. As always, we are looking at their tweaked and tuned OC version, featuring their trusted Windforce 2x cooler, Ultra Durable components and anti-turbulence heatsink design.