Gigabyte GTX 660Ti Overclock 2GB Graphics Card Review
---
---
---
Chris Hadley / 11 years ago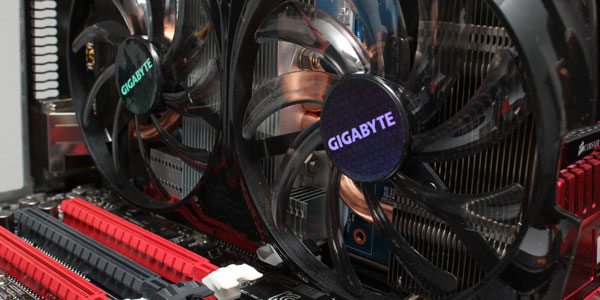 We've seen a lot from NVIDIA over the last few months, especially with the launch of the mighty GTX 680 and its trimmed version the GTX 670. Whilst both of these have been eagerly awaited and have taken the markets by storm, there is one other chip in NVIDIA's arsenal that we have yet to see – the GTX 660 Ti. Before we get tucked into some Gigabyte VGA goodness, its worth while looking over the general specifications of the GTX 660Ti in its own right.
Built around the GK104 Kepler GPU core, the 660Ti features 1344 Cuda cores and 2GB of GDDR5 memory on a 192-bit interface. Fresh from the NVIDIA factories, the stock boards will have a core clock speed of 915MHz, boosting to 980MHz and a TDP of 150W. As it stands, that is what NVIDIA are shipping out to their partners and any variations that you see on this card, whether it be higher clock speeds or a SKU with a 3GB memory capacity are solely down to each individual parter.
During a recent product briefing, NVIDIA have stated that the GTX 660Ti is directly comparable to their earlier GTX 470 and GTX 260 with a ~1.8x performance upgrade over the 470 and a 3.3x increase over the much older 260. They have also claimed that the 660Ti is going to be able to directly take on the popular 7950 over from the red team AMD with the possibility that in some small cases it will be able to take on a 7970 as well. This latter statement is quite a bold one at that and one that we should aim to prove in this review and subsequent reviews from other partners.
Getting back on track with the card we have to look at today, Gigabyte have taken the 660Ti and given it a little extra poke meaning that as the card is launched today (16th August 2012), they will have both stock and overclock versions available on the shelves to buy. The OC version that we have here to look at features the popular Windforce designed cooler with a twin fan design and a patent pending cooler design with "Triangle Cool" technology.