Gigabyte Hack Ransom Note Appears Online!
---
---
---
Mike Sanders / 2 years ago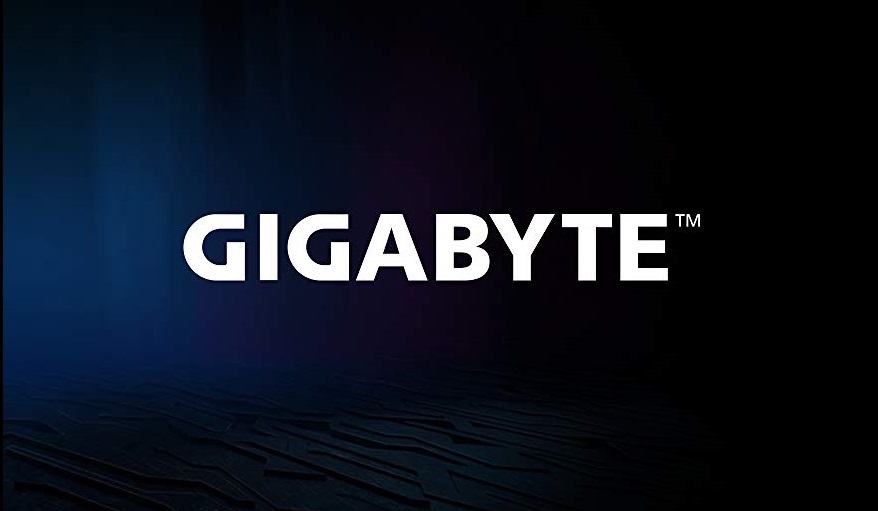 You may recall that late last week, it was confirmed that tech manufacturer Gigabyte had been subjected to a successful hacking attempt and that around 112GB of supposedly exceptionally sensitive data had been stolen from them. – Representing the latest big company to be subjected to a 'ransomware' attack, at the time the news broke. At the same time, the hack did seem to be legitimate, there wasn't a lot of specific information about what the groups demands were or, more specifically, what kind of data they'd successfully stolen. – Well, following a report via Videocardz, the supposed 'ransom note' issued to Gigabyte has appeared online and, on the whole, it does appear that this could be quite a serious matter!
Gigabyte Ransomware Attack!
The note itself is rather terse in its terms and makes it abundantly clear to Gigabyte that they have no interest in having their time wasted by speaking with less important people at the company. While it doesn't specifically cite any particular details, through my reading, it suggests that the 'ransom' amount they are asking for is quite a significant sum. If the hacking group feels that they are being ignored or stalled, Gigabyte risks this going up even further.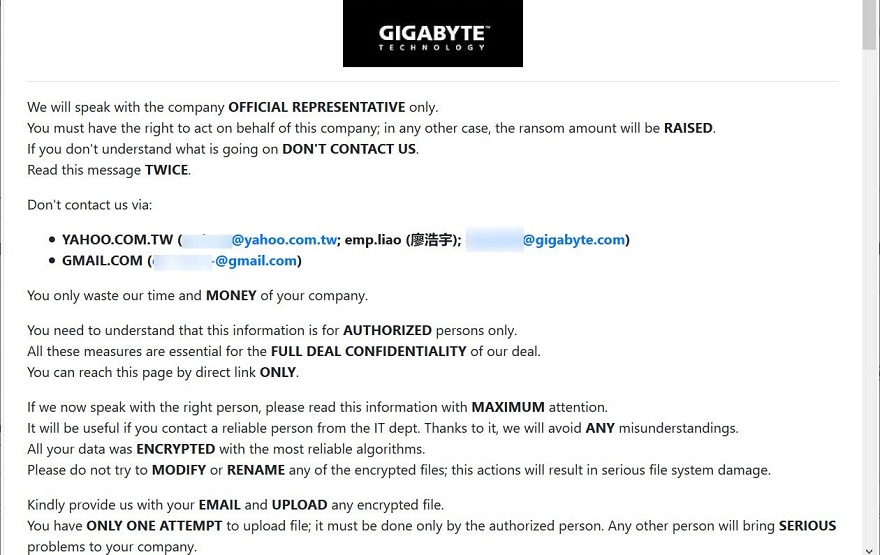 What Data Has Been Stolen?
Although still pending confirmation, various sources have cited that among the 112GB of information stolen, a significant portion of it may have contained some very sensitive data. This could potentially include:
Confidential documents with AMD and Intel
Designs/blueprints for upcoming technology releases
UEFI/BIOS/TPM security keys
Classified product roadmaps
So, on the whole, this could be a very serious problem for Gigabyte, and it does raise the question as to whether they will decide to take the risk in allowing the hacking group to release this data publically or whether they choose to pay the ransom to prevent this from happening. We suspect that any decision regarding this may ultimately boil down to an evaluation of what was actually stolen, but as you might expect, making payments to 'ransomware' groups is always going to be self-defeating as you're only effectively feeding the monster that is trying to kill you!
What do you think? – Let us know in the comments!