Gigabyte M27Q 170Hz 1440p FreeSync KVM Monitor Review
---
---
---
Peter Donnell / 3 years ago
A Closer Look
Gigabyte hasn't gone too crazy with the design here, keeping things fairly standard. There's no curved panel, and no flashy RGB underlighting here, it's really just a nice clean and simple bezel.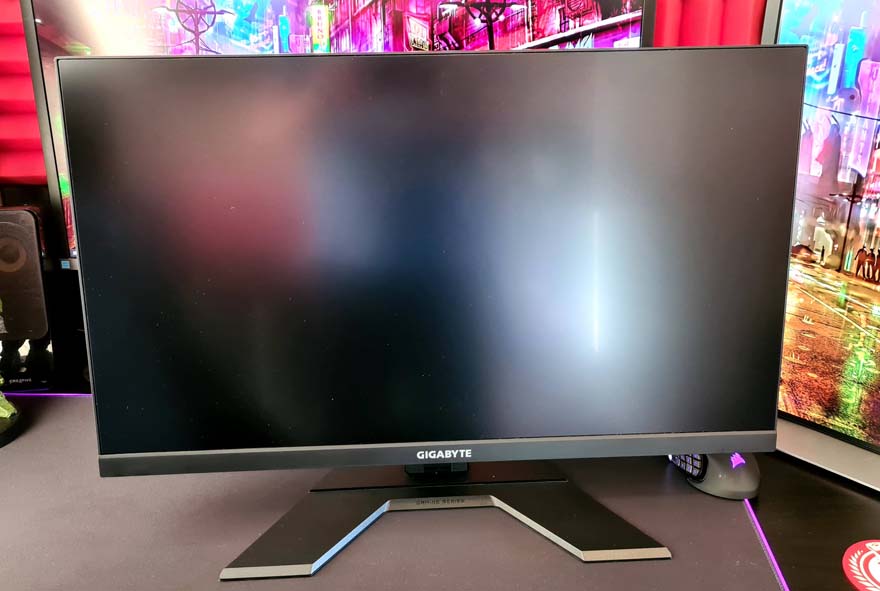 It's thin enough to be suitable for a multi-monitor configuration.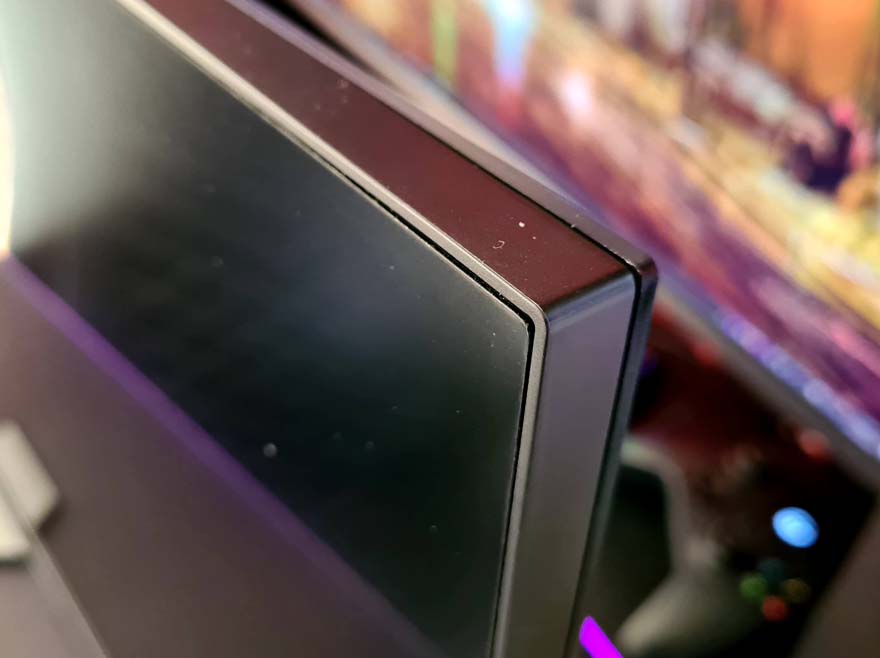 Just consider that the bottom edge is thicker, although this is a common feature on many other monitors.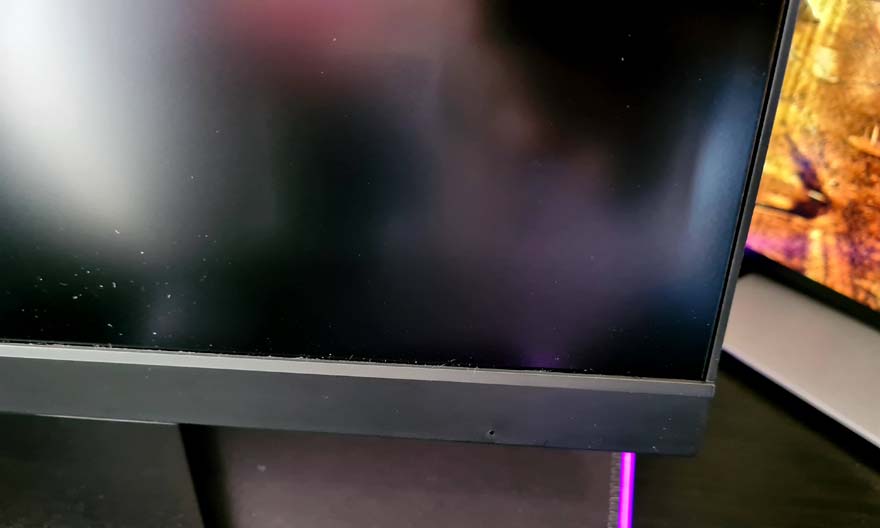 There's a simple Gigabyte logo in the middle, nothing too outlandish.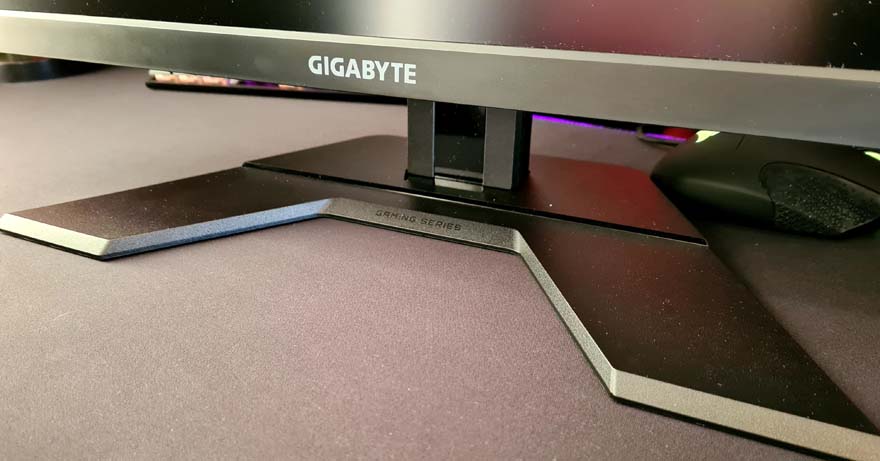 The stand looks quite interesting, with a larger flat base in a "V" shape. It's mostly just plastic covered, and looks OK, but lacks that premium vibe. That's OK though, Gigabyte are charging a fairly reasonable price for this panel, and your investment is going heavily into the display technology and little else.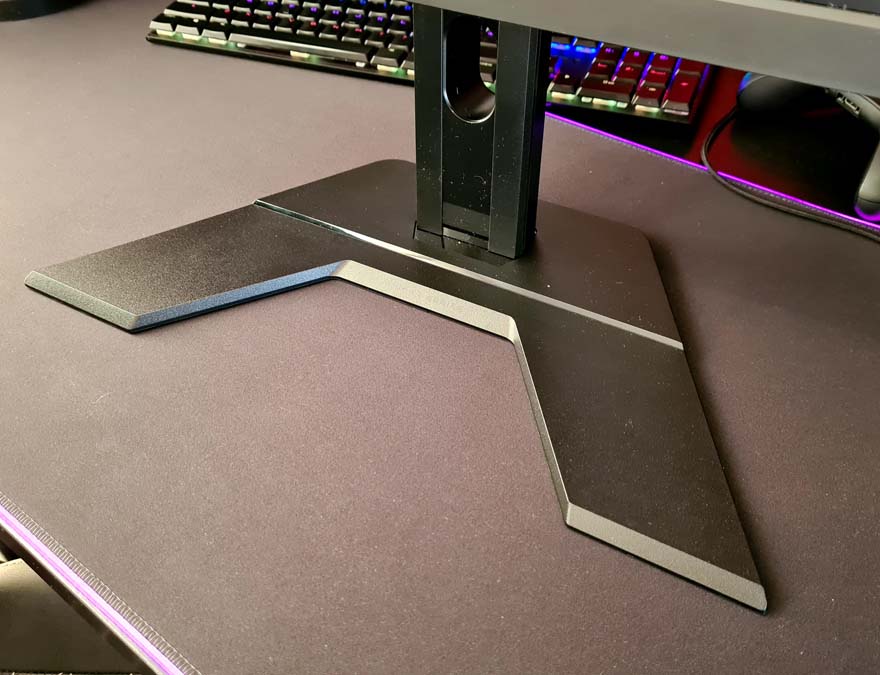 Around the back, I like the glossy part at the top and the little decals to the side. It's not much, but if you have an open desk, at least the back of the monitor doesn't look like a dogs dinner.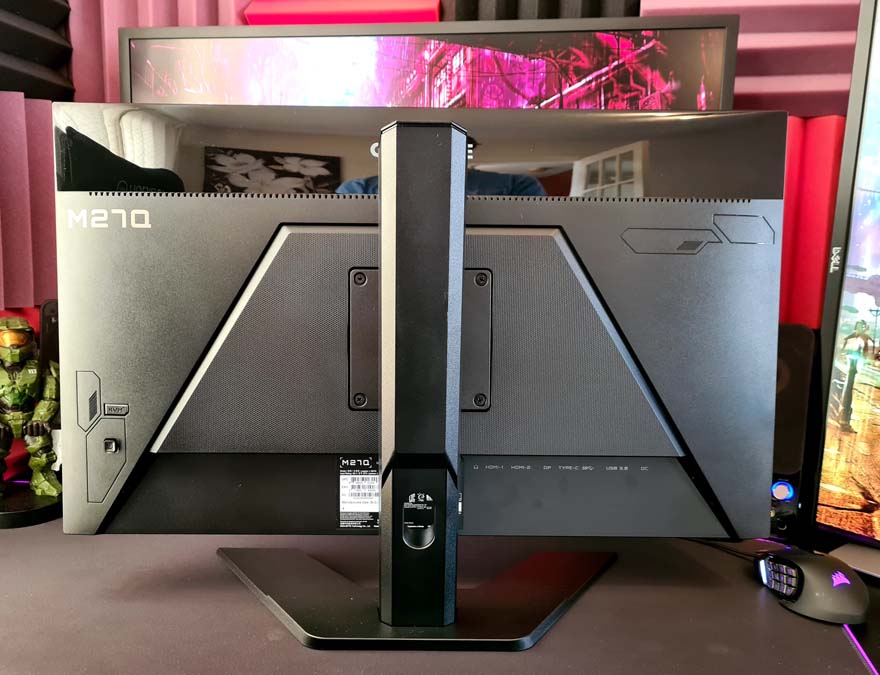 Controls are dealt with by a little analogue stick on the back, which is awesome. I hate monitors with those lousy touch buttons, and this stick interface is far superior. The KVM Switch is located just above that also.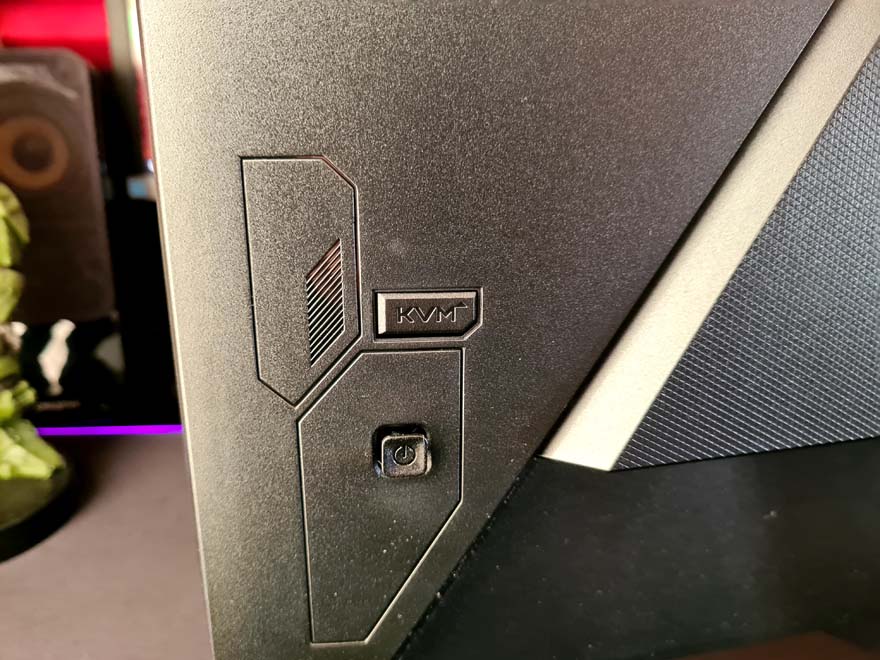 The stand is VESA mounted, so you could easily swap it out for a different stand, arm, or even a wall mount to suit your needs.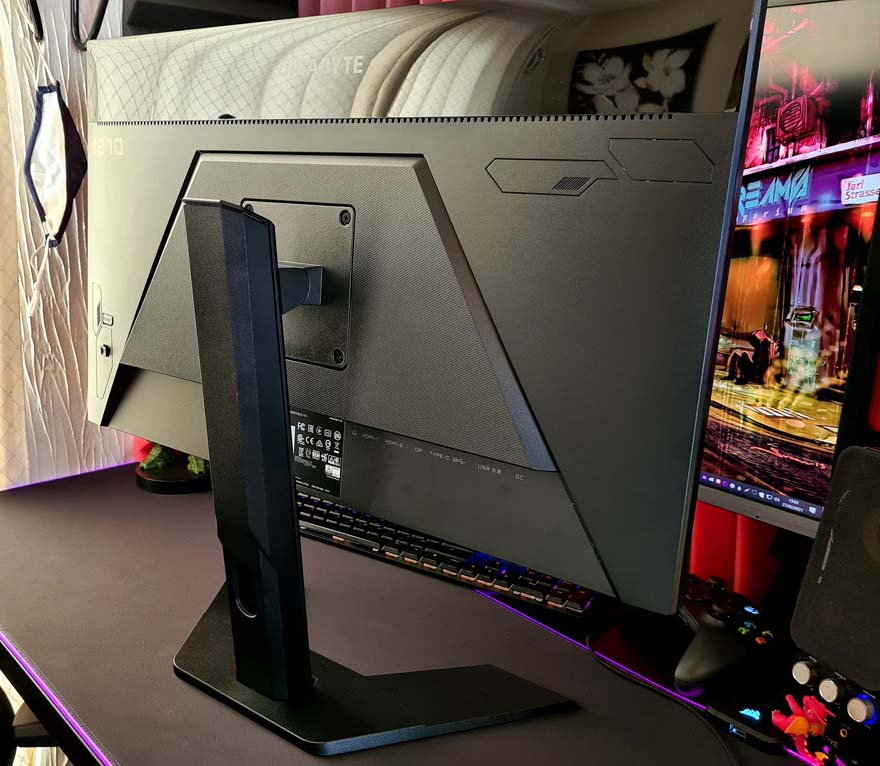 The stand its self is a little limiting, and only offers up and down movement.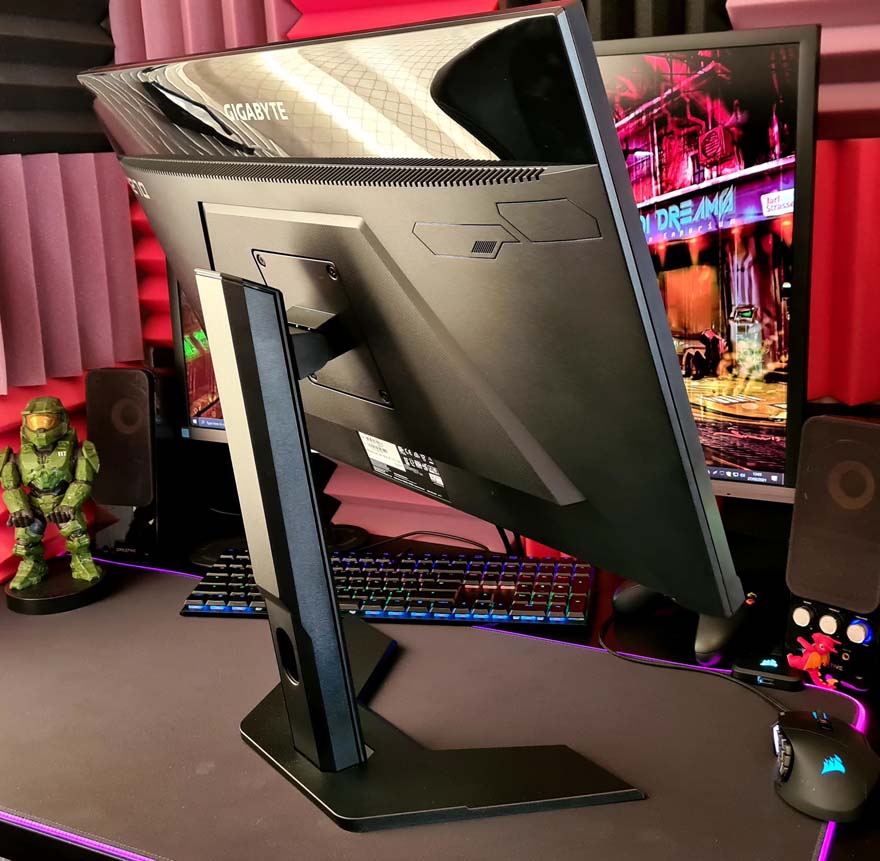 While it can be tilted to improve the viewing angles, it cannot be turned side to side without also turning the stand, and that's a bit cumbersome to do.