Gigabyte Has Name Confusion With its First PCIe Gen5 Power Supply
---
---
---
Mike Sanders / 12 months ago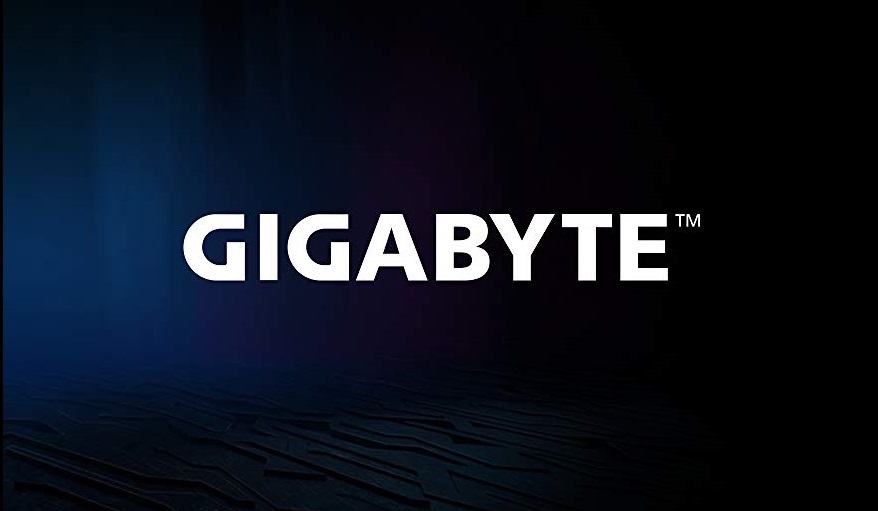 With the release of the AMD Radeon 7000 and Nvidia GeForce RTX 4000 graphics cards expected later this year, this is fully expected to see the full-blown transition to the new PCIe Gen5 power connection standard. Put simply, older PCI 6+2 cables, although clearly not redundant, are undoubtedly on the way out. To date, however, while a number of manufacturers have announced the launch of new power supplies with a 'Gen5' connection, there has been more than a little confusion over the situation. For example, last November ASUS launched their ROG THOR II. Although initially seeming to represent the first PSU with Gen5 compatibility, it was subsequently found that the amount of power delivered by the cable was insufficient. In other words, it was Gen5 compatible, but not technically Gen5 compliant.
With more models launched since, however, such as this one by Cooler Master, it did appear that the Gen5 standard was, pretty much, both nailed-down and fully figured out. – Following a report via Videocardz, however, it seems that Gigabyte's first Gen5 power supply is already suffering from a bit of name confusion!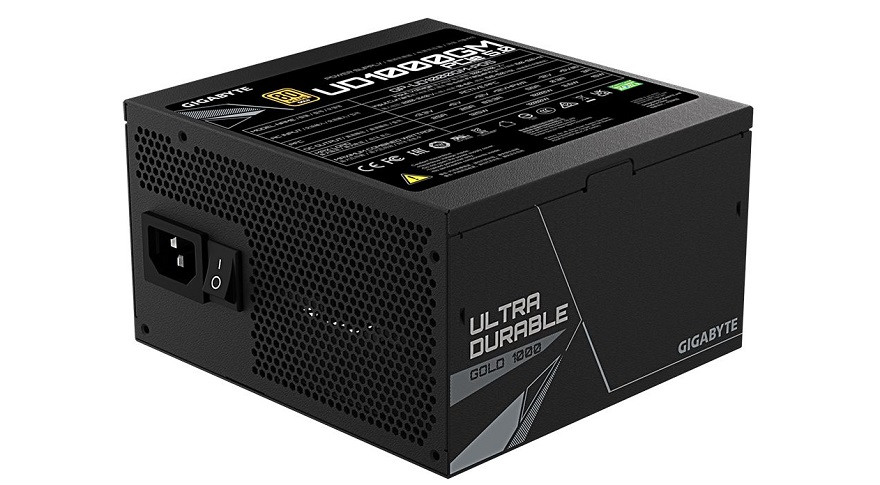 Gigabyte UD1000GM PG5 Power Supply
Now, in terms of name confusion, we're not referring to the God awful (almost monitor like) name Gigabyte has given this product. It's more to do with the fact that Gigabyte seems to have a bit of a descriptive problem when it comes to its PCIe Gen5 connector.
While this power supply does appear to offer and fully comply with the Gen5 standard, it's more than a little bizarre to see them refer to it with, basically, four different descriptions.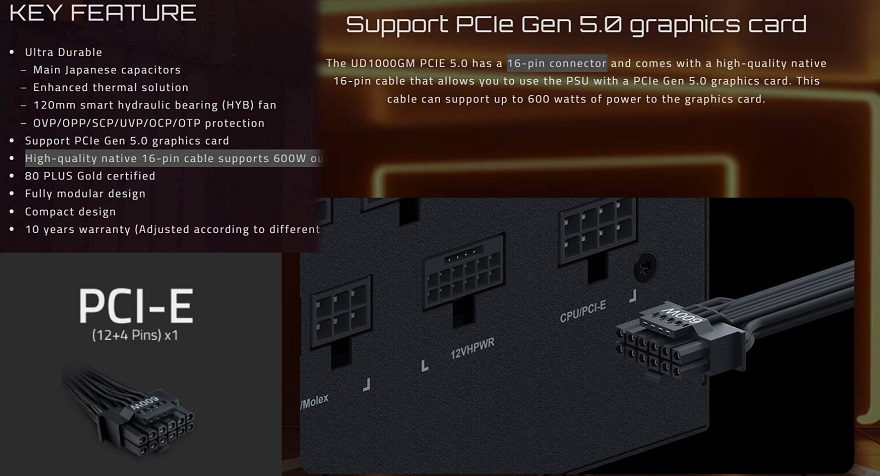 As part of the official product website, Gigabyte refers to the PCIe Gen5 power connector under the following descriptions:
PCIe Gen5 cable
12+4-pin cable
16-pin cable
12VHPWR
It's almost as if even Gigabyte was not entirely sure which is going to be used as the industry standardised naming. So, in playing it safe, they just decided to use all of them! – For the casual consumer though, seeing four separate names, seemingly interchanging with no kind of consistency throughout the entire product description, this will surely only bring confusion rather than clarity!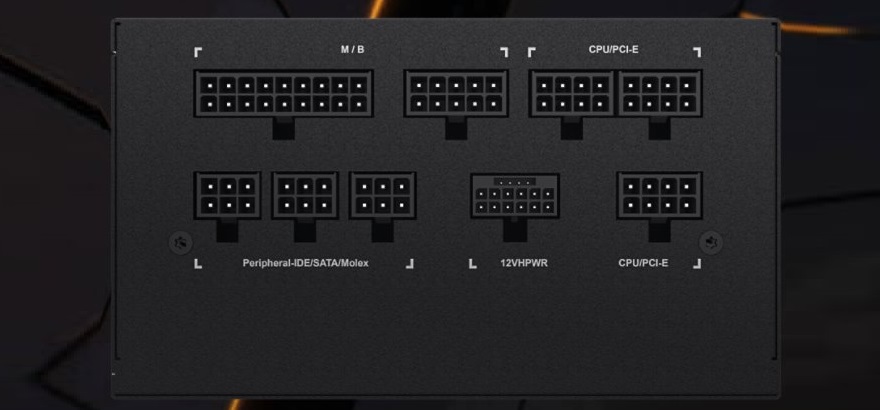 It's Probably Going to Get Better
Although the Gigabyte UD1000GM PG5 has been officially launched, there is no news in regards to its release date or price. In other words, they have plenty of time to update the website to make the understanding of its PCIe Gen5 connection a lot clearer to understand. – Based on the overall confusion seen across the market so far, however, it seems pretty clear that while this might be set to become the new 'standard' in powering graphics cards, hardly anyone seems to really have it nailed down yet.
What do you think? – Let us know in the comments!