Gigabyte Preparing GTX 780 SOC Graphics Card
---
---
---
Ryan Martin / 8 years ago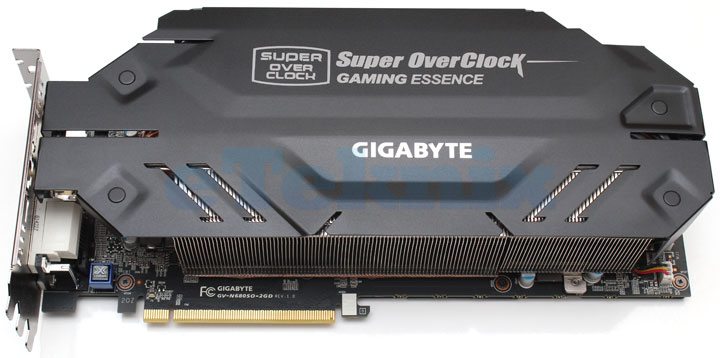 Gigabyte's GTX 680 Super OverClock certainly was an interesting graphics card although whether the decision to employ five 40mm fans was a sensible one is a hot topic of debate. Gigabyte is now apparently preparing a successor to the GTX 680 SOC for Nvidia's new GTX 780 GPU. Gigabyte's GTX 780 SOC would be designed to compete with rival flagships like the upcoming MSI GTX 780 Lightining, Galaxy GTX 780 HOF Edition and the EVGA GTX 780 Classified. In an interview with Expreview Gigabyte's Liu Mengzong stated that:
Q: Will there be an SOC "Super Overclock" design for the GeForce GTX 780? If so, what's the nearest time at which you plan to launch the new graphics card?

A: Possibly, In the near future we plan to bring new and amazing products for our fans. The new product would be positioned even on top of the SOC and even higher than our friends who offer lightning, ROG graphics card. It will offer high-end and feature rich utilities for users. After a short period, we would see this new GTX 780 series graphics cards.
Thus judging by the answer we can see that the Gigabyte GTX 780 SOC will arrive in the near future and will be designed to compete with leading graphics cards from Gigabyte rivals. It is also possible the SOC could be based on a customised version of the WindForce cooler since the five 40mm fan SOC cooler from the GTX 680 weren't exactly great for noise or that popular with reviewers and consumers.
Image courtesy of eTeknix