Gigabyte R9 290X WindForce OC 4GB Graphics Card Review
---
---
---
Ryan Martin / 9 years ago
A Closer Look
---
From the face of it the Gigabyte R9 290X WindForce OC (GV-R929XOC-4GD) is just like any other Gigabyte graphics card with the same cooling solution. It is very difficult to see the difference between this, their GTX 780 WindForce OC and their GTX 780 GHz Edition, both of which we have also reviewed. The cooler uses three 80mm fans and five heat pipes.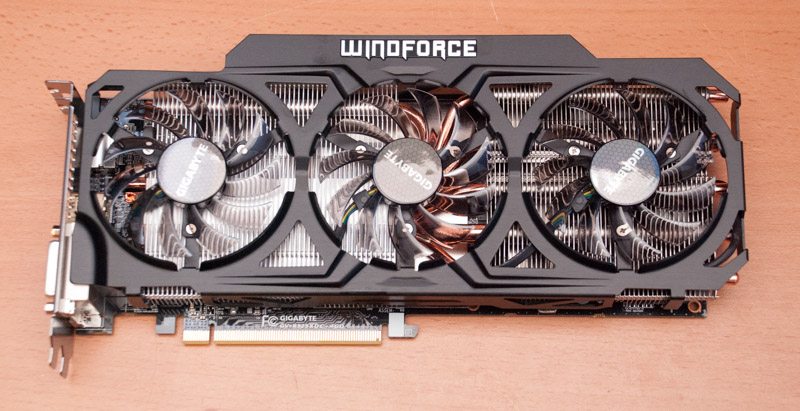 The PCB is black and features a mammoth amount of components with an insane density and complexity. I think a backplate would have been nice to tidy things up especially as this is such a premium graphics card.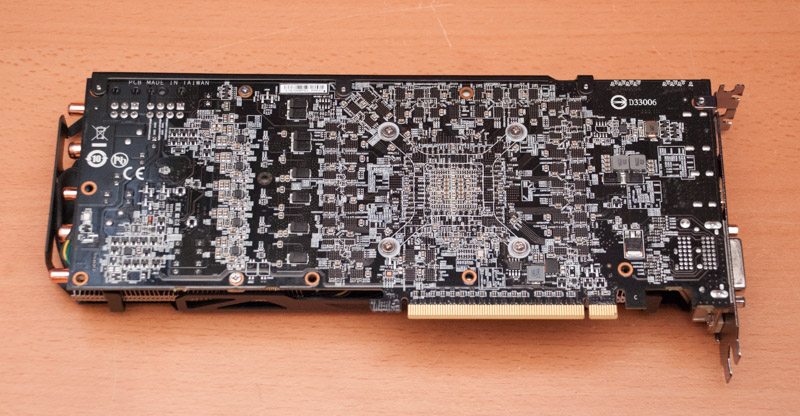 Gigabyte's R9 290X WindForce OC measures in at 28.5cm or 11.25 inches long. It is a beast of a graphics card so make sure you have enough space. It also has the dual BIOS switch along the top which appears to be the reverse of the stock design, when positioned furthest away from the display outputs it is in Quiet Mode, when closest it is in Uber mode. Remember there is no CrossFire connector for the R9 290X because it supports CrossFire via PCI Express and does not need an additional bridge cable.

The graphics card uses an 8 pin and 6 pin, I was personally expecting two 8 pins.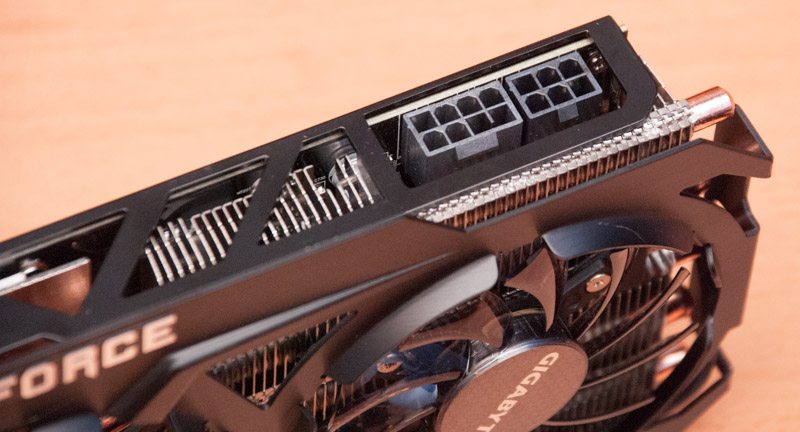 The bottom of the cooling solution is open for ventilation.

The end reveals five heat pipes which appear to be three 6mm and two 8mm.

The rear I/O is pretty standard for an R9 290X with dual DVI, single HDMI and single DisplayPort. That DisplayPort output can be split into 3 displays via an MST Hub for a total support of Eyefinity 6.