Gigabyte Raptor Gaming Mouse Presented
---
---
---
Bohs Hansen / 7 years ago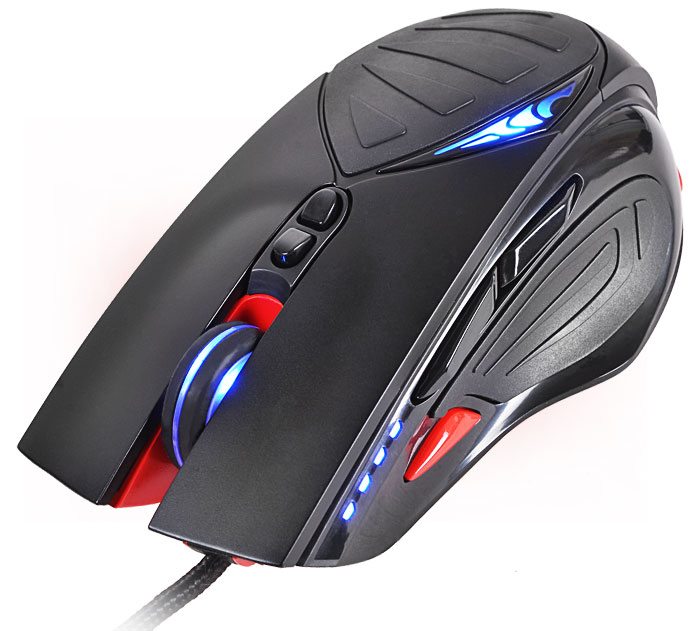 Back in 2013 Gigabyte held a Mouse Design Competition and the final product based on the design-winners has arrived in the form of the Gigabyte Raptor Gaming Mouse. Designed by Hsieh Chen-Ta, Wu Tung and Liang Ai-Wei, and inspired by the Raptor claw, the new mouse is designed especially for FPS gaming. The claw grip allows more precise movements and the sniper button is optimally positioned for an easy actuation.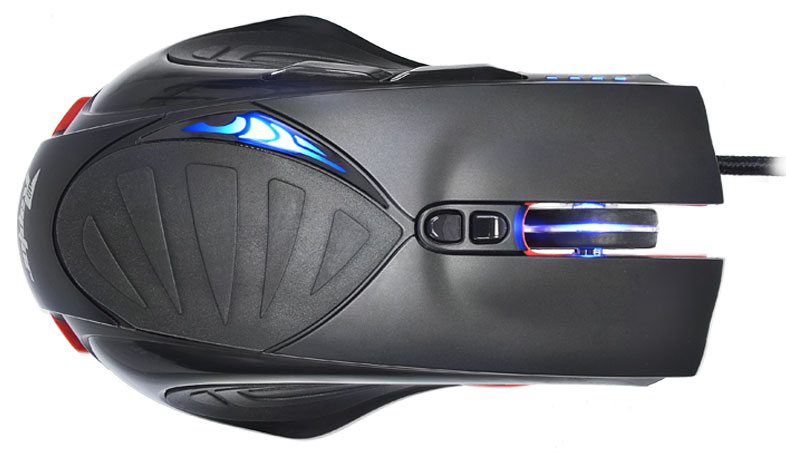 The Raptor uses a 4000 DPI Pro-Optical enhanced gaming sensor with a sensitivity between 50 and 4000 DPI and a report rate of 1000Hz. The frame rate of the mouse is 6400 FPS and the maximum tracking speed is 60 inches per second with a maximum acceleration of 20G.

The sniper hotkey lowers the resolution while keeping it pressed, that in return allows for a more accurate sniper action to get that one-shot kill. The mouse also features an on-the-fly DPI switching between 800 / 1600 / 3200 and 4000 DPI. Using Omron Switches with a lifetime of 10 million clicks ensure a long lifetime and all keys can be independently programmed through the Ghost software.

The mouse is covered with an anti-slip ergonomic rubber grip and matte coated surface that is said to reduce wrist strain and maximize comfort during extended use. The mouse itself weighs 83grams and can be increased with another 21.3grams through the weight adjusting system. There are 6 weights included that weigh 1.8 and 5.3 grams each.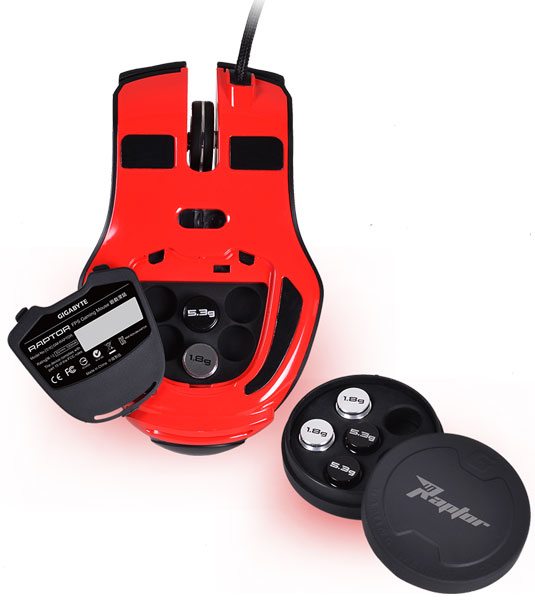 There is no word on pricing or availability yet, but both are sure to follow very soon.
Thanks to Gigabyte for providing us with this information
Images courtesy of Gigabyte