Gigabyte Registers Multiple New Graphics Cards Including Nvidia 30XX Revisions
---
---
---
Mike Sanders / 2 years ago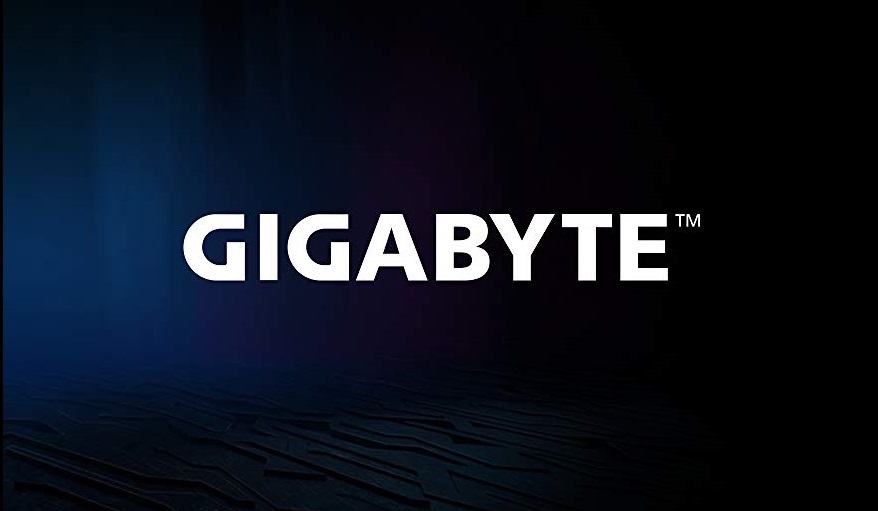 It's been rumoured for several months now that, as part of their CES 2022 keynote address, Nvidia would confirm the launch of newly revised 30XX graphics cards featuring, at the very least, a significant increase in their original VRAM capacities. To date, however, this has mostly been rumour with very little concrete to back it up. – Following a report via TechPowerUp, however, Gigabyte has just given us our first semi-confirmation that this is happening by registering a whole host of new GPUs with the EEC including models from both Nvidia and AMD.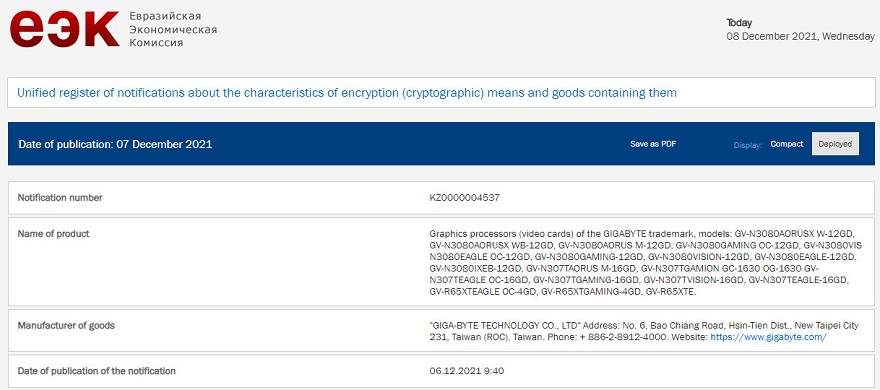 Gigabyte Registers 'New' Graphics Cards with the EEC
The registration focuses on three primary new lines through Gigabyte. This includes a new Nvidia 3080 (now featuring 12GB of VRAM instead of 10GB), a new Nvidia 3070 Ti (16GB instead of 8GB), and the upcoming new AMD Radeon RX 6500 XT graphics cards. – With rather a comprehensive list of all three models as well, it does appear that Gigabyte is planning to launch a number of different variants for each GPU.
GeForce RTX 3080 12 GB
GV-N3080AORUSX W-12GD
GV-N3080AORUSX WB-12GD
GV-N3080AORUS M-12GD
GV-N3080GAMING OC-12GD
GV-N3080GAMING-12GD
GV-N3080VISION OC-12GD
GV-N3080VISION-12GD
N3080EAGLE OC-12GD
GV-N3080EAGLE-12GD
GV-N3080IXEB-12GD
GeForce RTX 3070 Ti 16 GB
GV-N307TAORUS M-16GD
GV-N307TDGAMING OC-16GD
GV-N307TGAMING-16GD
GV-N307TVISION-16GD
GV-N307TEAGLE OC-16GD
GV-N307TEAGLE-16GD
Radeon RX 6500 XT
GV-R65XTGAMING-4GD
GV-R65XTEAGLE OC-4GD
GV-R65XTEAGLE-4GD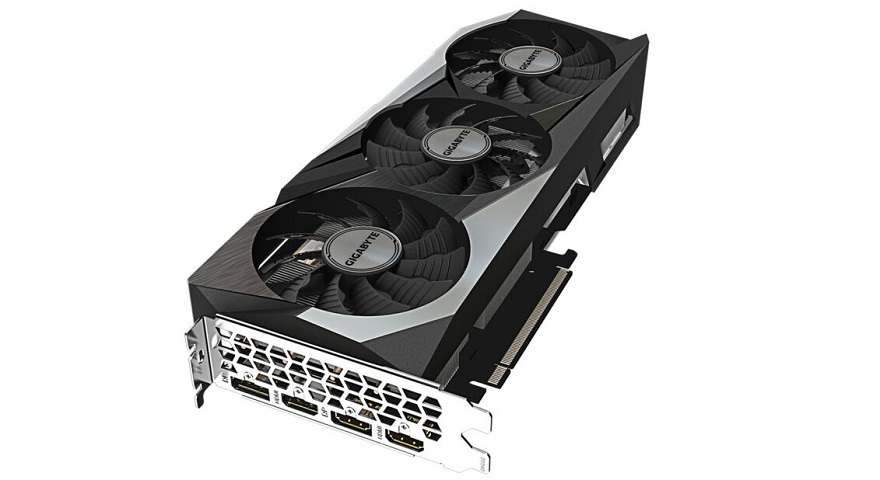 What Do We Think?
While the Nvidia graphics card structure has always, or at least mostly, made sense, these new revisions do really create something of a very bizarre issue in terms of comparative performance. The key example in this is that the seemingly superior 3080 is only getting 2GB extra VRAM, while the 3070 Ti is seeing its original amount doubled to a pretty substantial 16GB.
While we do, of course, expect other performance boosts such as improved clock speeds, between the two, I'm starting to view the 3070 Ti with a lot more interest than the 3080. – A key question, however, will undoubtedly lie in exactly how much these new variants are going to costs against the original MSRPs. Logic would suggest that, since they're expected to act as replacements, they should cost the same. Remember though, this would only apply if Nvidia was planning to launch revised versions of their 'Founders Edition' GPUs. And, at the time of writing, it's unclear as to whether these revised versions may be planned as AIB (partner) exclusive releases.
With Nvidia set to hold their CES 2022 keynote on January 4th, however, we don't have long to go before we find out for certain!
What do you think? – Let us know in the comments!