Gigabyte Reveal Dual-Channel Memory With Four Modules and More!
---
---
---
Peter Donnell / 3 years ago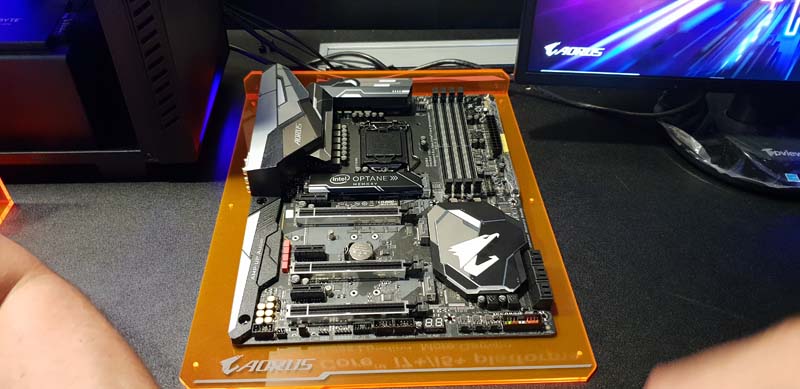 Gigabyte Computex 2018
Is this a quad-channel kit of memory from Gigabyte? What if I told you it was in fact only dual-channel? RAM is freaking expensive, that's no secret right now, and only populating two slots on your motherboard can look… cheap.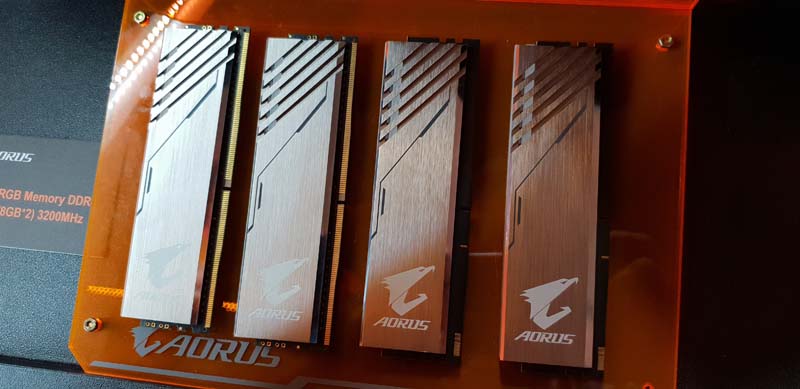 So Gigabyte AORUS has a solution. If you buy a quad-channel setup, no problem.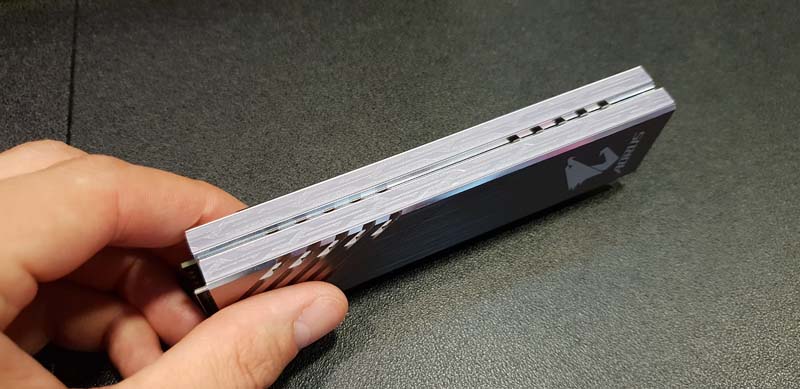 However, if you want two sticks, the pack will also ship with two dummy modules that looks just like full sticks of RAM, but also feature the full RGB tech of the two main modules.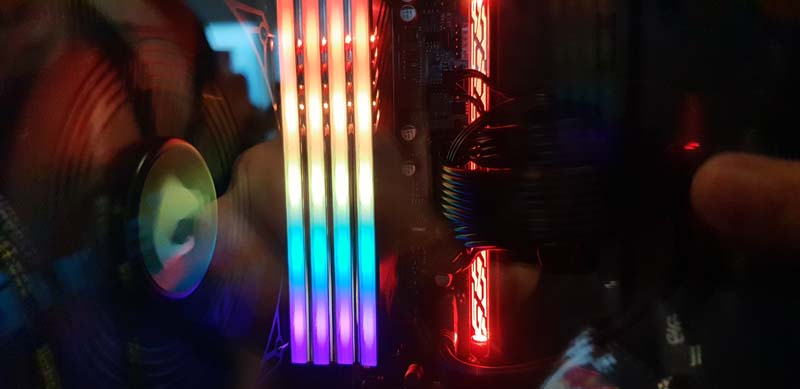 That means you board will be fully populated with RGB lighting, look amazing, but won't cost you the earth. I must admit, I'm amazed this hasn't been thought of sooner. The kits will be available as 2 x 8GB 3200MHz along with two dummy modules included for that quad-channel look.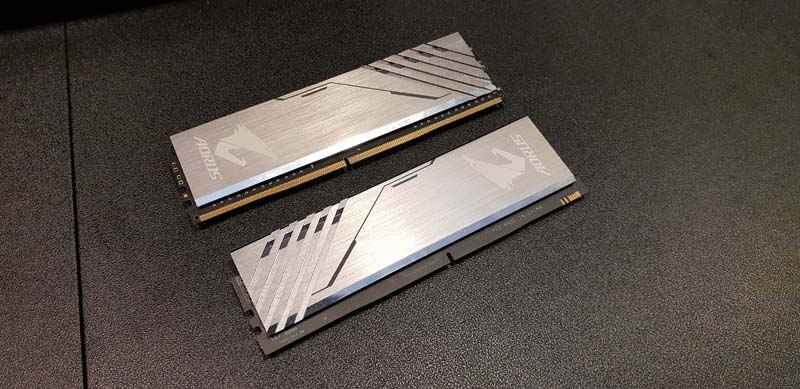 Core i9 Mobile Gaming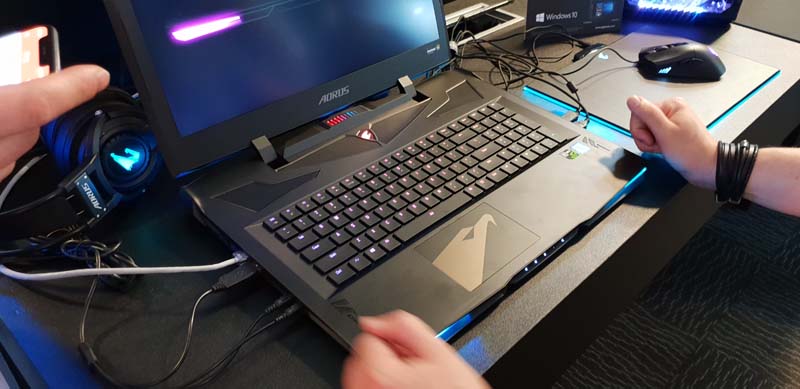 The Core i9 is an absolute monster of a CPU, and when it comes to gaming, it's a real brute for performance. The new X9 DT 17.3″ gaming laptop looks set to dominate with no compromises.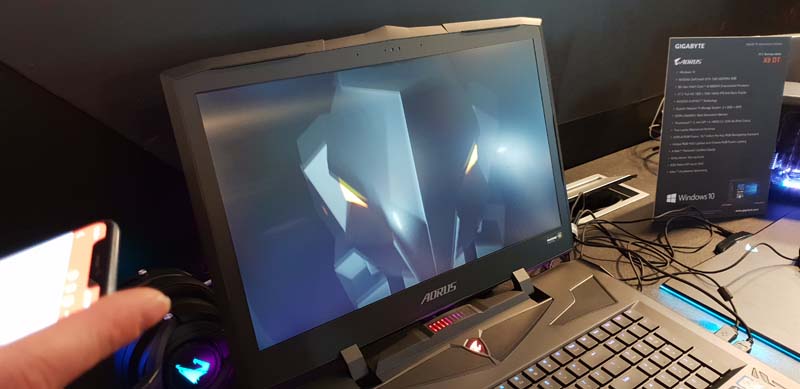 It features a GTX 1080, the amazing Intel Core i9-8950HK, and a full-HD 144Hz IPS G-Sync Display.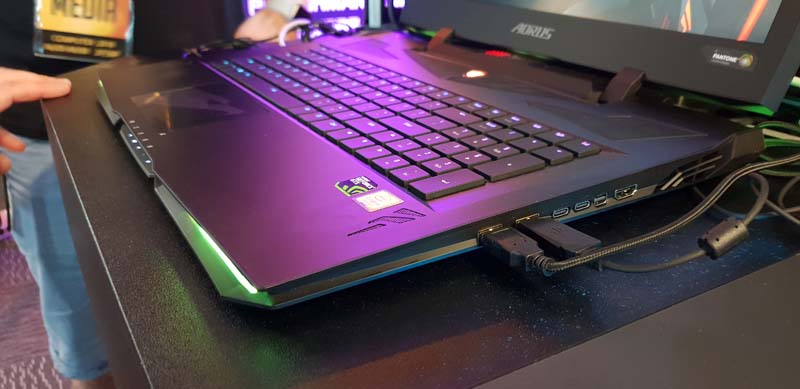 Of course, that's also backed up with Tri-Storage using dual SSDs and an HDD, amazing connectivity, a mechanical keyboard, RGB lighting, Dolby Atmos and more.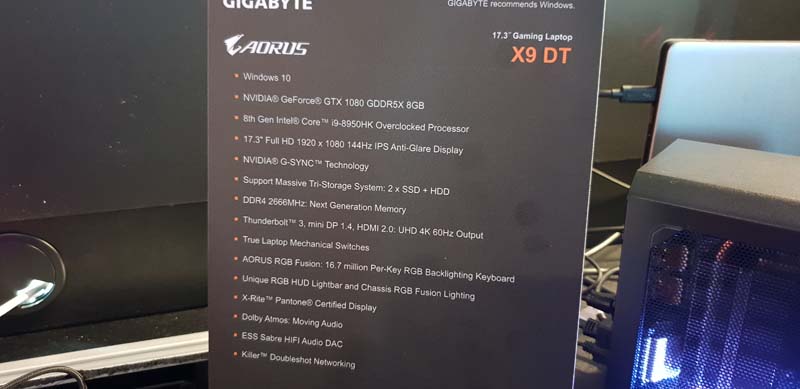 Gaming Mouse
Their latest gaming mouse takes what we already know and love about Aorus gaming mice and improves everything!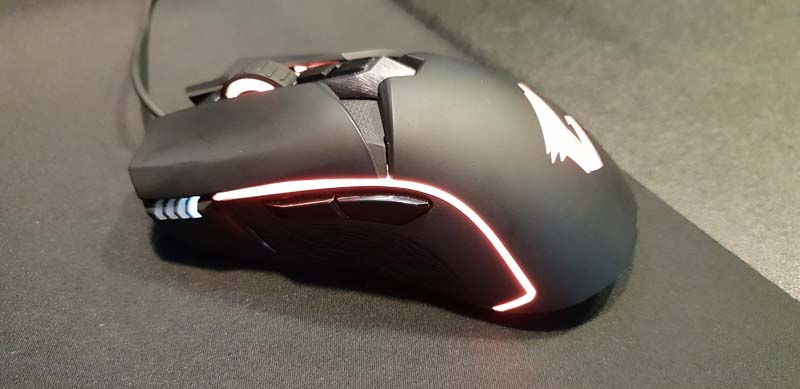 The design is tweaked a little, the RGB lighting is more extensive, and the ergonomics are improved too.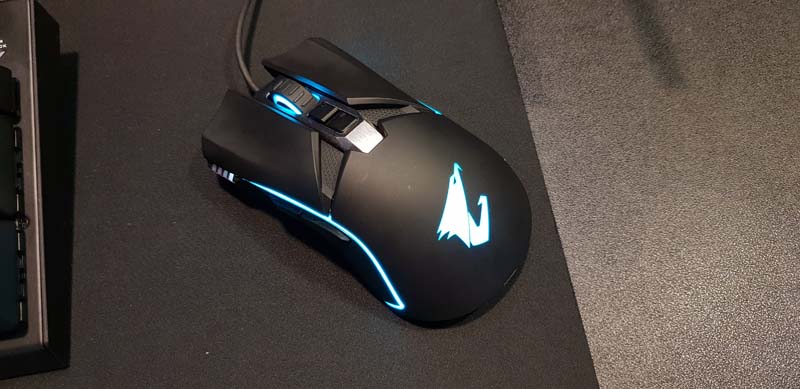 However, it's the new weight tuning system that really caught my eye. It allows you to change the weight of the mouse, obviously, but the low centre of gravity design will help ensure the mouse feels balanced and help with weight distribution.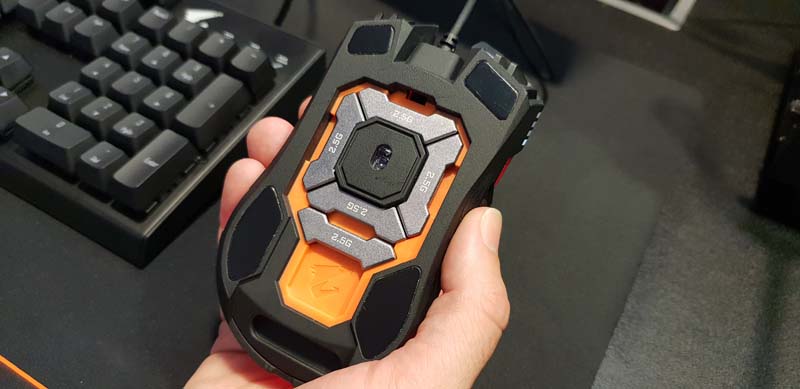 SSD?
Pretty self-explanatory really, we didn't get any word on performance, but we expect pretty much the same as everyone else on the market. I think the main goal here is branding. Gigabyte motherboard, RAM, peripherals, and now, the SSD.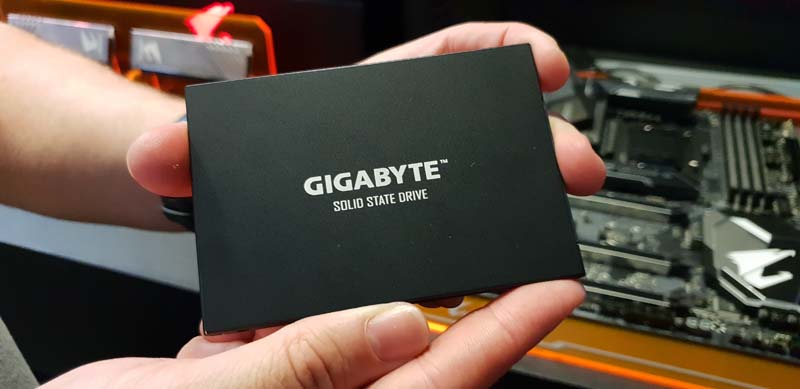 Aorus Gaming 7 OP
Not much new on the motherboard front, as we're just on the other side of both Intel and AMD's launches. However, they did have their nuw Intel Optane combo board, which comes with the speedy Optane drives includes; a great solution for Intel lovers.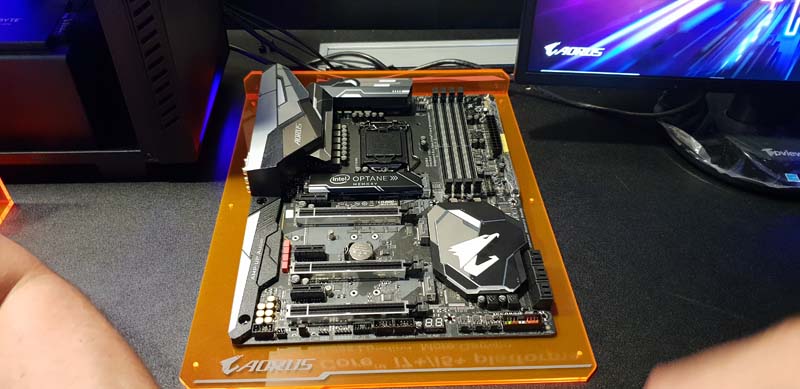 Intel Core i7-8086K
I'm sure you all know about the special edition of Intel's chip, but this was the first time we saw one in the wild. Of course, it was running on a Gigabyte motherboard, and rocking that tasty 5GHz clock speed.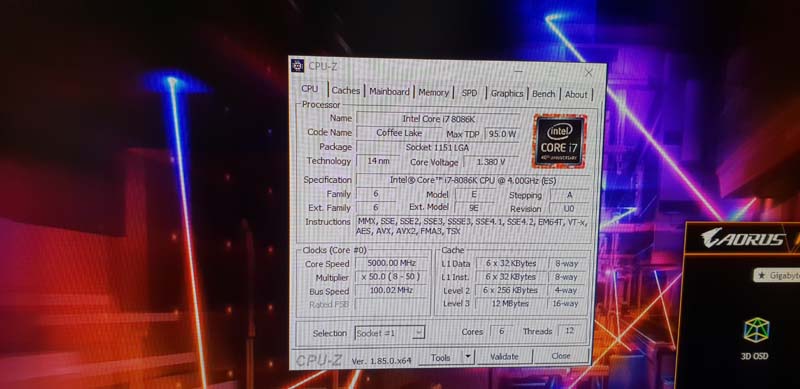 Fish Tank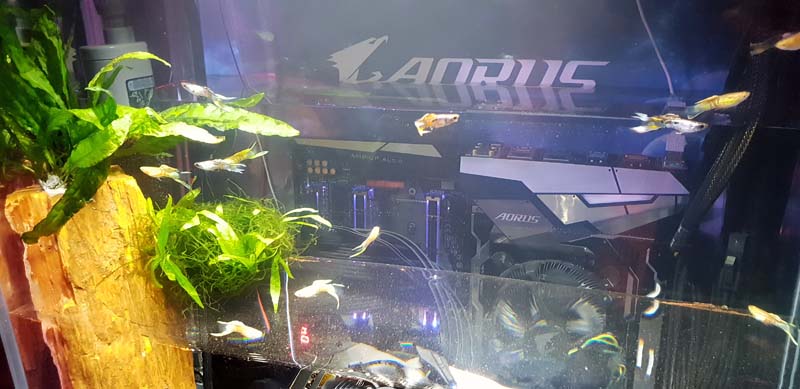 Wait… what. No, it really is a Fish Tank! Well, it's also an oil cooled PC and well, it's unique! This is obviously a mod and uses oil in the bottom with water floating on top to give the fish their play area. Would you buy one? Not that you could.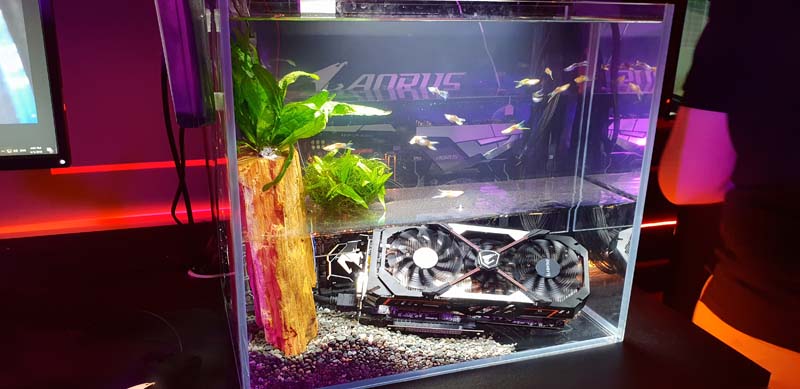 Computex 2018 Coverage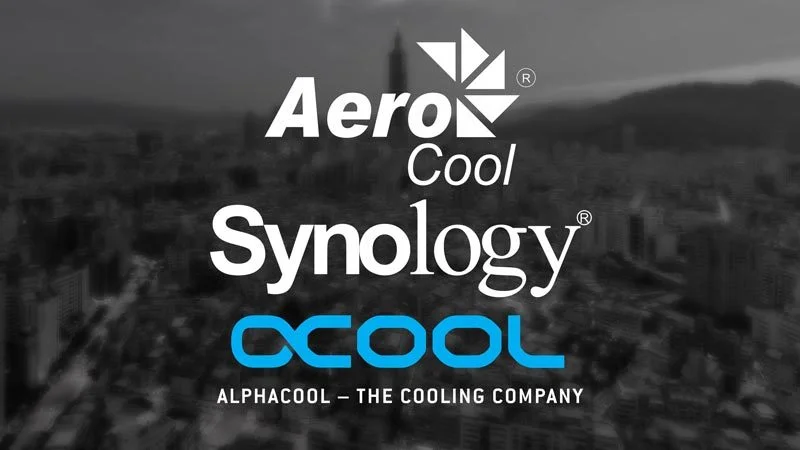 We would like to say a big thank you to our sponsors Aerocool, Synology, and Alphacool. Remember, you can check out even more Computex 2018 coverage on eTeknix.com here, as well as our latest 4K video coverage on our YouTube channel. You'll find our social media links below. Follow us for even more information, teasers, previews, updates and more!