Gigabyte RTX 3050 Gaming OC 8GB Review
---
---
---
Peter Donnell / 1 year ago
A Closer Look
One thing I love about Gigabyte is that they're very consistent. They typically change their cooler design every few generations. While that may seem lazy to some, not to me. They make a good design that while budget-focused, doesn't look like hot trash and stick with it. So from these more affordable models, right up to their flagship cards, the design is basically the same. Of course, the length of the shroud changes, as does the amount of heatsink material required to cool each chipset.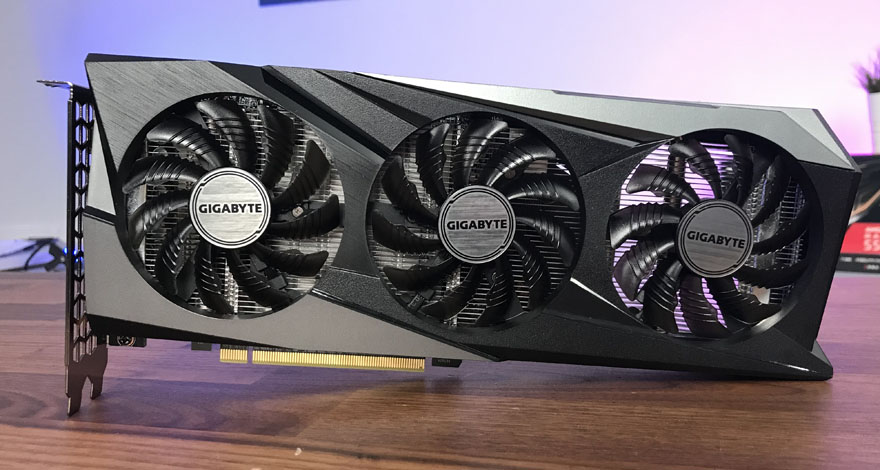 The card features their iconic Windforce fan configuration, with the middle fan spinning in the opposite direction to the outer fans. This helps create a vortex of air for even more cooling performance. Of course, I suspect two fans would have been enough for this GPU, but with three, the overall RPM can remain lower and it should help keep performance maxed out at all times.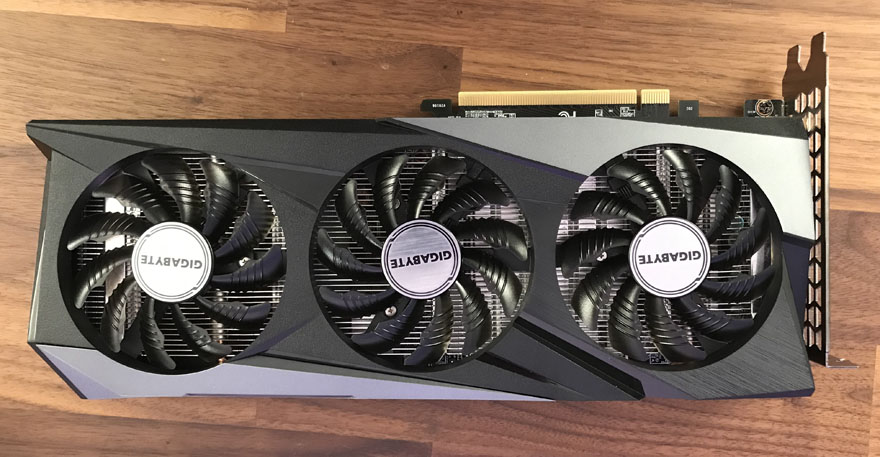 The backplate looks awesome too, and while the huge cut-away may look weird, it's going to greatly improve airflow and all that rearmost fan to push air right through the heatsink.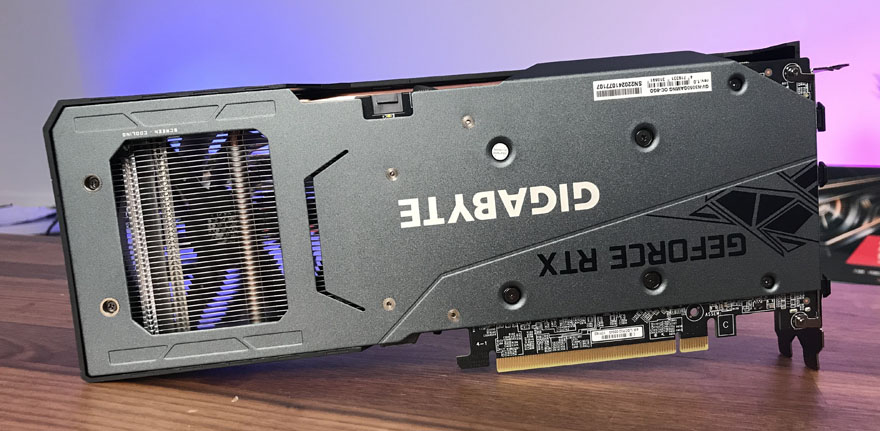 Plus, there's a robust heatpipe configuration, ensuring each part of the card is cooling equally well.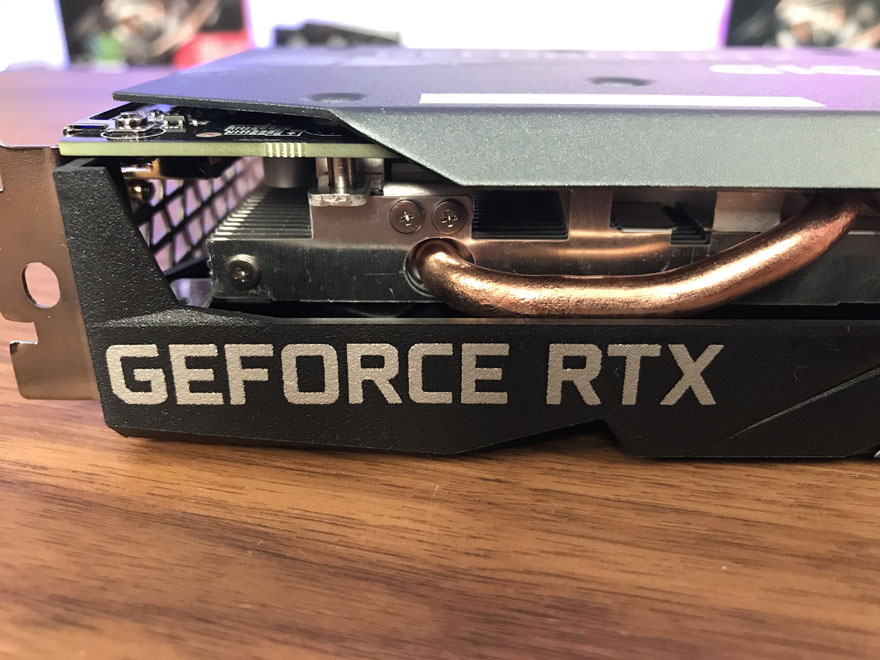 While AMD dropped down to a single HDMI and DisplayPort, you'll be glad to see double that here if you're running multiple display devices and VR hardware.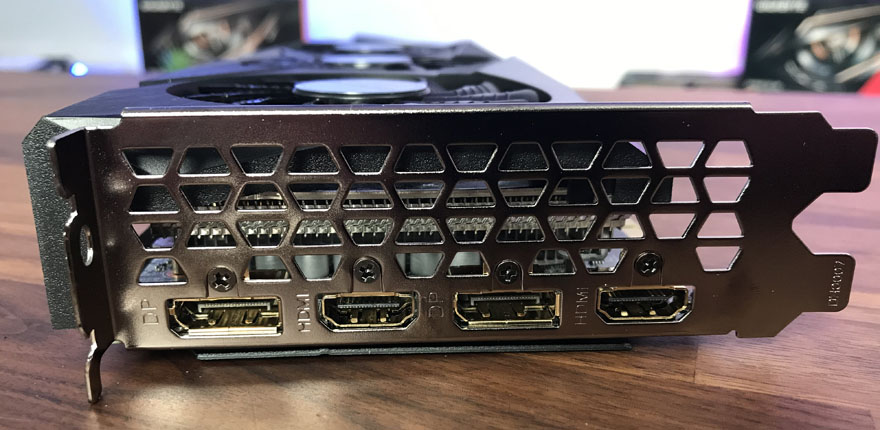 A slightly recessed power connector should leave the cables looking just a touch neater. The GPU also has their safe PCB design, so there's no sharp solder on there to cut your fingers on.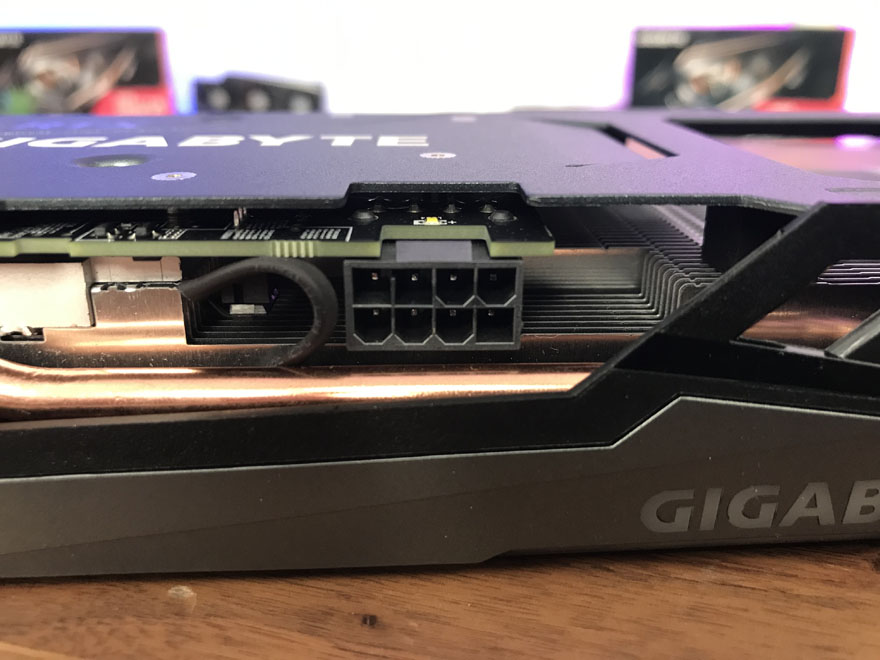 Overall, this is a great looking graphics card. While it may be a more affordable model, it looks just as good as its more expensive counterparts such as the RTX 3080.