Gigabyte RTX 3060 Ti Gaming OC Graphics Card Review
---
---
---
Peter Donnell / 5 months ago
A Closer Look
As I said before, this is the same cooler design we've seen on the other Gigabyte RTX 3000 series launches. However, I'm happy to see it back, because it really does look fantastic! It's got a similarly muted and less aggressive design than most graphics cards, and actually reminds me of the recent ASUS TUF redesign, but I mean that in a good way.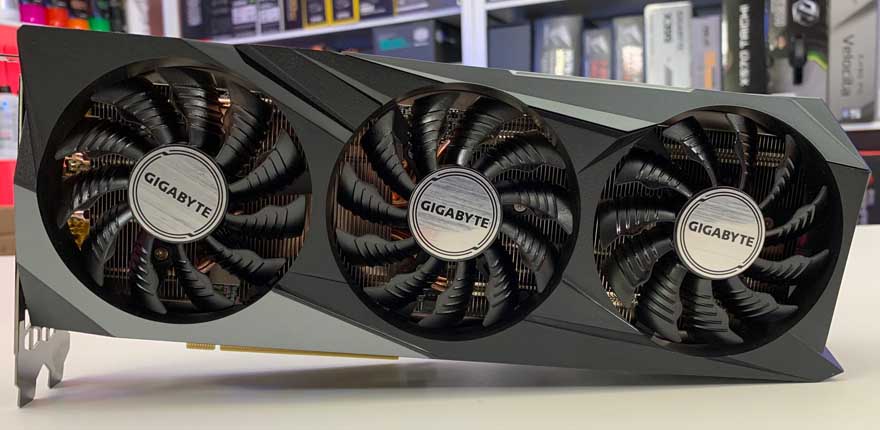 One thing is for certain though, if this cooler design was enough to tame the RTX 3080 and RTX 3090, then it should have no trouble at all taming the RTX 3060 Ti chipset. As with previous Gigabyte cards, the middle fan spins in opposite direction, allowing it to create a vortex in the card to improve cooling and airflow.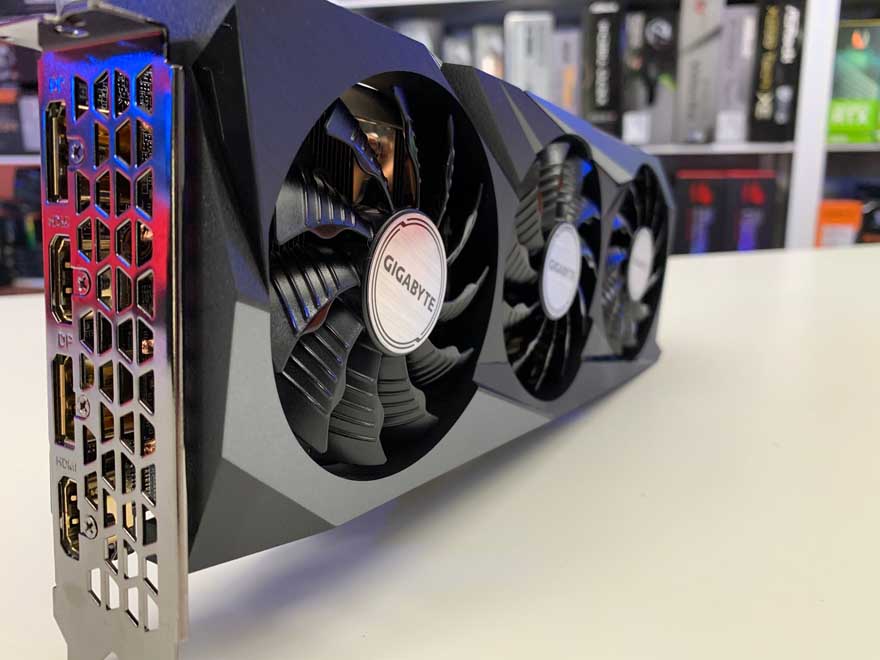 The card has a zero RPM fan mode too, allowing it to cool the chipset passively. That's no surprise really, given just how much metal there is in the radiator and it's very well ventilated on the sides too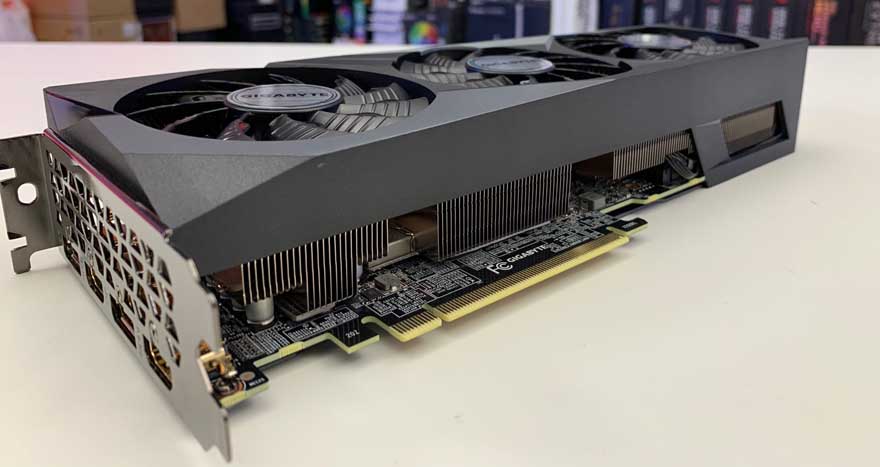 The card uses an 8-pin plus an additional 6-pin PSU connector. That's interesting, as all three RTX 3060 Ti's tested this week have a different power configuration.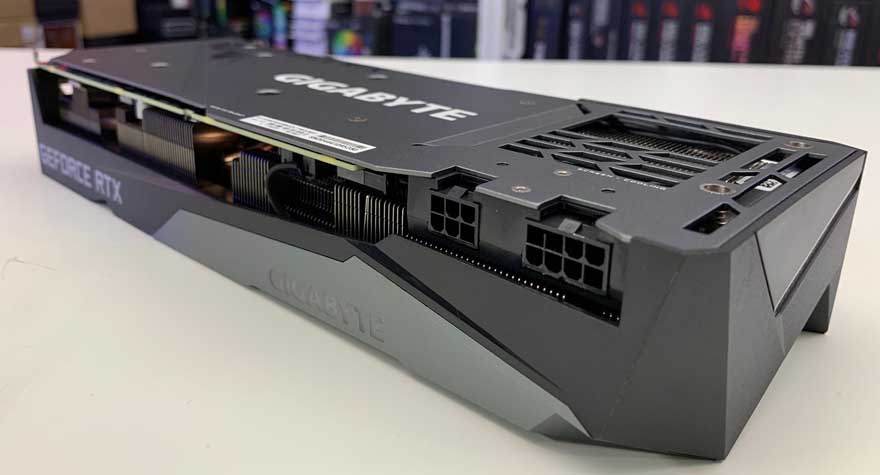 The back of the card looks amazing, with a cool digital design in the corner, as well as a load of ventilation cut into the rear portion. It adds strength to the card, as well as more cooling potential to the PCB. However, it also looks great, and that's always a bonus!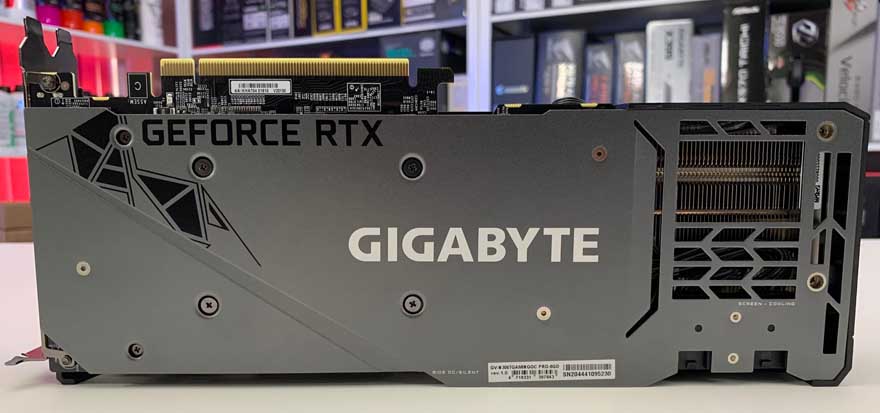 At the rear of the card, you'll find a pair of HDMI ports, as well as a pair of DP. A unique setup, as it's often 1 HDMI and 3 DP, but I prefer this setup personally.