Gigabyte RTX 3070 Gaming OC Graphics Card Review
---
---
---
Peter Donnell / 8 months ago
A Closer Look
I always joke about Gigabyte and how I feel a bit of deja vu when when looking at their latest graphics cards. They typically use the same cooler throughout their range and for years too. Of course, if you're a Gigabyte fan, you'll notice that the Windforce cooler design has finally had a change of style, and it certainly looks a lot more modern. Ditching the black and orange for a matte black and grey design that just looks infinitely more modern.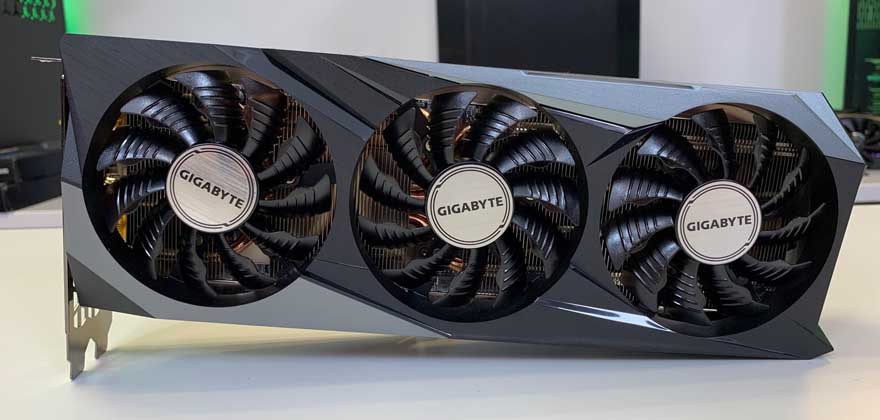 That being said, seeing this same cooler (again) fills me with confidence. It was good enough to cool the RTX 3090, it was good enough to cool the RTX 3080, and I'll be damned if it isn't going to do a killer job on the RTX 3070 chipset. As the age old saying goes "why use many cooler when one do."
With the Windforce 3X design, you'll see that the middle fan spins in the opposite direction to the end fans. However, all three fans have independent control and a zero RPM mode too. It's a very effective design that's worked well for Gigabyte for years now.
The fans use a custom 11 blade design, each clocking in at 80mm with a five heatpipe design heatsink below them.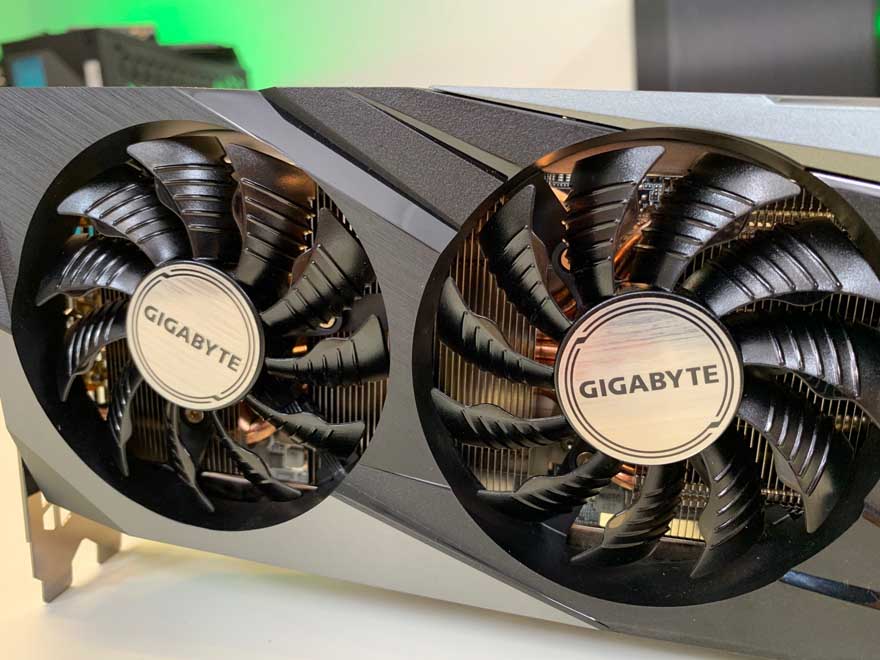 Down the side of the card, you'll see plenty of room for heat to be exhausted from the card. There's also an ARGB lit Gigabyte logo on the other side, which can be customised via the RGB Fusion 2.0 software.

Towards the rear, there are two power connectors, all pretty standard stuff too, not those new Nvidia connectors.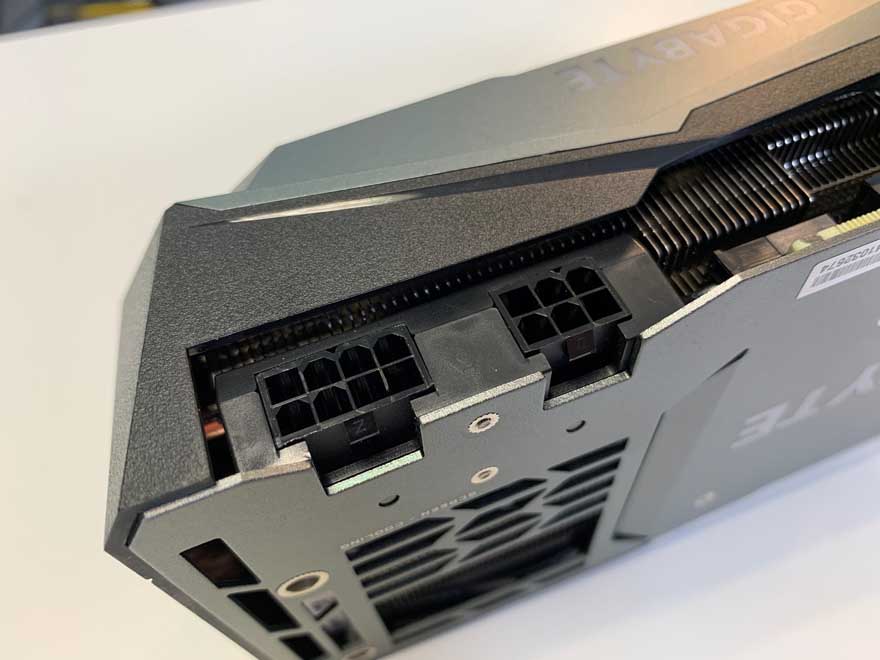 There's also a BIOS switch here, allowing quick switching between OC/Silent modes.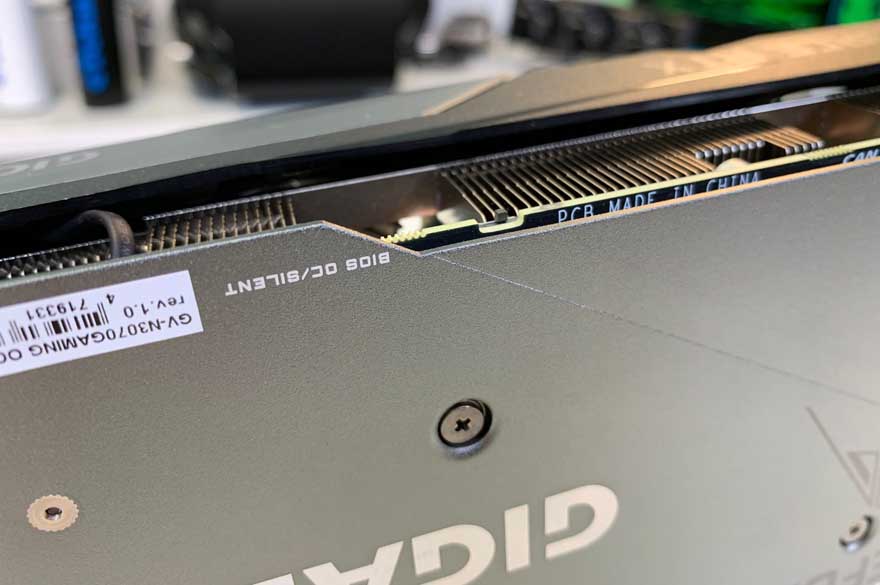 The backplate looks awesome and contrasts well with the dark colours of the cooler shroud. Not only does this protect the PCB, but the thicker metal here will also help cool the card too.
There's a lot of ventilation cut into the rear of the backplate too, allowing the fans to shift a lot more heat from the heatsink.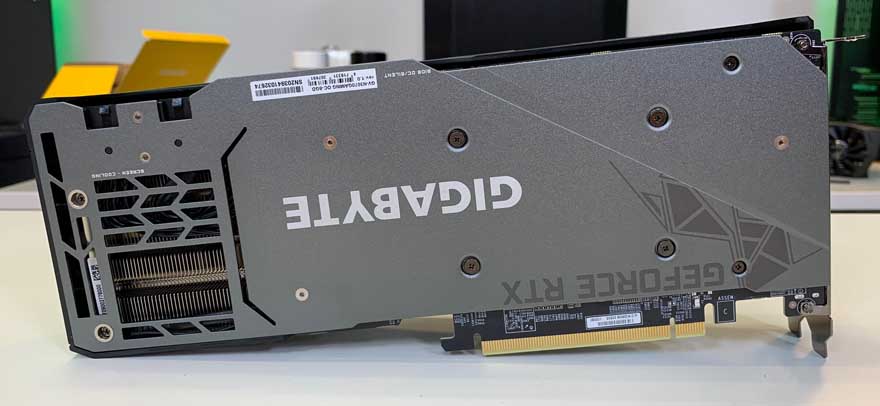 Finally, at the rear of the card, you'll find three DisplayPort connectors, as well as a single HDMI connector.