Gigabyte RTX 3070 Ti AORUS MASTER 8G Review
---
---
---
Ben Enos / 12 months ago

As you must now know, it is the 3070 Ti launch day! We have had three cards sent in for us to test and see what we think. Gigabyte has been kind enough to send in their RTX 3070 Ti AORUS MASTER model which is an absolute beast of a card! It is easily the biggest 3070 Ti we have tested and even comes with an extra 6-pin power connector over the other models we have on hand. As things stand, I was a tiny bit excited to test this one as we received it last and it is just so massive, want to make sure it has the performance to match. As with the 3080 Ti launch, things are a bit lacklustre here but it is what it is at this point.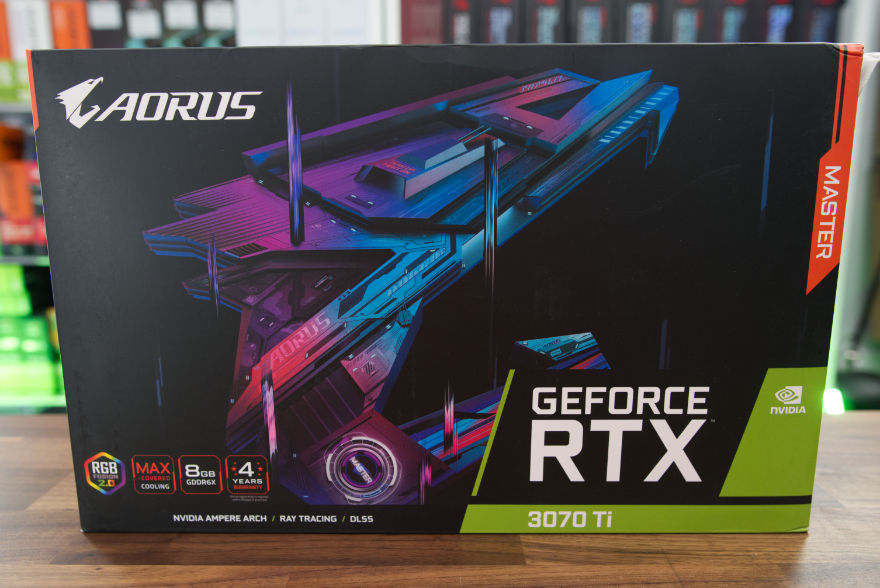 Gigabyte RTX 3070 Ti AORUS MASTER 8G
The Gigabyte RTX 3070 Ti AORUS MASTER 8G has come to play! With a massive 1875 boost clock, it is trying to be one of, if not the best 3070 Ti on the market! Gigabyte has made sure that this is one beast of a card and as soon as we get into the closer look, you will see why! I mean, it's massive, has extra power connectors and at the end of the day, it is the AORUS MASTER version so we know it means business! Normally, Gigabyte send us their Gaming OC variant GPU so it is nice to get this one and see what Gigabyte can really do!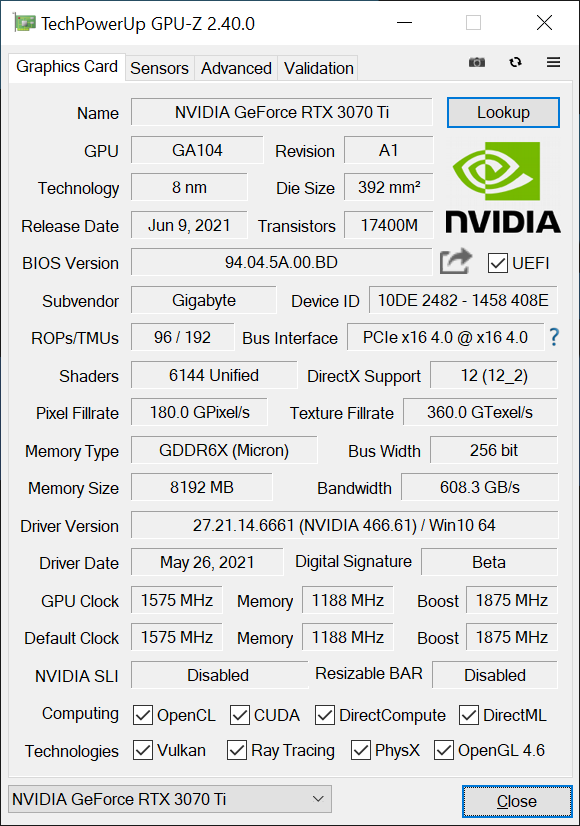 So, who's ready to see what this beast not only looks like but has to offer in terms of performance? I know I am and while I am not overly excited for the 3070 Ti launch, I was quite looking forward to taking the Gigabyte RTX 3070 Ti AORUS MASTER 8G for a spin! I know times are tough and finding one of these out in the wild at a decent price is going to be near impossible, but there is still a bit of hope and there is no denying this GPU is an absolute monster!