Gigabyte RX 5500 XT Gaming OC Review
---
---
---
Peter Donnell / 2 years ago
A Closer Look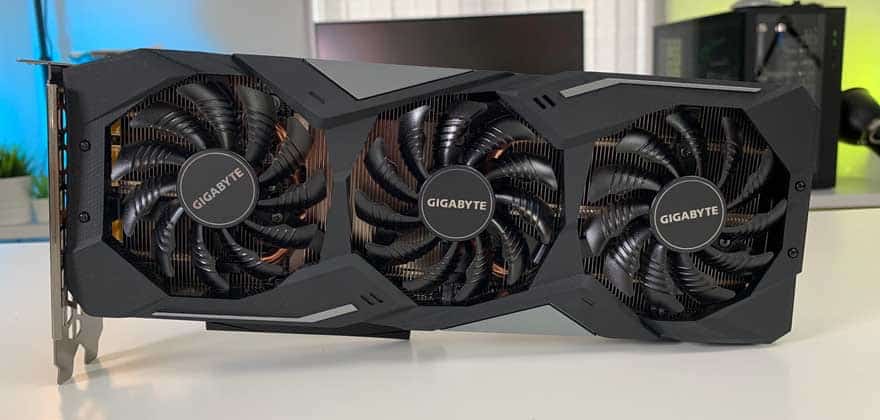 For those of you familiar with the Gigabyte Windforce series of graphics cards, you'll feel pretty familiar with this design. It's been around for many years and many graphics cards. Of course, they tweak it to each card, but generally speaking, it's an off-the-shelf cooler that they've bolted to a new GPU. It looks fine though, a little dated now, but it's still very much presentable with a mixture of matte grey and black textures.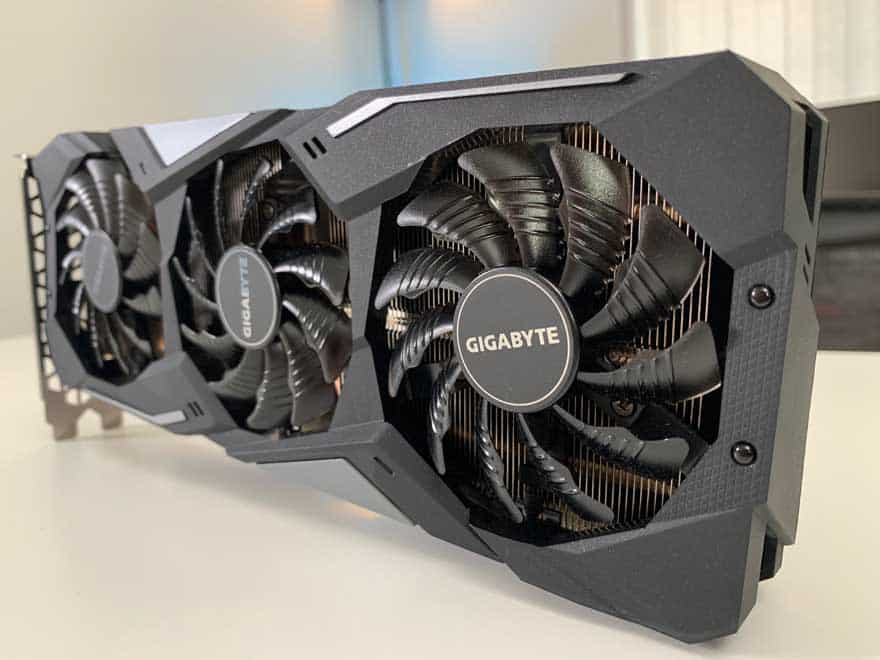 It features a triple-fan cooling design over a long radiator. What's cool about the Windforce 3X is that it uses 3 x 80mm fans, where the middle spins in the opposite direction to the outer fans. This creates a vortex to pull heat away from the GPU. It'll also drop to zero RPM for total silence in low-temperature scenarios.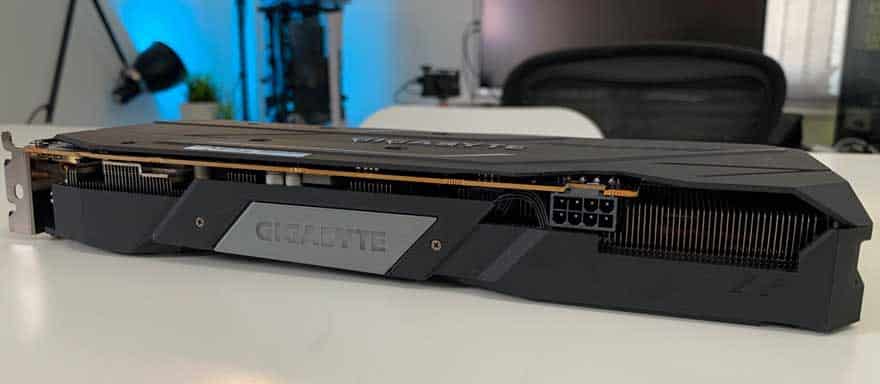 On the side of the card, there's a simple Gigabyte logo. It's RGB backlit too, and this can be customised using the RGB Fusion 2.0 application. It's not a LOT of RGB customisation, but still a welcome addition. Also down this side, you can see that there is a single 8-pin PSU connector.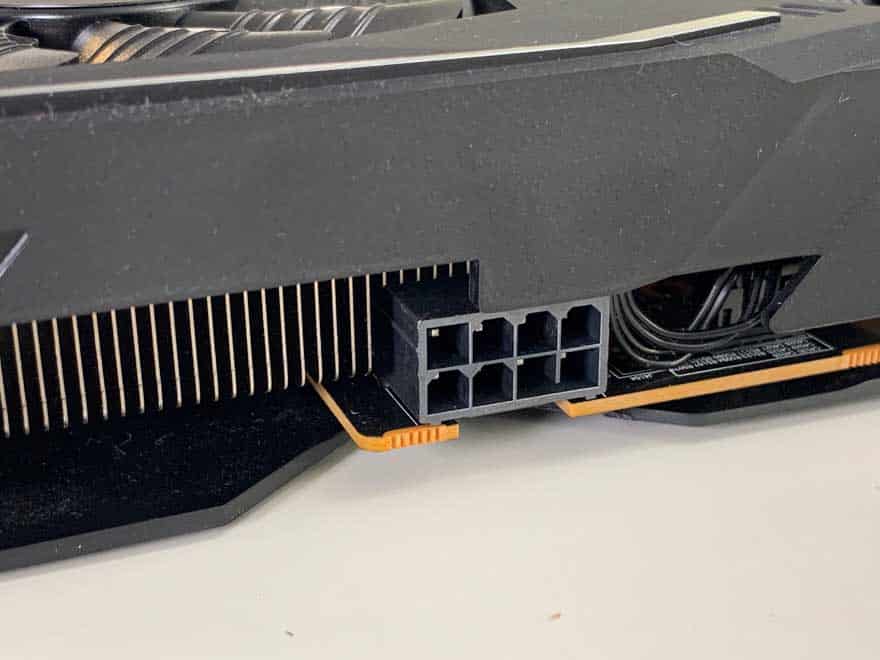 The rear of the card feature s a large protective backplate. It's not a metal one for heat dissipation, it's more of a cover to just clean up the aesthetics, which is absolutely fine.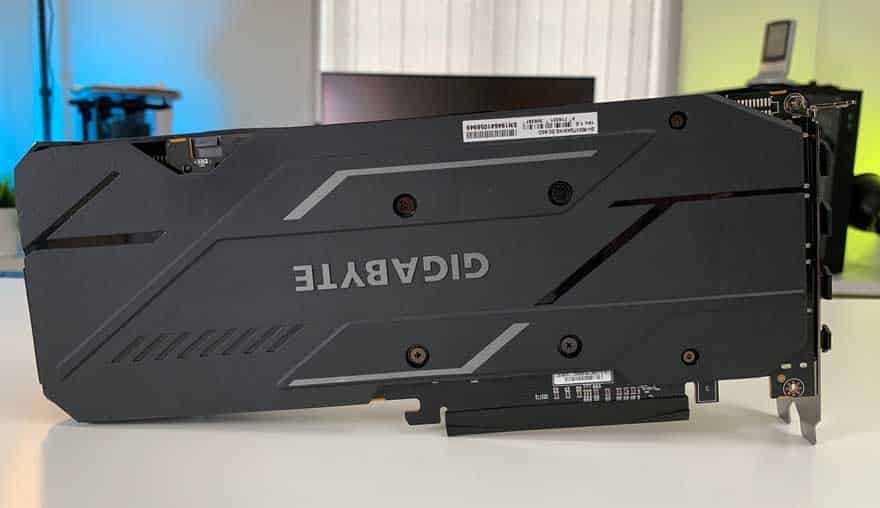 Finally, at the rear of the card, you'll find a little bit of extra ventilation. For connectivity, you'll find a single HDMI port, as well as three display ports. Albeit, I doubt many using this GPU will need all four of them.