Gigabyte SkyVision WS100 WHDI Caster Review
---
---
---
Chris Hadley / 10 years ago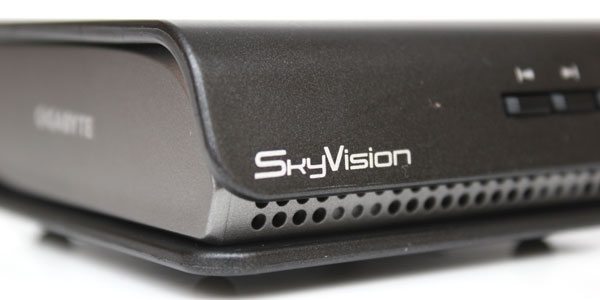 There are a number of devices on the market today that try to act as part of a solution to a problem that doesn't need fixing and there are also products out there that act as a solution to a problem that may not have been thought of or just plainly overlooked. Earlier in the year we took a look at a WHDI caster from Edimax that can solve more than one problem by eliminating the need for wires trailing between two devices.
Moving forward to now, the likes of Gigabyte have seen the potential in such a device and so we see their take on what is essentially a more portable and compact version of the Edimax WD-1000TR that we looked at previously. Gigabyte as we know are renowned for their motherboards and graphics cards, but in recent years they have also been producing peripherals and most recently they also have a line up of power supplies in their catalogue.
Gigabyte's SkyVision Kit is the latest addition to a growing number of WHDI (Wireless Home Digital Interface) devices which deliver uncompressed HDTV signals throughout the home with supreme video quality of upto 1080p via the 5GHz unlicensed band. The system is also capable of streaming 5.1 channel audio over the same waveband with a maximum range of 30m from the source transmitter to the receiver on the display.
As we've seen before there are a varying array of applications where we can find WHDI casters having their potential, for example overhead projectors in meeting rooms/school classrooms/ school halls, wall mounted TVs where the growing number of cables running up to the screen is unsightly and a varying number of situations where having a cable trailing from one point to another is either not convenient or possible. Moving on from this point, lets dive in and take a look at the SkyVision WS100.