Gigabyte UD1000GM Power Supply Review
---
---
---
Mike Sanders / 1 week ago
Packaging
The Gigabyte UD1000GM certainly carries with it a very eye-catching design on the packaging. With bright and bold colours contrasting well, this definitely catches the eye. – The front is particularly excellent with the key features listed, a nice clear image of the PSU itself, as well as a notable highlight being made of the inclusion of its PCIe Gen 5 compliancy.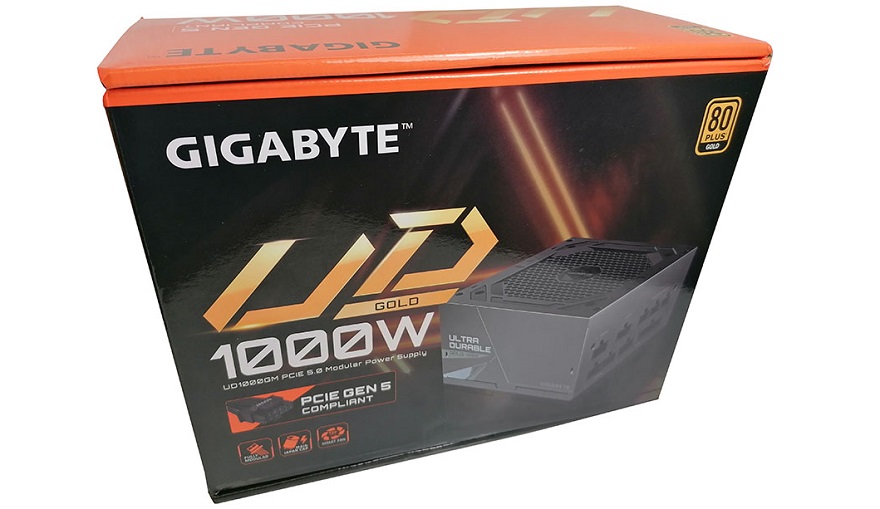 The rear of the packaging is excellent too as it contains lots of highly-important information regarding the power supply. This includes the cabling, performance charts, its key bullet point features, as well as all of the technical specifications.
Yes, admittedly, the colour scheme might come across as a little gaudy, on the whole though, the information presented is nice, clear, concise, and covers all the key points a consumer should be looking for!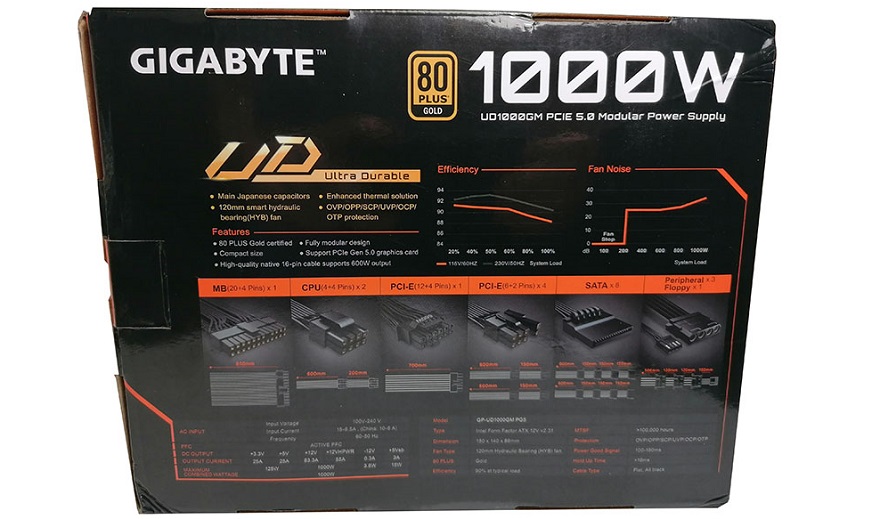 Accessories
As this is a power supply you clearly don't expect much in the way of accessories. For the Gigabyte UD1000GM, however, even under those somewhat limited remits, the contents are rather basic. You do, of course, have your cables. Albeit, not within any kind of container or canvas bag.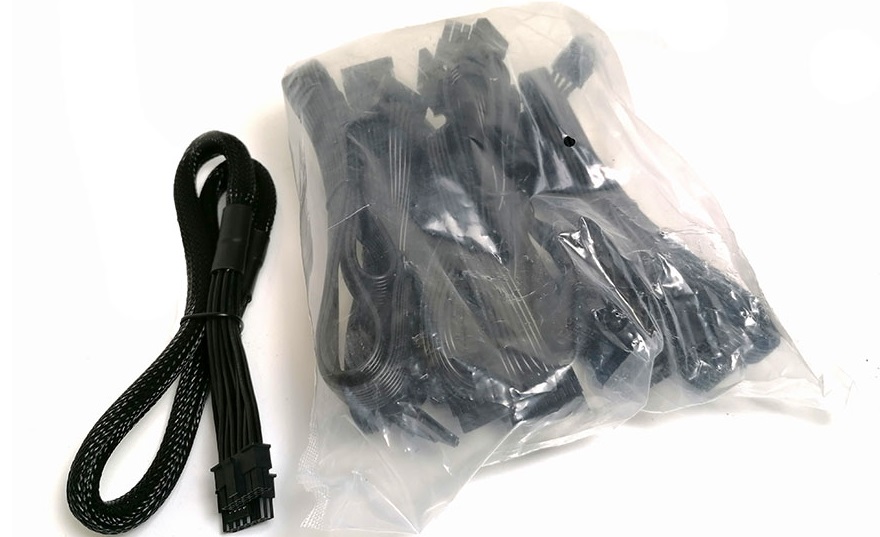 In fact, the only item of particular note is just to highlight the inclusion of its PCIe Gen 5 power connector which you can clearly see pictured below with its fully-rated 600 watt power capability.