Gigabyte X99 Gaming 5 (LGA 2011-3) Motherboard Review
---
---
---
Ryan Martin / 7 years ago
A Closer Look & Layout Analysis
---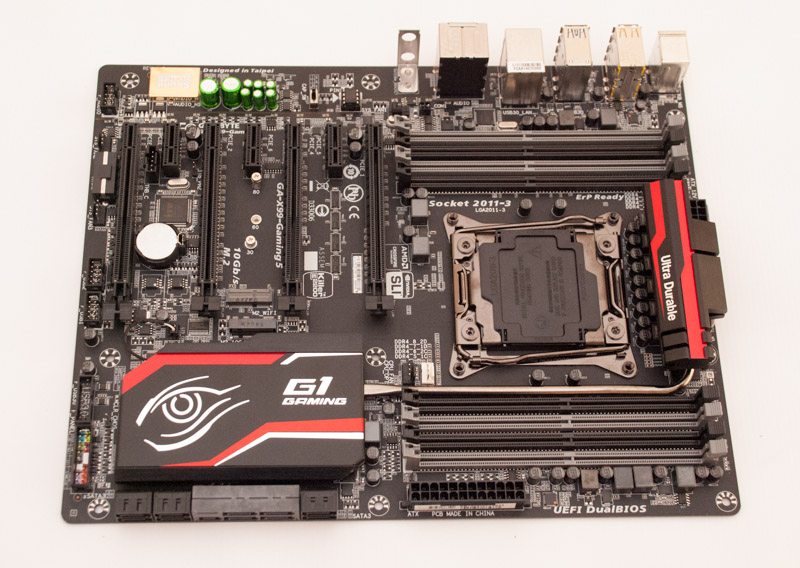 The Gigabyte Gaming 5 X99 motherboard isn't as "busy" in terms of layout because not as much is needed. Around the CPU socket we find just the power connector and some fan headers, no fancy buttons, switches or read-off points because that isn't the market this board is aiming at.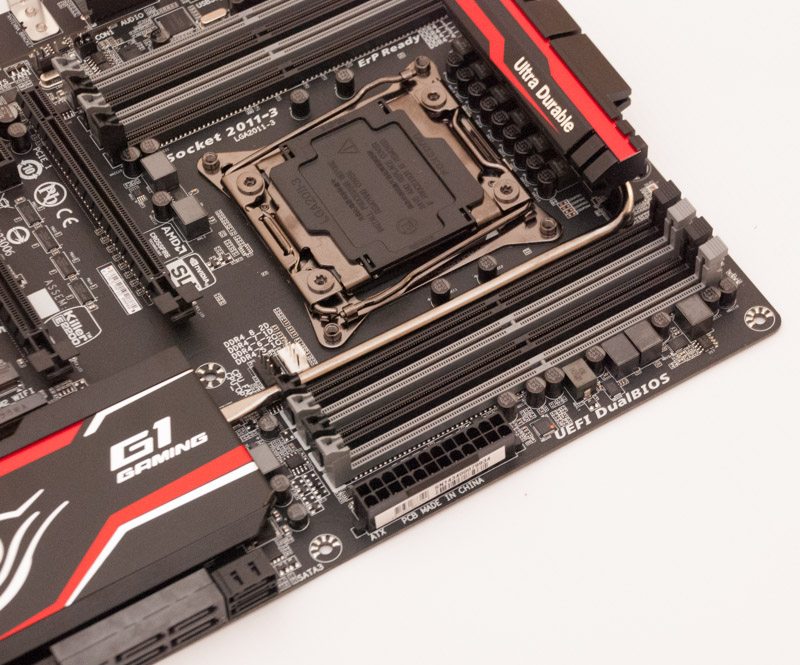 Down by the chipset heatsink we find 10 SATA ports of which two share a SATA Express port. Behind the heatsink we can see two M.2 slots, one is configured for storage drives and the other for a WiFi or Bluetooth module.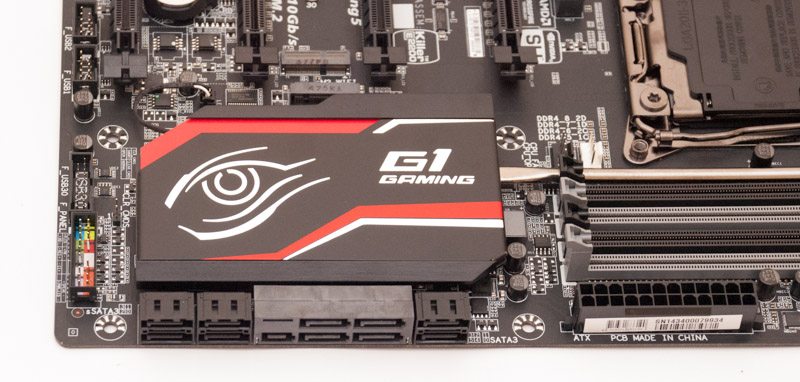 The PCI lanes are well stocked as you'd expect for X99, enough for 4-Way configurations and plenty of X1 slots for sound or networking cards if you so desire.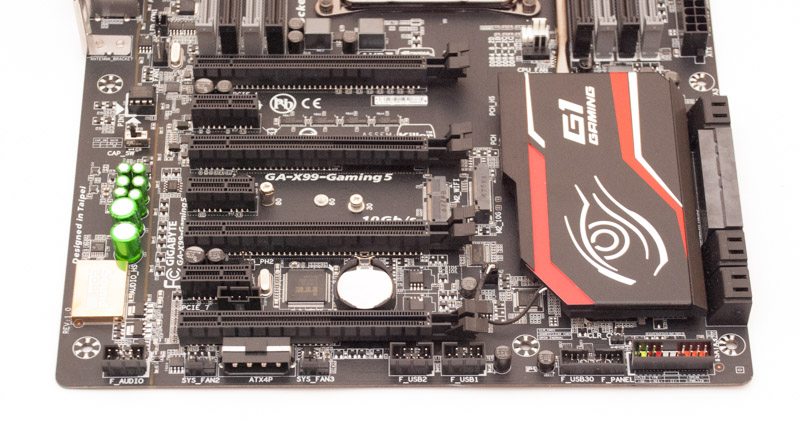 The sound area has its own PCB separation which has red path-lightning when the motherboard is powered. In the audio area we find the quad core Creative Sound Core 3D chip with EMI shielding, a gain switch, a changeable operational amplifier, a headphone amplifier IC and high end bi-polarized audio capacitors (the green things!).

At the rear I/O we find a variety of peripheral connectivity. On the left there's keyboard and mouse PS/2 ports: not necessarily JUST for legacy peripherals, some people use modern USB peripherals but like to connect them through PS/2 due to the latency and overhead advantages. There are four USB DAC-up ports for external USB dacs and the white USB port updates the BIOS using Gigabyte's BIOS flashback. There are six USB 3.0 ports (the white port serves as a USB 3.0 port once the BIOS post takes place) and a Gigabyte ethernet port. Five audio jacks link you up to the fancy audio implementation and these are gold-plated for better connectivity. There's a hollow frame at the end for mounting a WiFi/Bluetooth combo card should you decide to take advantage of that but it isn't included as standard because it would drive the price up for a feature not everyone wants.

At the top of the board we see the EPS 8 pin is tucked behind the main heatsink for easy cable management. A heatpipe connects it to the chipset heatsink to keep heat moving.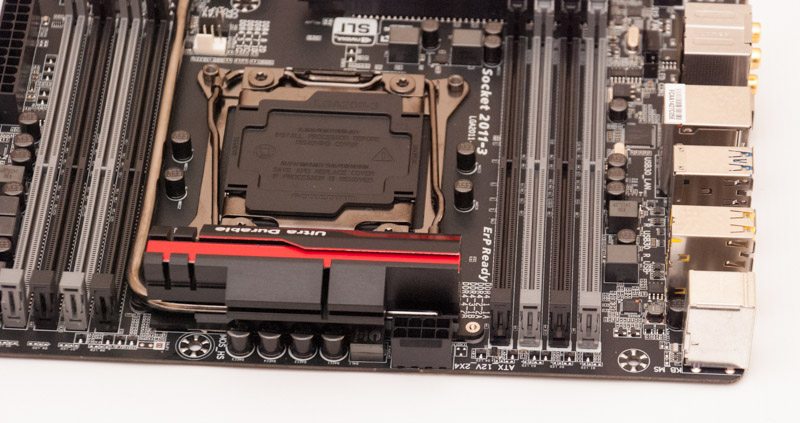 The PCB is matte black and all the heatsinks and attachments are easily removable with phillips head screws if you want to mod the board in any way.