Gigabyte Z87X-OC (Z87) Motherboard Review
---
---
---
Andy Ruffell / 10 years ago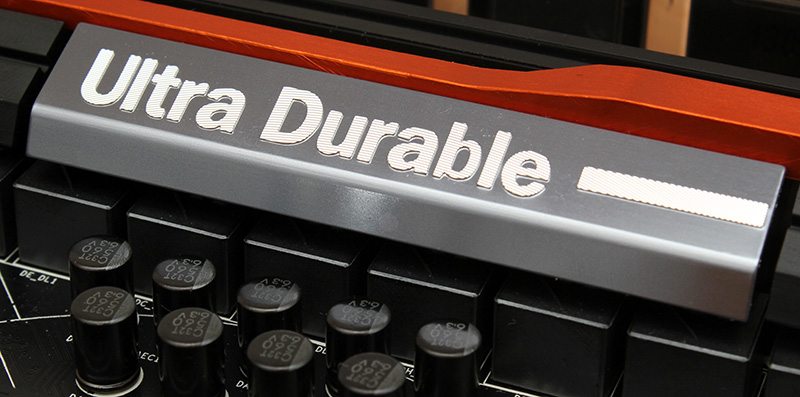 Gigabyte have a large stack of motherboards launching for Z87, and at the top of that stack is the overclocking based motherboards including the Z87X-FORCE and the Z87X-OC which have some fundamental differences. The Force is aimed at pro overclockers who will constantly be pushing hardware to its limits while using extreme cooling methods including LN2.
The Z87X-OC that we have today, while it can do that, is aimed at multiple markets, allowing average users the facility to use it while pro overclockers can dabble at the same time, and vice versa. With that in mind, as it is an overclocking based motherboard, we find it utilises that funky orange colour scheme that made their X58OC and Z77X-UP7 boards famous.
Starting things off, we will be taking a look at what's on offer inside the box, before moving onto the design and features of the board. Once that's out of the way, we can take a look at the BIOS and what extra features overclockers get the chance to work with, before we unleash our own overclocking skill to see how far we can push things. Once we have our maximum stable overclock, we will have the chance to see how performance compares against stock results on this board among other Z87 based products. So lets get straight into it, shall we?
The box has an extreme style to it, which has changed for the whole Z87 range. Inside we find the typical user guides including multi-lingual guidebook, driver installation CD, rear I/O panel shield plate, single CrossFire and SLI bridges, casebadge sticker, four SATA data cables (2 right-angled), and V-check cable. Also inside is something quite new, which is the OC brace which assists with supporting your graphics cards when benchmarking as most pro-overclockers use a test bench or simply the box that the board comes in.