Gigabyte's Flagship Overclocking AM5 Motherboard to Be Based on B650 Chipset?
---
---
---
Mike Sanders / 1 year ago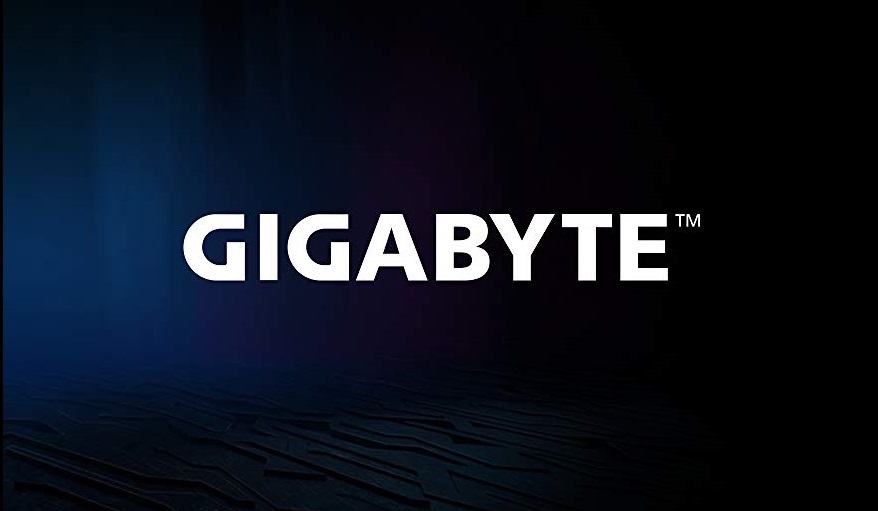 Earlier this week we saw official confirmation of many of the upcoming flagship motherboard models for AMD Ryzen 7000 and its new AM5 socket design. In something that surprised some, however, there was very little mention of motherboards which specifically cater for the overclocking community. And a particularly notable omission was any mention of an X670 Tachyon motherboard from Gigabyte. – This is, after all, an already existing design for Intel's LGA1700 socket and many presumed that it would see a transition to AMD's AM5 platform.
Well, following a Twitter post by leak source '@hms1193' we have some potentially interesting news that may be indicative of a market trend as a whole. Namely, Gigabyte isn't (reportedly) going to release an X670 Tachyon motherboard and will, instead, reverse this release for the seemingly 'weaker' B650 platform.
Will Gigabyte Have A Tachyon Motherboard For AM5?

Gigabyte's Sofos Oikonomou has stated that there will indeed be a Tachyon motherboard based on the AM5 socket but it will be based on a different chipset, not the X670 so we are likely looking at a B650(E) product.

— Hassan Mujtaba (@hms1193) August 4, 2022
Gigabyte Tachyon B650 Motherboard?
Now, of course, there is absolutely nothing wrong with B650 motherboards. In fact, the B350 all the way up to the most recent B550 have all largely proven to be excellent mid-tier platforms for AMD Ryzen processors (I've owned three BX50 motherboards myself with no complaints whatsoever).
The interesting aspect of this news is that even by AMD's own marketing materials, they have suggested that most overclockers should be looking towards the X670 for 'extreme' levels of performance whereas B650 will be, for want of better words, a more generic gateway for more generic users. And, in fairness, this is exactly what the vast majority of consumers are likely expecting.
If Gigabyte is going to use B650 for what is presumed to be their flagship overclocking Tachyon motherboard, however, there's clearly something a bit unusual going on here. Who knows, perhaps they simply think that for what overclockers require, B650 will easily cover all of the key bases, and better still, might represent a significantly more affordable price point. – Alternatively though, it could equally suggest that maybe overclocking on Ryzen 7000 isn't expected to yield particularly potent results.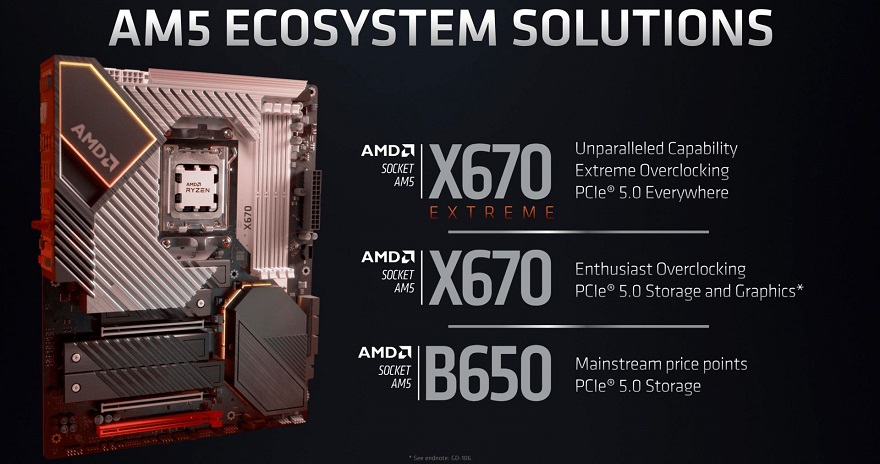 What Do We Think?
It is also entirely possible that this decision has been made because overclocking on Ryzen 7000 isn't expected to yield too much in terms of hugely exciting results. AMD has typically taken the approach to remove much need for overclocking by making their CPUs perform about as well as they can within acceptable remits and margin limits.
In this specific regard though, we have already heard rumours to this effect that overclocking will be somewhat limited on Ryzen 7000 even by AMDs prior relatively stingy standards. In truth, overclocking Ryzen processors from their first generation 1XXX series all the way up to 5XXX has often only provided somewhat limited results at best.
With this in mind, therefore, it's entirely possible that Gigabyte might be going down the B650 road because, quite frankly, they don't see the need for an overclocking motherboard to be an all bells and whistles product. They can simply focus a Tachyon motherboard, with overclocking features in mind, on the less expensive B650 chipset. A move that would essentially make it a win-win for everyone really, and if you do want the extra performance features, there are clearly going to be plenty of X670 models to choose from.
With Ryzen 7000 expected to release on September 15th, however, we don't have much longer to go before we find out for sure! This is certainly a bit of an odd one though!
What do you think? – Let us know in the comments!