Gladiator Computers SNIPER Gaming PC Review
---
---
---
John Williamson / 6 years ago


A Closer Look
---
The Thermaltake Versa H23 chassis is surprisingly solid given the asking price and doesn't flex to a large degree which suggests it's fairly well made. Of course, the case isn't going to complete with anything around the £50+ mark and employs a plastic front to cut costs. Saying that, I've seen terrible designs from other manufacturers guilty of various faux pas including using glossy plastic and needlessly sharp edges. Thankfully, the Versa doesn't commit any of these cardinal sins and houses each component quite well.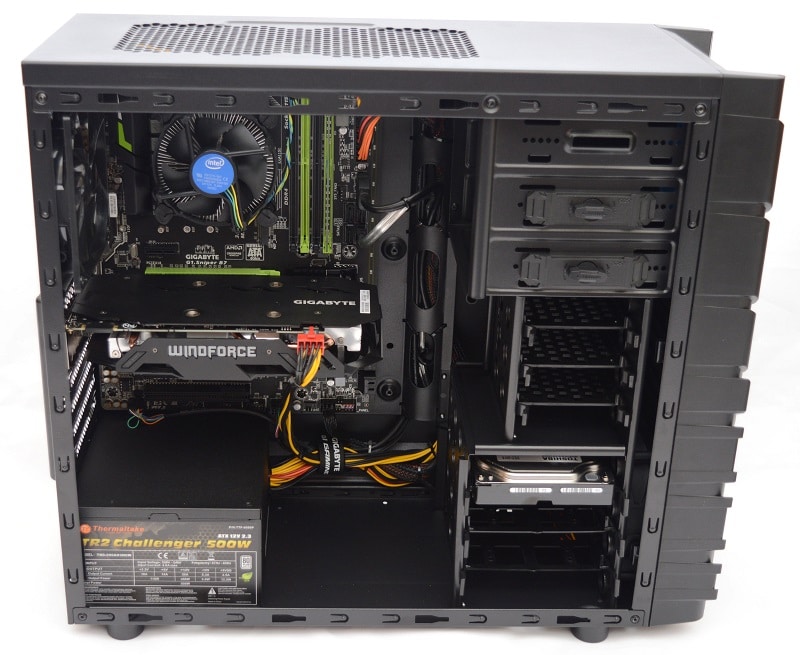 The power supply consists of non-sleeved cables which exemplify the system's budget focus. Here we can see the spectacular cable management using velcro straps to obscure trailing cables within the case's narrow frame.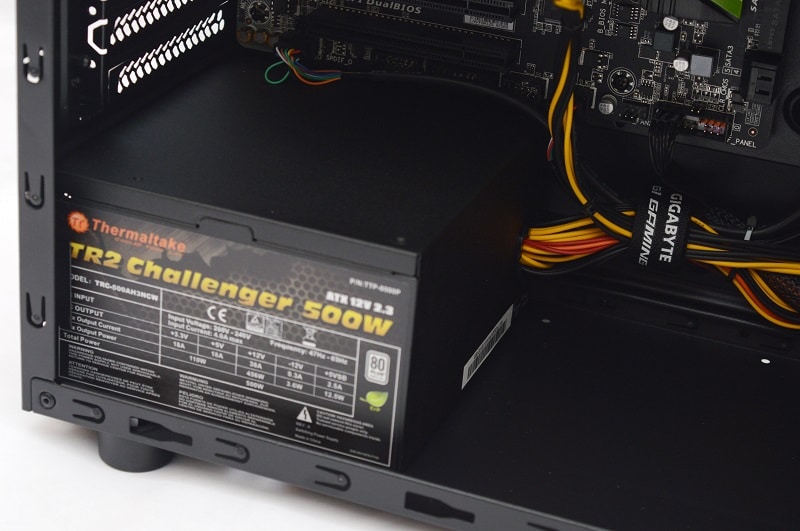 Next up is the mechanical hard drive which slots into place using a strong mount and doesn't vibrate under heavy utilisation.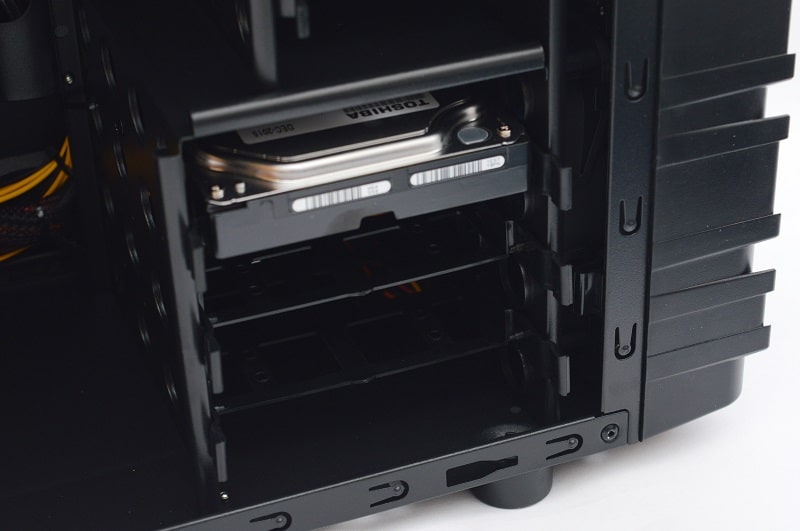 Gladiator Computers decided to use a single 8GB DIMM with an exposed green PCB and ICs. Sadly, this creates a fairly outdated appearance and I would have preferred something a little bit more stylish such as the Kingston HyperX Fury memory. However, the motherboard only supports up to 2133MHz and selecting more visually appealing options would have been wasteful given the inability to use faster speeds to their full potential. On the other hand, I'd recommend moving to two 4GB sticks instead to reap the bandwidth benefits from dual channel memory.
The Intel stock cooler isn't going to win any awards in the visual department, but it's functional and capable of keeping stock frequency Skylake processors relatively cool.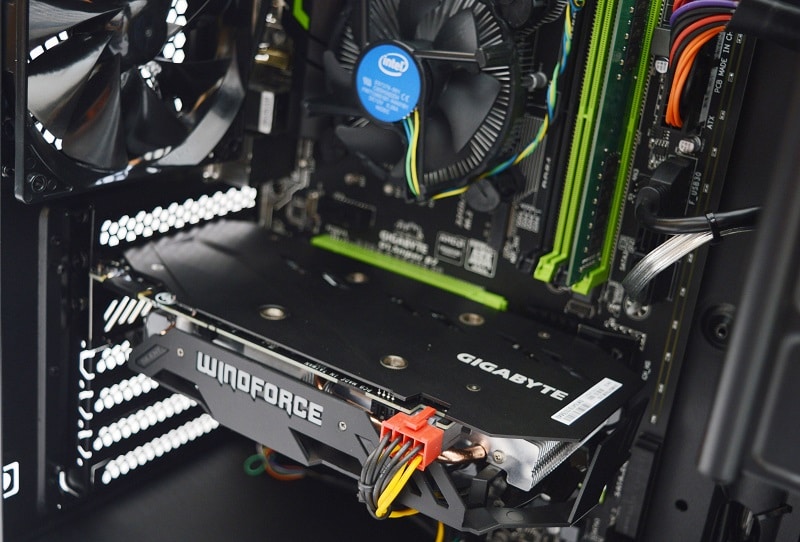 The Gigabyte GTX 950 XTREME GAMING incorporates a striking green logo which you can control using NVIDIA's LED Visualizer in the GeForce Experience software. I'm really fond of the contrast between the blue LED fans and green highlights from the motherboard and GPU.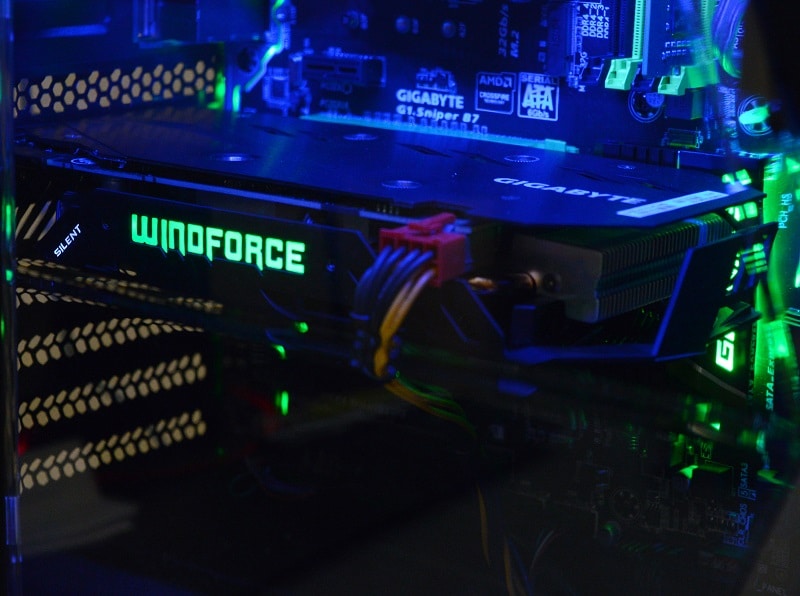 Here we can see the superb cable run to the CPU header which is kept extremely tight with any excess cabling tied together in a proficient manner.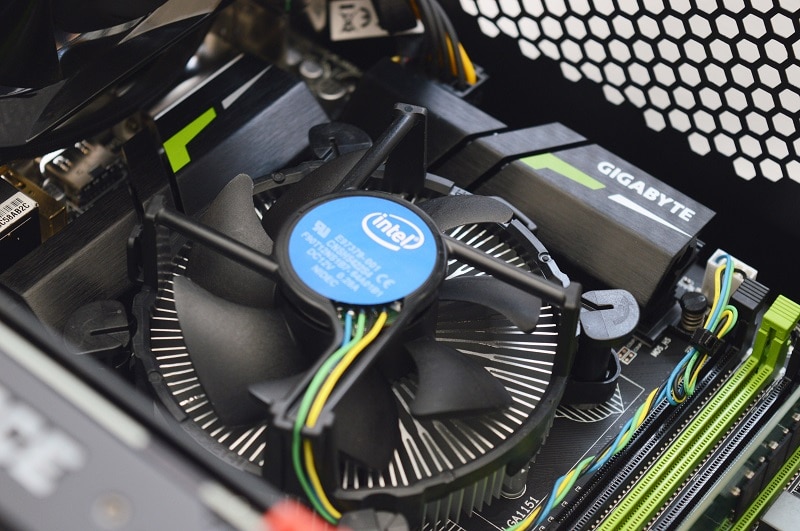 The graphics card's 8-pin PCI-E power connector is neatly routed using multiple zip-ties. This enthuses a premium feel and illustrates the company's careful approach to cable management across all price tiers.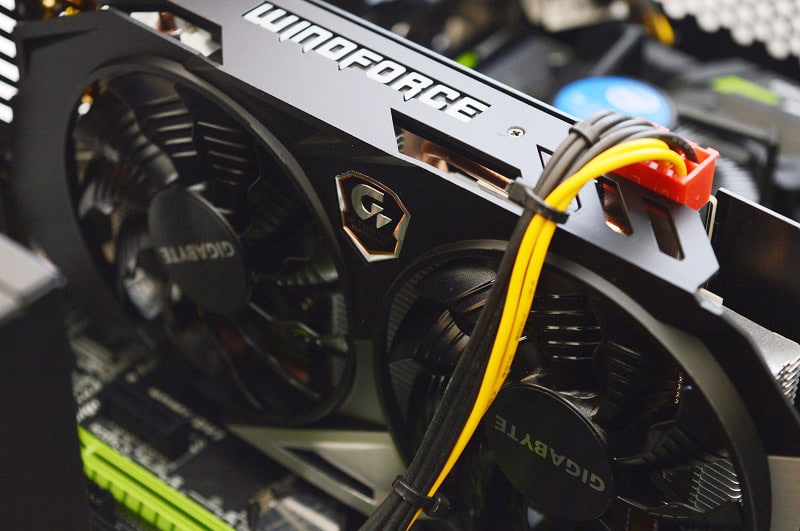 Gladiator Computers are absolute masters when it comes to cable management and they always manage to astound me with their unbelievably clean builds. Despite having to deal with an extremely narrow rear chamber and non-modular power supply, the end result is fantastic. As you can see, the cables are perfectly flush with the case's frame which makes re-attaching the side panel an absolute breeze.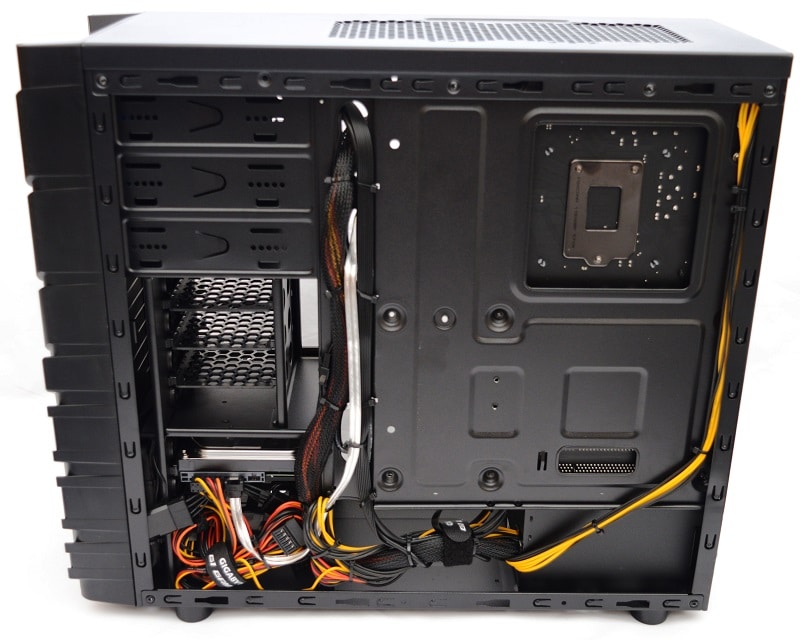 Around the hard drive section, there's a large quantity of excess cables held in place using velcro straps and zip ties. These are positioned within the confines of the case using a logical arrangement.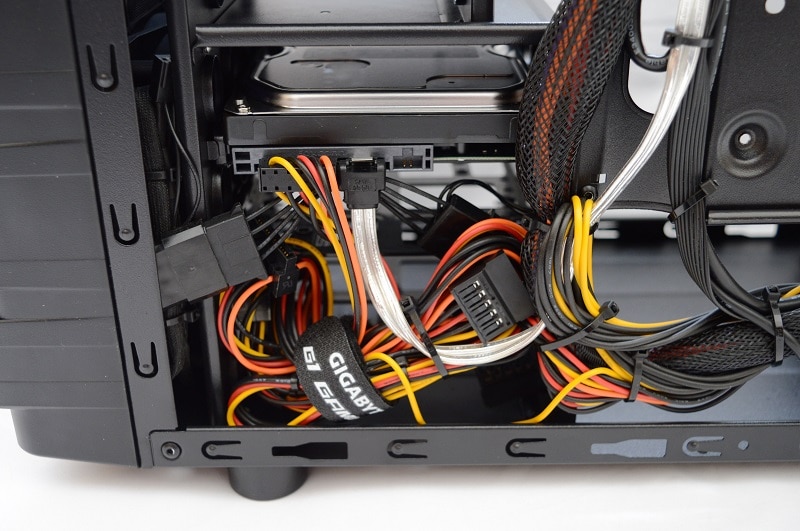 Here we can see the impressive number of zip-ties to properly couple cables together in an optimal position. Notice how there's no loose wires hanging anywhere and each cable has its own specific place.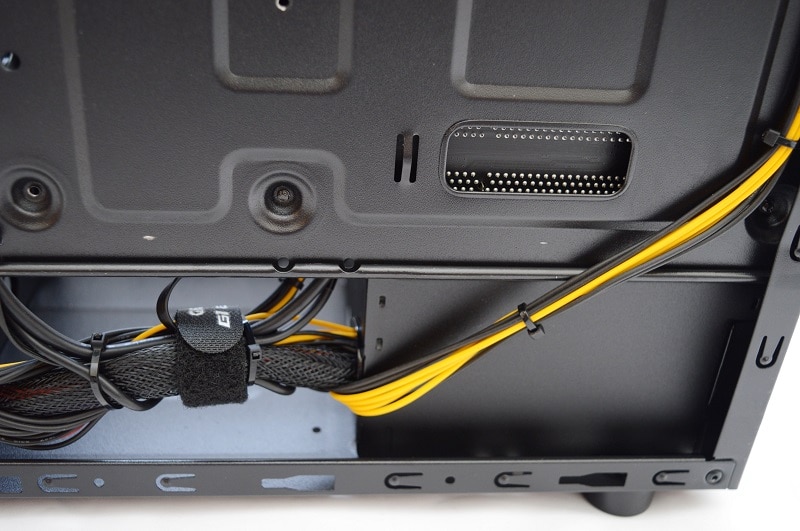 Towards the centre, we can see the 24-pin, SATA cable, USB 3 connector and fan header in close proximity without protruding outwards to achieve a polished appearance.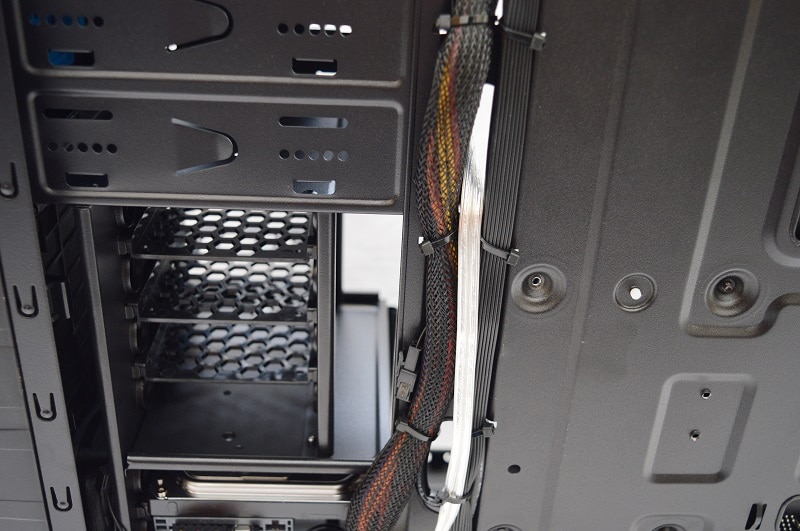 The 8-pin EPS cable feeds through a cable management hole and is held perfectly flush with the case using tight zip tie mounts. This is impressive because Gladiator Computers could have adopted a more haphazard approach and simply relied on the cable cut-out. On another note, the CPU cooler's clips are aligned in the correct manner which illustrates the build wasn't rushed during any stage.