Global Hardware & Software Sales Chart, All Formats 12/14/2013
---
---
---
Peter Donnell / 9 years ago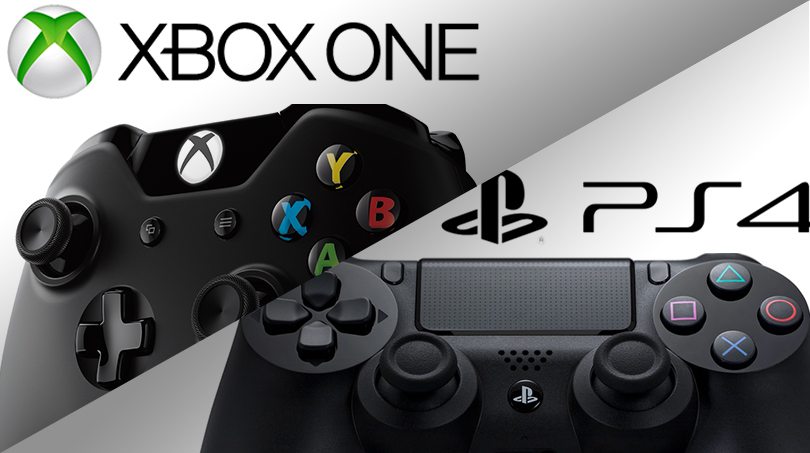 The pre-Christmas sales figures have been counted and while we will not know the full extent of the Christmas rush, or of course the boxing day sales that follow it for another week or so, we can already see that there are some clean trends in the market right now. The PlayStation 4 was ahead by over 600k units, but this gap has been growing ever since and it's safe to say that Sony will have around a 4:3 sales ratio against the Xbox One. While Sony may be ahead in hardware sales, Microsoft are far from losing, selling millions of hardware units in such a short space of time is an incredible achievement and the transition to next-gen consoles has been incredibly quick, Microsoft and Sony are both doing great right now, despite what some internet forums may tell you.
Nintendo are still going steady and while it may look like they're Wii U console is in the lead (technically it is), keep in mind that it has had an extra years head start over its new rivals, which have already sold half of the Wii U's lifetime total in less than a month! Software is a big win for PlayStation again, with Sony fans picking up over 1.3 million more software titles than on Xbox One, obviously there are more PlayStation 4's being sold and this will help, but it also looks like PlayStation customers are picking up more games on average.
The top five games are fairly predictable, with call of duty taking two spots in the charts with Xbox taking the number one spot and PS3 taking the number three spot, and other favourites such as Puzzle & Dragon Z, Pokemon X/Y and Just Dance 2014 show the world that Nintendo still knows how to turn a good profit, despite their new console being little behind the pace in terms of sales.
Gen 8 Hardware Lifetime Totals:
PS4 374,879 (+40%) 2,753,910
XOne 306,436 (+19%) 2,126,782
WiiU 264,627 (+53%) 4,749,539
Gen 8 Software Lifetime Totals:
WiiU 1,403,817 (+42%) 15,983, 418
PS4 1,000,956 (+11%) 6,531,17 2
XOne 818,064 (+34%) 5,203,605
Weekly Software Sales (all formats)
1 – Call of Duty: Ghosts (X360) Activision, Shooter 550,854
2 – Puzzle & Dragons Z (3DS) GungHo, Puzzle 540,821
3 – Call of Duty: Ghosts (PS3) Activision, Shooter 495,843
4 – Pokemon X/Y (3DS) Nintendo, Role-Playing 451,019
5 – Just Dance 2014 (Wii) Ubisoft, Misc 434,064
Did you pick up a new piece of gaming hardware this holiday season? Let us know in the comments section below what you'll be gaming on throughout 2014.
Thank you VGCharts for providing us with this information.