GlobalFoundries Plans Three 7nm Generations
---
---
---
Samuel Wan / 6 years ago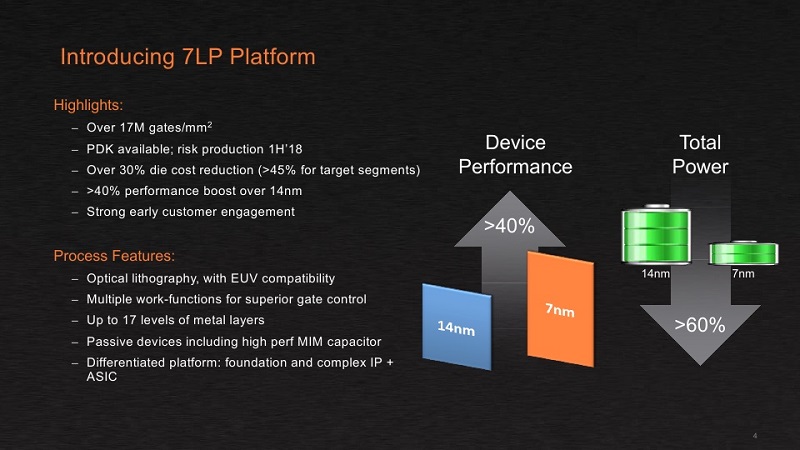 Within the next year, most of the major silicon foundries will hit 10nm or lower. One of the foundries leading the charge is GlobalFoundires in partnership with Samsung and IBM. Building on their announcements last year, the company is detailing their new 7nm process plans. As announced earlier, the foundry is skipping 10nm and going straight to 7nm from 14nm.
Due to the increasing difficulties of moving to new process nodes, each silicon process is lasting longer and longer. For their 7nm processes, GlobalFoundries is planning a total of 3 different nodes. We have the 7nm Gen1, Gen2 and Gen. Gen1 uses DUV (Deep Ultra Violet Light), while Gen2 and Gen3 will combine DUV with EUV (Extreme Ultra Violet Light). All three are under the 7nm LP or (Leading Performance) banner.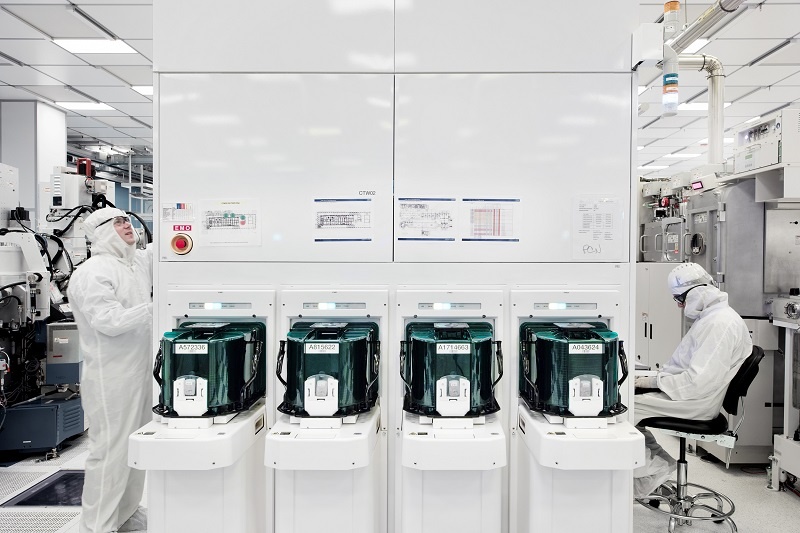 GlobalFoundries Banking on EUV and GAAFETs
Compared to 14nm, even Gen1 7nm is a major improvement. Performance is up by 40% while power is down 60%. An area reduction of 50% should help keep costs down. Due to the more advanced processes, the real world price savings will only be in the area of 25-30%. Gen2 offers fewer improvements, with yields being improved and as a trial production stage of EUV. Gen3 is where more gains come in with improvements in all 3 areas mentioned above.
Due to the remaining issues with EUV, Gen2 7nm won't be available in 2018. That will likely have to wait until 2019 that full throttle production using EUV kicks off. 7nm is expected to be the mainstay for the next 3 years until 2021. That year, GlobalFoundies is planning their 5nm process rollout. In order to make 5nm viable, the foundry is resorting to GAAFETs. This, of course, is dependent on how well EUV turns out. Hopefully, the fabs will be able to keep pushing things forward as we get lower and lower.