GOG Announces The GOG Wallet
---
---
---
John Williamson / 7 years ago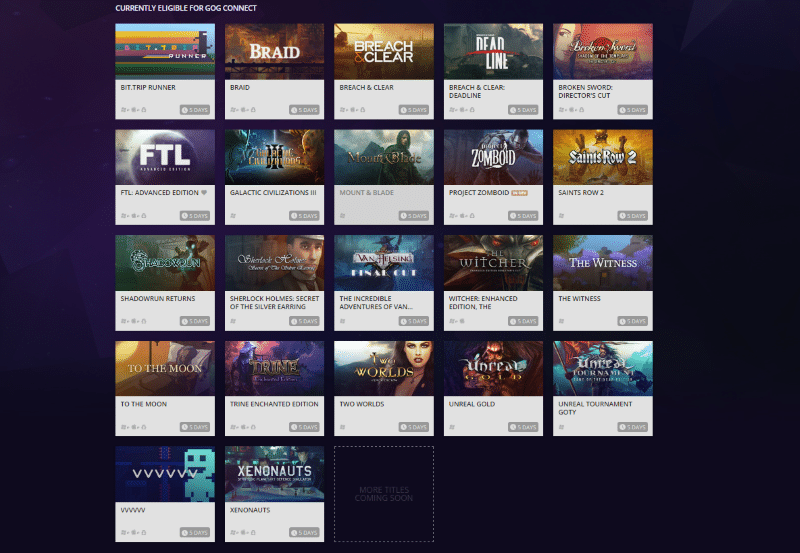 Even though Steam's audience continues to increase at a rapid pace, it's still a form of DRM and disliked by a section of the PC gaming community. Don't get me wrong, the overwhelming majority love Steam's pricing, community features and new refund policy. However, there are certain users who prefer DRM-free titles or yearn for physical releases. Thankfully, GOG has offered a legitimate alternative for some time and allowed users to access a wide range of games without any connection requirements or other forms of DRM. Saying that, it's struggled to compete with Steam and forge a huge customer base. Despite this, GOG has been evolving and the company recently announced a Wallet system to make transactions easier without bank fees. The announcement reads:
"Today, we're rolling out the GOG Wallet, a highly-requested quality-of-life feature aimed at gamers who frequently face international bank fees, use pre-paid debit cards, or prefer the extra convenience and control over their budget.

The GOG Wallet is designed to be user-friendly and flexible: top-up your Wallet with any amount between 5 USD and 500 USD (or the local equivalent) using any payment method; if you're using a pre-paid card, or you're just a bit short on Wallet funds, you can easily combine GOG Wallet funds with other payment methods during checkout. It's easy, fast, and totally safe.

Additionally, any store credit earned with the Fair Price Package (if a product costs more in your country than in the US, we always make up the difference) will now be automatically added to your GOG Wallet funds. Nobody likes to take time out of their gaming to do math, so we're doing it for you!"
This is fantastic news for consumers who struggle to use their credit/debit card and experience some kind of foreign transaction fees. The ability to send money to another account as a gift is another huge plus and the enhanced flexibility will make GOG a more attractive platform.