GoG Offer Carmageddon TDR 2000 Free For A Limited Time
---
---
---
Mike Sanders / 3 years ago

Carmageddon TDR 2000
The weekend is upon up and there are few better ways to celebrate it than by gaming. It's even better still if you get the game in question is for free!
Well, time to act quickly as Good Old Games (GoG) is giving users the chance to claim a free copy of the classic racing game Carmageddon TDR 2000.
The sequel to the classic and highly controversial Carmageddon, TDR 2000 offered more maps, better graphics and depending on where you lived, reverted back to mowing down people instead of zombies.
The gaming series has a very strong cult following and in relative terms, is a little bit of an enigma. The most recent title in the series, Reincarnation, managed to raise over $3.5 in funding for its creation, but overall, its a franchise that should do well and get regular releases, but it simply doesn't.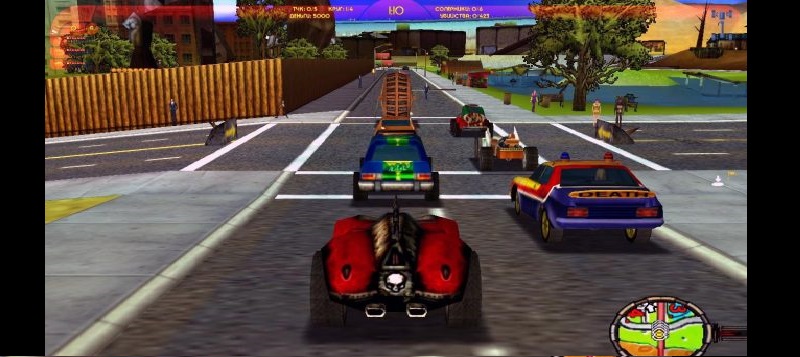 Free game!
For those unfamiliar with the game. Carmageddon TDR 2000 is, in its simplest terms, a racing game. The premise of winning is based on two criteria. Either complete laps and finish in first place or use your car as a battering ram to destroy all of your opponents.
While doing so, play time is increased by mowing down pedestrians or any roaming cattle.
Think GTA meets destruction derby.
The pedestrian matter, in particular, is what caused controversy over the original release. In the UK and in various other countries around the world, to pass respective rating boards the people had to be turned into zombies.
Although very dated by modern standards, this under-rated and under-appreciated sequel is available for free. You can claim your copy by clicking this link.
Act quickly though, the promotion will end on the 20th of January.
What do you think? A fan of Carmageddon? Planning on claiming your copy? – Let us know in the comments!