Escape From Monkey Island Is Available On GoG
---
---
---
Mike Sanders / 5 years ago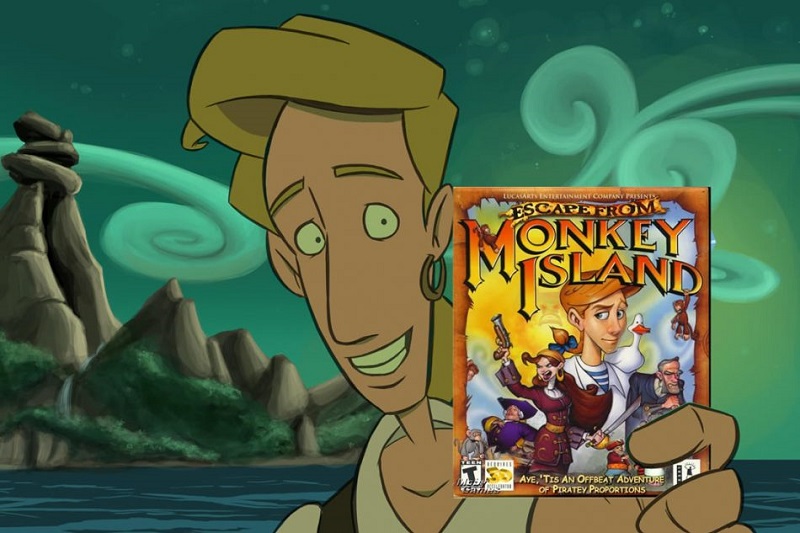 Escape From Monkey Island Is Available To Buy From GoG
Monkey Island is, without doubt, one of the most beloved classic franchises out there. From 1-4 I have played and completed them all and find very little to fault. Admittedly, I'm not a fan of the largely awful TellTale adaptation, but that's another story for another day.
The story follows our protagonist, Guybrush Threepwood (mighty pirate), on his adventures to first become and pirate and then, unconvincingly, try and keep the job. With the original games being easily accessible though, through various sources, the 4th (referred to as the black sheep) has been frustratingly amiss.
Well, good news fans! Monkey Island 4 is officially released on Good Old Games, and better still, it costs only a little over £7!
Monkey Island 4 – The Marmite Game Of the Franchise
Some like Monkey Island 4, some hate it. Why? Well, it was a game that fell into that awkward period in the late 90's where 3D graphics were first starting to infect adventure games. The short answer is that when 3D became the thing, many developers didn't know what to do. Hence, we got a lot of clunky releases from otherwise excellent developers/franchises.
A few examples of this would be Grim Fandango, Broken Sword 3 and Monkey Island 4. In terms of a game though, I actually really like it. The basic idea is that Le Chuck is back, but we also have a new villain in an Australian who is the best as insult sword fighting. Not because he is good at it, but because no one can understand what he means.
Should I Buy It?
If you're a fan of classic adventure games, yes. As above, in terms of smoothness of controls, it is a little clunky. You do have to remember though that this was developed at a time where they were still figuring it out. Be warned though, this game does require a 3D accelerator! (If you don't know what that means, be grateful).
The game can be purchased from the GoG store in the link here!
What do you think? Which is your favourite Monkey Island game? – Let us know in the comments!