Gold Nintendo Wii Made for Queen Elizabeth II Goes on Sale!
---
---
---
Mike Sanders / 1 year ago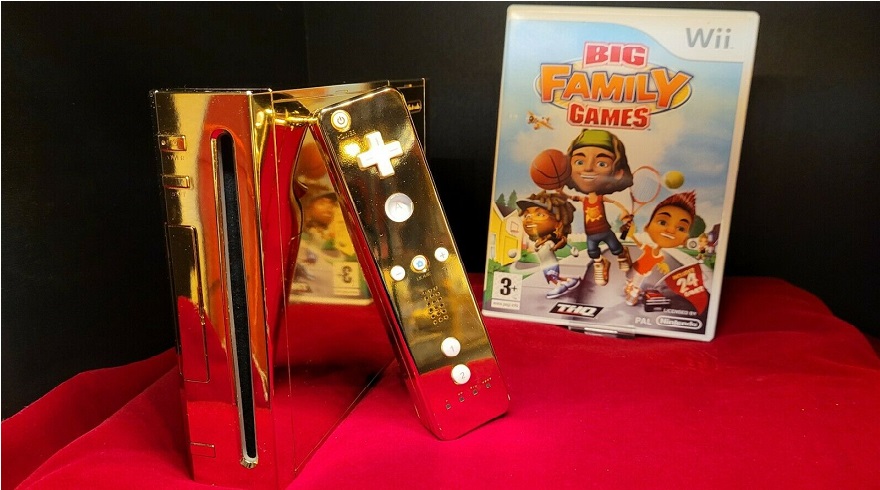 I daresay that some of you reading this might have purchased some form of an exceptionally exclusive piece of hardware, or perhaps some kind of limited-edition gaming peripheral. Did you ever own a gold Nintendo Wii, though? Well, if the answer is no (and I suspect it probably is), then rejoice because a 24K Gold Nintendo Wii has just gone up for sale and, in terms of who it was designed for, it certainly comes with something far more fancy attached to it than just the aesthetics!
Gold Nintendo Wii
THQ originally commissioned the console to coincide with the release of their (presumably totally underwhelming) 'Big Family Games'. However, with it featuring 24K gold plating in what is perhaps the most interesting side note of all time, this was created as a gift to Queen Elizabeth II.
While she never actually received it (somehow, I can't picture the Queen trying to perfect her swing on Wii Golf), it somehow eventually ended up in the hands of Donny Fillerup, who has now decided to try his luck by selling it on eBay!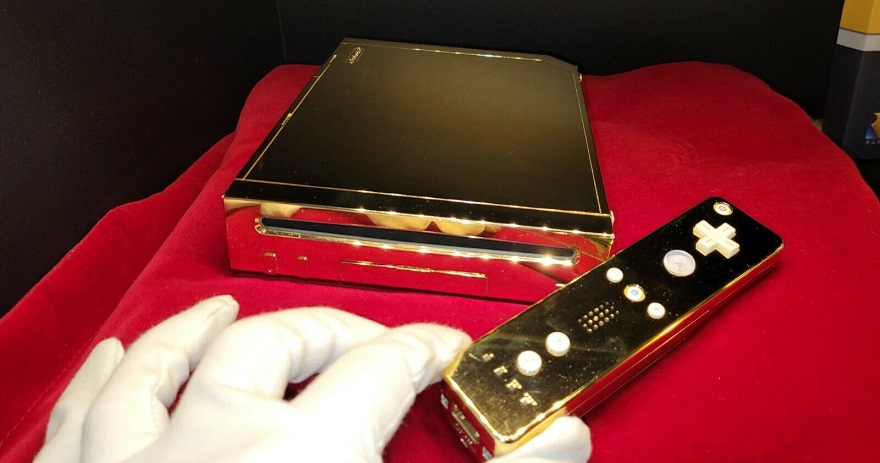 Place Your Bids!
So, in terms of truly unique gaming hardware, this Gold Nintendo Wii is certainly up there. Before you rush off to place your bid, however, we should note a minor caveat. Namely, that the owner is asking $300,000 for it. A price which I suspect is a bit more vertical than a regular old white one probably sat in your cupboard.
However, if you do want to check it out, you can visit the official auction website via the link here!
What do you think? – Let us know in the comments!