GoldenEye: Source 5.0 is Here and It's Amazing!
---
---
---
Alexander Neil / 5 years ago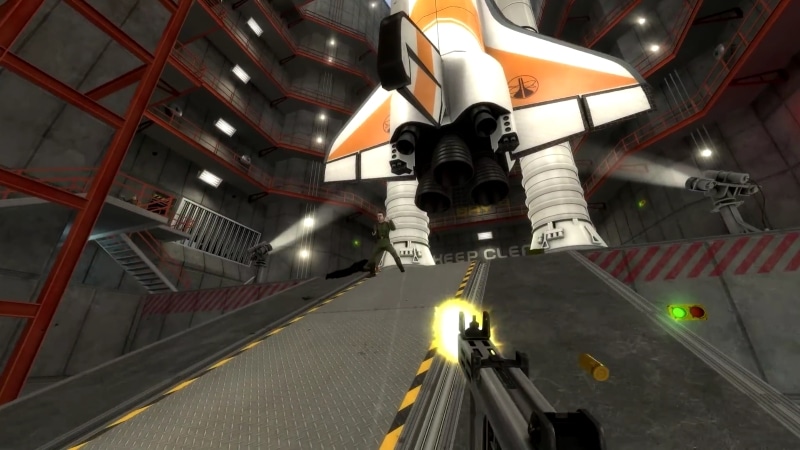 When it comes to classic first-person shooters, there's one game that always come to mind, Goldeneye 007 for the Nintendo 64, which changed the genre forever and stands out as a great game adaptation of a movie. Over the years, as more and more FPS games have come around, fans have continued to pay tribute to Goldeneye, ranging from an Unreal Engine 4 experience to even a retro throwback mod for the original DOOM. One group of fans have continued to occasionally release versions of their Goldeneye: Source remake over the years, after 3 years without updates, the game has received a complete overhaul and is finally ready to download and play for free.
What sets Goldeneye: Source apart from other fan projects is that it is actually a complete game and despite the 2010 reboot of the game for the Wii, PS3 and Xbox 360, remains faithful to the game that so many love. Included in this amazing multiplayer package are 25 maps, 10 game modes and all of the 28 weapons that were featured in the N64 original, making it the definitive way to shoot it up with (or against) your friends, just like you did back in 1997.
The game isn't a perfect remake, as it is missing the single player story mode of the original, and according to the game's FAQ, the team simply don't have the resources and developers to recreate it. It's hard to complain, though, with this labour of love being developed completely free and likely being the most faithful version of the shooter for modern fans who may no longer have an N64 to enjoy.
And if you still aren't sure, the game doesn't even include visible crosshairs by default, just like in the original where you had to shoot with faith in the game's aim assist, though the game does have a way to manually aim, I doubt it makes you stand perfectly still to do it!