Who You Gonna Call… Kirsten Wiig?
---
---
---
Rikki Wright / 8 years ago
That's right Ghostbusters fans, the new reboot is to bring girl power to the iconic film series; in the form of the Bridemaids stars Kirsten Wiig and Melissa McCarthy. The other two roles are b-lined for Kate McKinnon and Leslie Jones, both very good comedians; appearing on Saturday Night Live numerous times.
Now lets all reminisce of when we first saw the Ghost Busters quartet appear back in the 80's, the very cheesey animation instantly wowing us and Slimer being our adolescent version of Casper. Who else used to run around with vacuum cleaners on their backs; terrorising the family pets? no, just me?
Paul Feig has worked with Wiig and McCarthy in the past in Bridesmaids and The Heat, bringing out the best in these actresses. He was the driving force behind getting this all female cast onboard. He posted this image on this Twiter earlier today: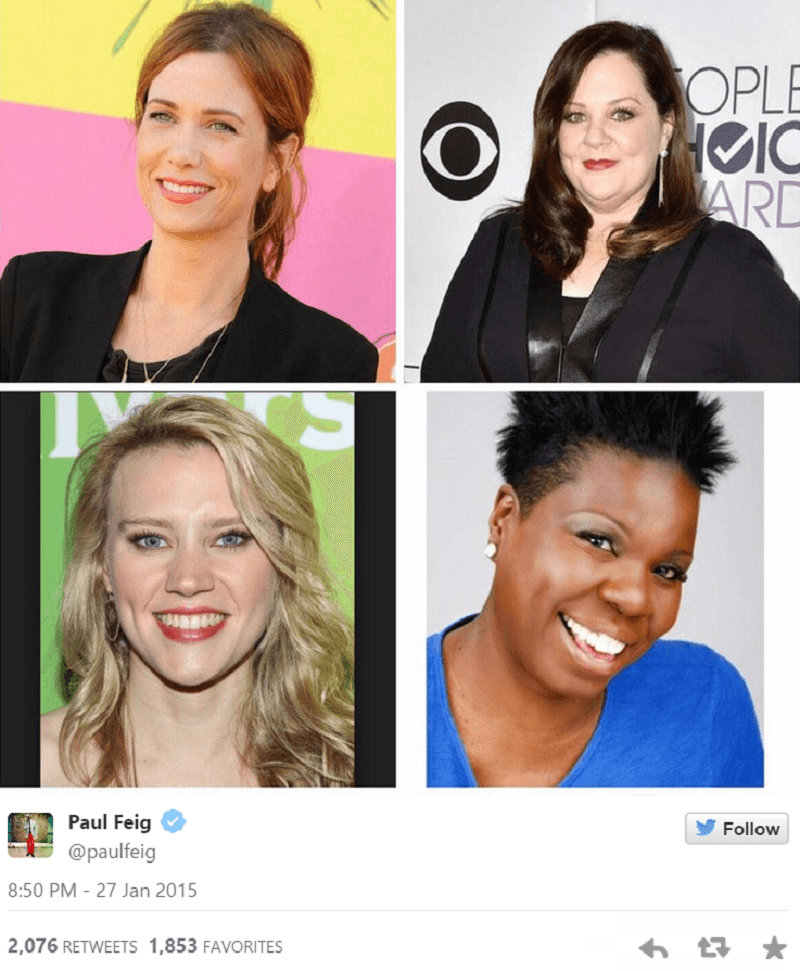 I loved the originals, let's hope Paul can make this a great reboot, possibly reboots, using these great actresses; giving the classic a good boost with 21st century graphics.
Thanks to Moviepilot with supplying us with this information.