Goodbye Catalyst Control Center – Hello Crimson!
---
---
---
Rikki Wright / 7 years ago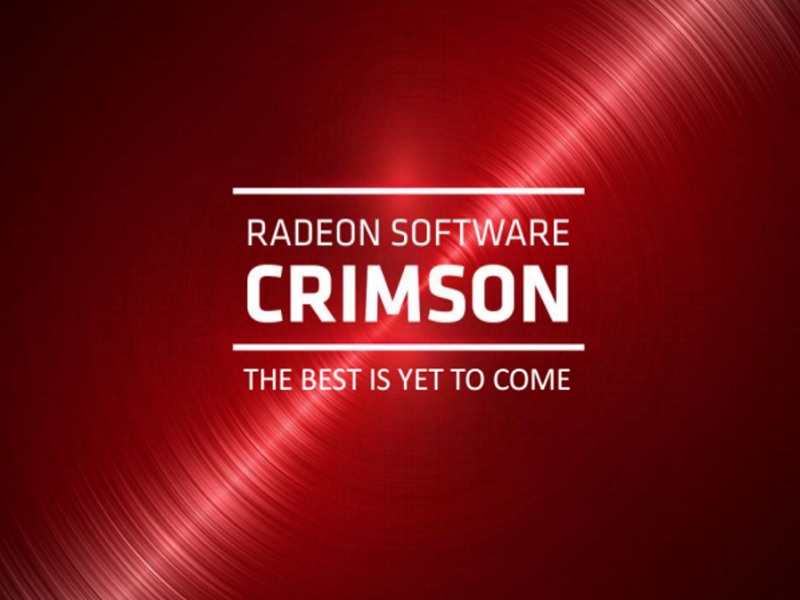 So a few weeks ago we all heard the news that AMD has split up its Processor and Graphics divisions. Well, today we have the official word from AMD regarding the newly branded Radeon Technologies Group.
Something that AMD has previously struggled with in the graphics market is the software and drivers. While they worked, a lot of users experienced problems and that put a bad taste in a large portion of the enthusiast community. This new rebrand hopes to change things with the discontinuation of the Catalyst software and introduction of Radeon/ FirePro settings.
We will see the first introduction of Radeon settings in the form of Radeon Software Crimson Edition before the end of the year.
We were sent a press presentation to offer us an early look at what to expect from this new venture and Radeon Technologies Group (Radeon TG) want to drive home six key values of Pro Graphics, Gaming, VR/ AR, Immersive, Performance and Efficiency. Generally people would laugh at the efficiency part, but Fiji has certainly changed the minds of a lot of people.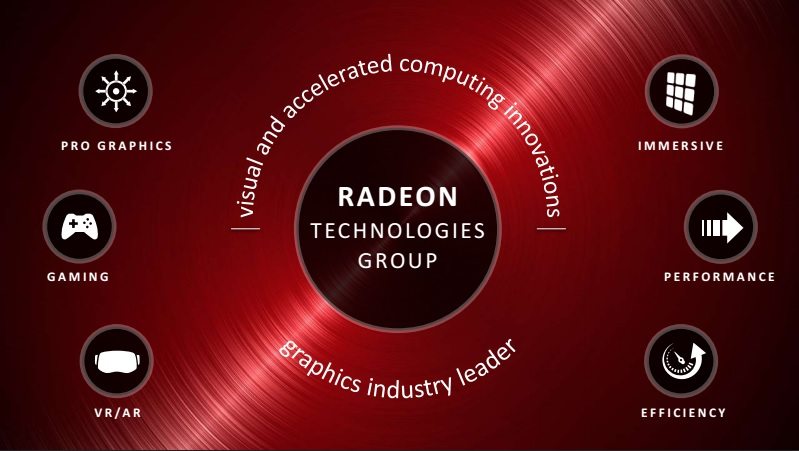 We were shown the evolution of Catalyst Control Center (CCC), with the three most notable interface changes.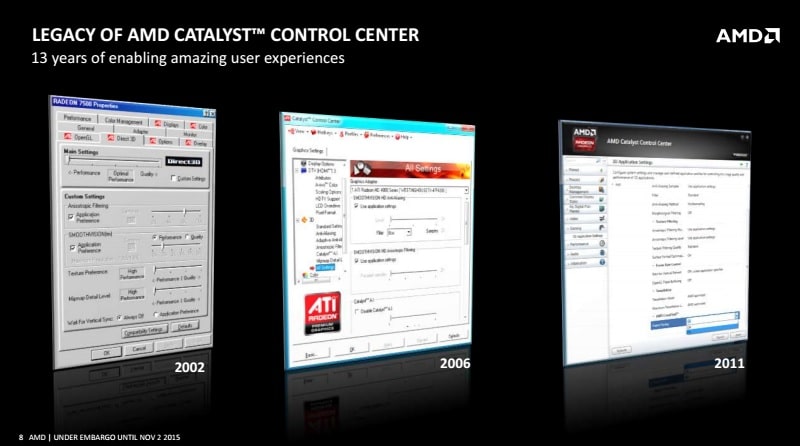 For those that are interested, here is how AMD will be naming the ongoing updates.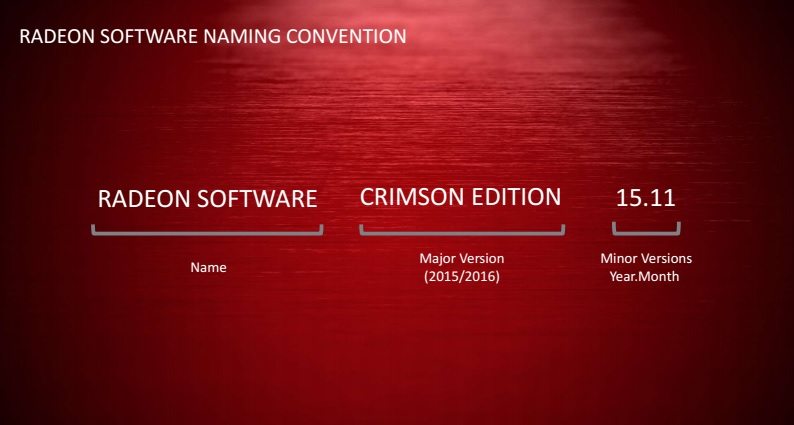 If this is the final consumer edition, I am very impressed by how far and different the design and layout is to the current CCC. Fewer visible menus makes the software much cleaner to look at.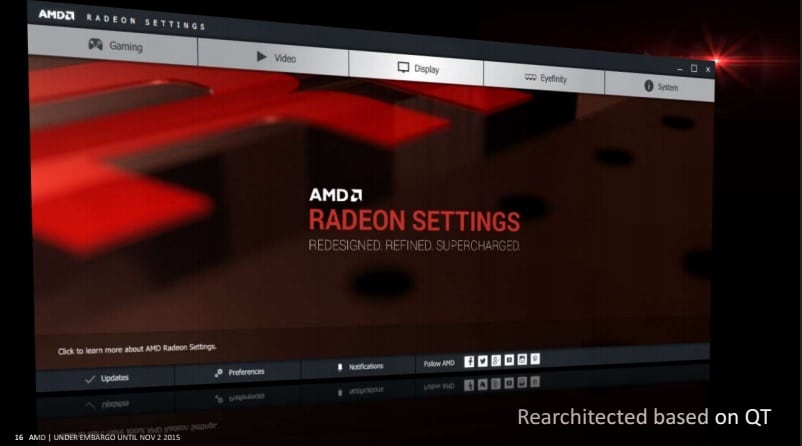 The layout is more intuitive than the previous CCC iteration and a step in the social media world with quick links and easy location of games and other settings.
Built into this software is a game optimiser, which will search your computer for games and tell you your settings and the best settings for your system.
Here we see Overdrive, a staple part of CCC. This version looks a lot cleaner and similar to the 3rd party applications such as MSI AfterBurner and ASUS GPU Tweak.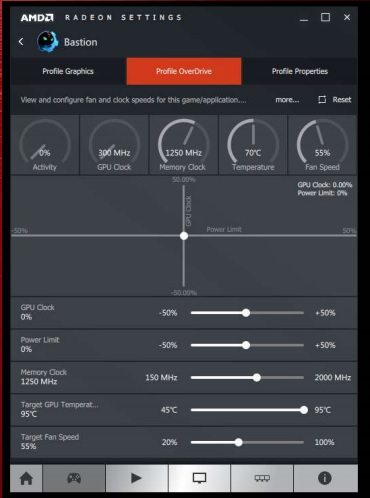 Bundled in with this software, AMD has included preset video settings and display configurations. This makes things simpler to get the perfect viewing experience for that family film, but the best gaming experience on those dual R9 Fury Xs.
AMD Eyefinity sticks around for the upgrade, but the process has been planned to be simplified compared to the current method on CCC.
Like most software from manufacturers, you can now analyse your computer hardware and software within this to make it simpler for identifying your components for any possible troubleshooting.
Along with the press information pack, we were sent a short video outlining the key features and objectives set out for the new Radeon Software.
Personally I like how this is going, a change to the software really brings AMD up-to-date with the competition, but something I want to see is more regular driver updates and even WHQL certified updates to go along with this snazzy overhaul.
This is still an early preview and things might change by the time it gets released to the public, so we will keep you updated with anything AMD provides us with.