Google Adds '15 Minute' History Delete to iOS Browser
---
---
---
Mike Sanders / 2 years ago
I daresay that there are more than a few reading this who occasionally (or perhaps often) think it's probably a good idea to give their browsing history a bit of a purge. This can, however, often be more than a little annoying if you only really need to 'cover up' your recent activity. Well, if this is a constant bug bearer for you, then we have some excellent news, following a new update that is currently being rolled out to the Google iOS app, users will now have the option to delete just the last 15 minutes of their search history.
Google iOS Update Brings 'Short Term' History Delete
Now, why would this new function be useful? Well, yes, there are two elephants in the room here and we're going to get them both out of the way rather quickly. Firstly, there are various activities one might conduct on the internet that, although some might argue that they give you hairy palms or may cause blindness, can usually be concluded within 15 minutes. The other obvious answer is that you're perhaps looking at a 'meet and greet' website that you'd rather keep secret from your significant other.
I mean, beyond that, there is, of course, a lot of other things that could make this useful. Perhaps you've bought a gift for a friend or family and don't want them virtually peaking as to what it might be. I have to admit though, beyond the more salacious theories, I can't honestly find much else this would be really useful for.
Not for me, at least. In fact, I think I'd rather admit to watching pornography than owning an iOS device.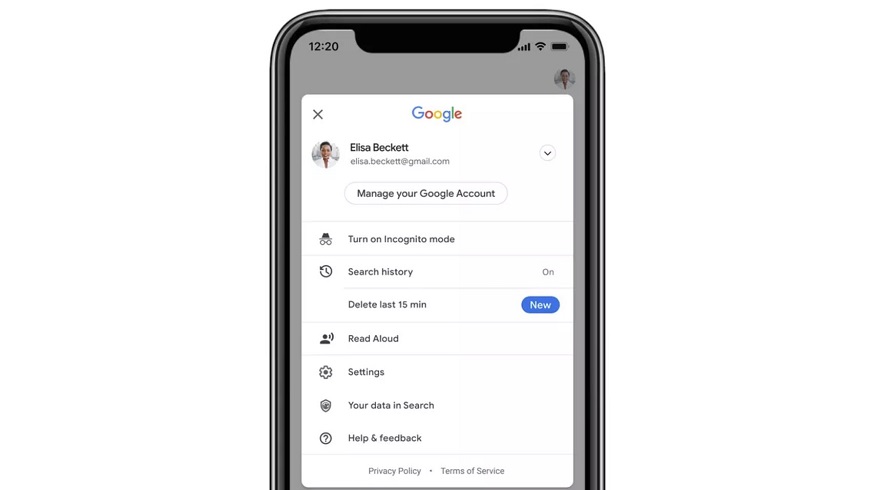 iOS Yes – Android No!
The only mildly bizarre aspect of this news is that while it is currently being rolled out on the iOS-based app, so far Google has not yet brought to their Android counterpart and, following a report via TechSpot, it doesn't seem likely that this will come until much later in the year. – If you do, however, have the Google app installed on your iOS device, all you need to use this 'function' once the update has rolled onto your iPhone is simply sign in to your account and, from there, you'll neatly see the option available for a very quick and discrete press of the finger.
What do you think? – Let us know in the comments!