Google Now Allows You To Download All Of Your Data
---
---
---
Ryan Simmons / 6 years ago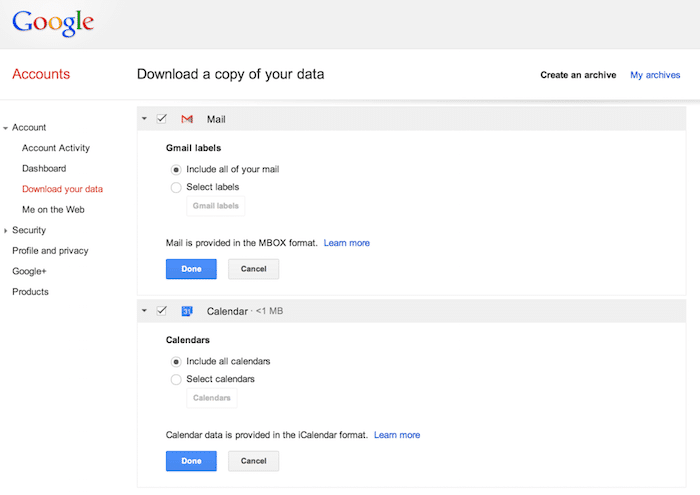 Google has started offering users access to an easy export service that allows them to download all the data from their Google Accounts.
In a blog post, Google has outlined the new service, detailing that you'll be able to download "a single archive file for multiple products with a copy of your Gmail, Calendar, Google+, YouTube, Drive, and other Google data". 
You can literally get a copy of everything, including your calendars and soon, Gmail. The ability to download Gmail data is coming over the next month.
Facebook offers a similar service, allowing users to extract all of their data in one handy file for personal archiving.
Source: readwrite