Google Announces Partnership with Twitter for Mobile Search
---
---
---
Cernescu Andrei / 6 years ago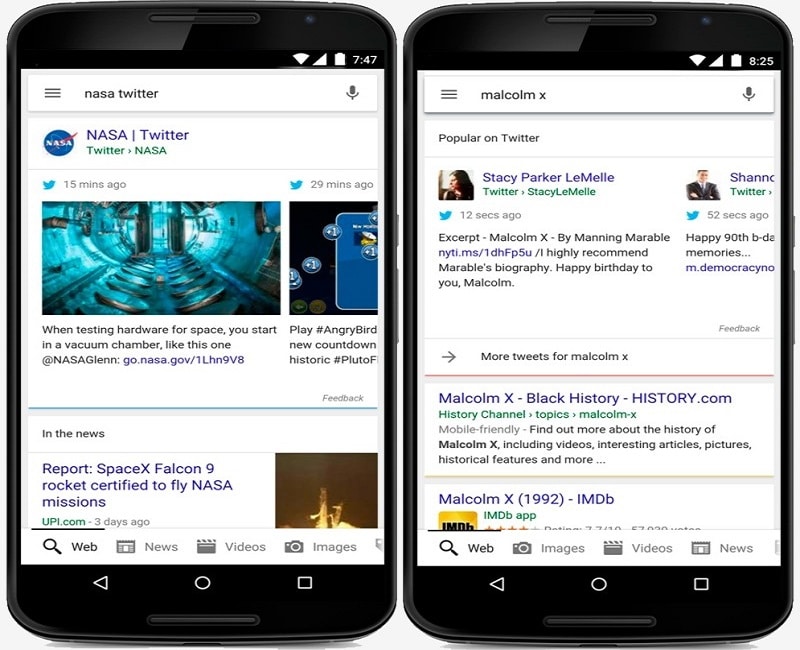 It's no big secret that Twitter is one of the most popular platforms in terms of delivering fresh, as-it-happens news and highlights. That's probably why Google decided to collaborate with it, at least as far as mobile search results are concerned. Not too long ago, Google officially announced its partnership with Twitter, which means that you'll soon be able to search for Twitter accounts, hashtags and tweets using Google Search instead of opening up your Twitter app. This does sound like good news for the average Twitter user, and it's even greater news for Twitter itself, as its reach will soon grow by a considerable amount.
It's also true that Twitter is currently operating at a loss, but despite this, it reported that it has 302 million monthly active users. Hopefully, the partnership with Google will result in even higher numbers and more revenue. The process of implementing tweets into mobile search results will be rolled out gradually. It will first be used on mobile browsers and as part of the Google app for iOS and Android. With time, it will probably make its way to desktops as well.
Do you think that this collaboration will affect your search results in a positive or in negative way?
Thank you Techspot for providing us with this information.