Google Is Building Its Chrome OS Into Windows 8
---
---
---
Ryan Martin / 10 years ago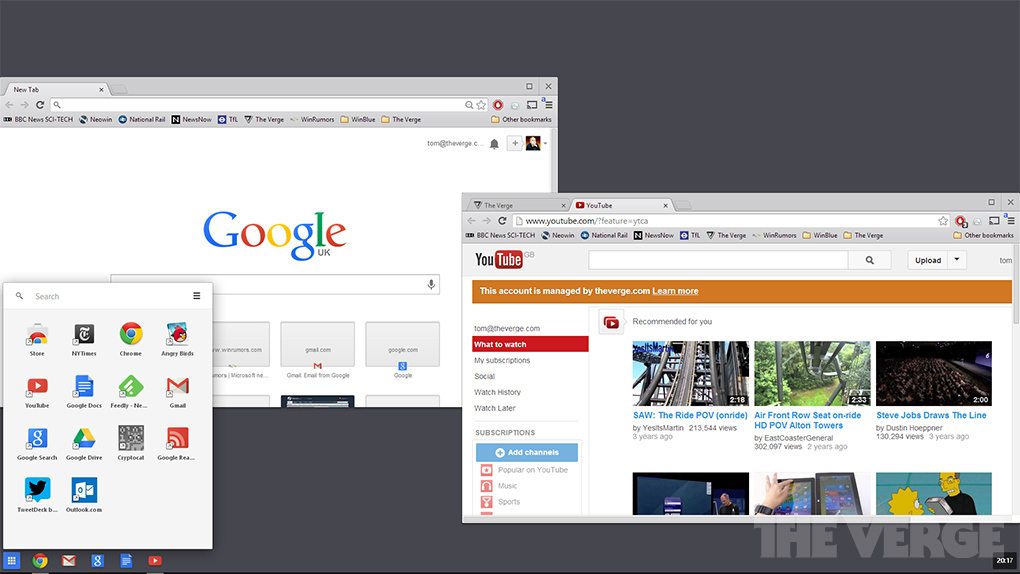 The Verge reports that Google is building the Chrome OS into the Windows 8 "Metro-style" mode. Google has recently been updating its Chrome browser to run Chrome Apps outside the browser and extend the reach of the program in the desktop environment. Now Google is going one step further and running Chrome OS on the Windows 8 OS through the Metro Style interface. The latest update ensures that the UI and functionality is made identical to the Chrome OS. At the bottom the Windows navigation is replaced by a shelf containing Chrome, Gmail, Google, Google  Docs and YouTube.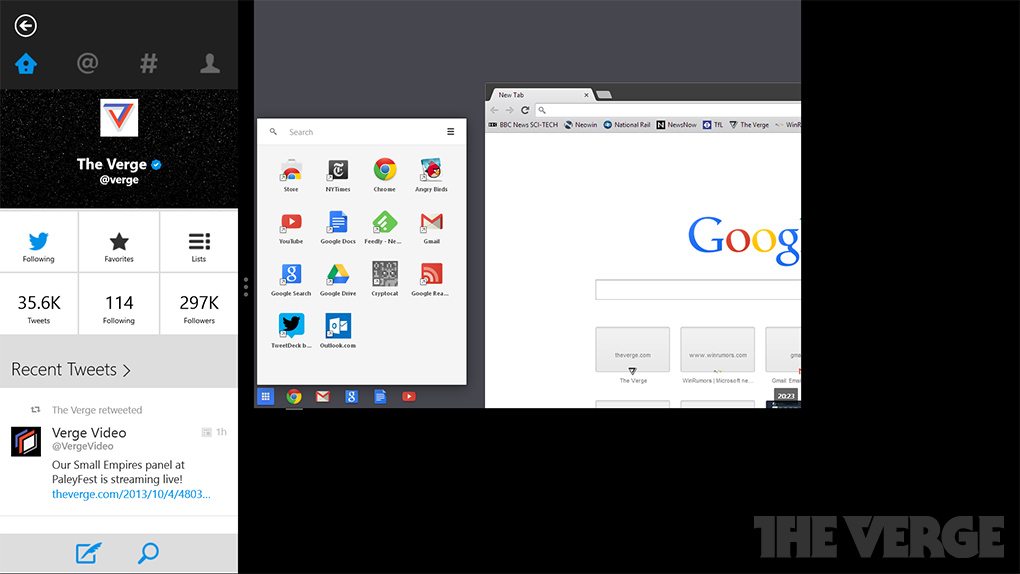 Like in Chrome OS you can create multiple browser Windows and arrange them using snap to the left or right of the display or full screen modes. There's also an app launcher button at the bottom left next to the Chrome launch shortcut.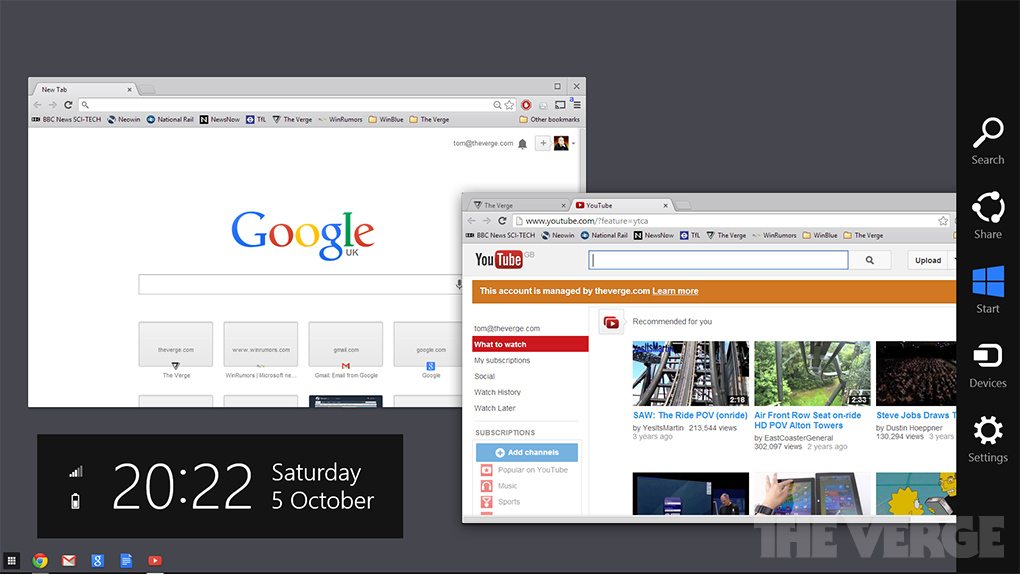 While the Chrome browser still acts as a Windows 8 application it takes advantage of a special mode Microsoft enabled for Web browsers that allows them to launch in the Metro style environment providing they're set as a default application. Google is able to do this in Windows 8 because of features put in place by Microsoft but those same features do not exist to permit the Chrome OS overlay in Windows RT. Google's Chrome OS overlay won't be coming to Windows 8 for a while as it's still in its very early stages but when it does come out it will no doubt be part of a wider push by Google to gain traction in the desktop environment. Whether it does that by standalone Chrome OS PCs, or Windows PCs running a Chrome OS overlay, Google doesn't care – either way it is gaining traction.
Images courtesy of The Verge