Google is Forced to Censor Negative Information through 'Right to be Forgotten'
---
---
---
Gabriel Roşu / 9 years ago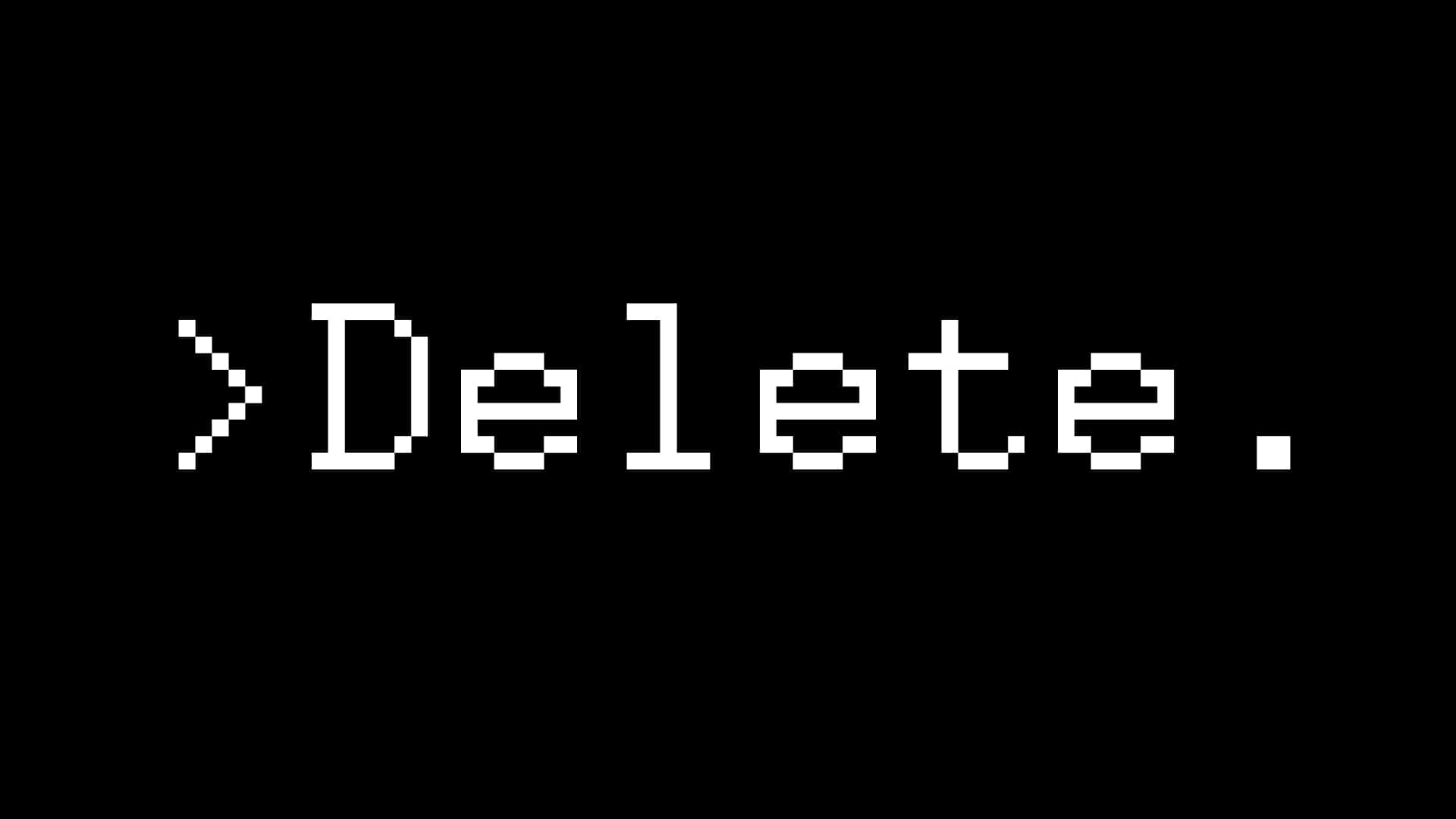 The law given by the European Union, forcing Google to remove links to information people wish to no longer have available on the Internet, is apparently working like a charm. It is so perfect that even criminals, higher-ups and even ordinary people can remove negative information about them, having corrupt politicians, pedophiles, murderers and others come out with a clean sheet.
One such example is a link to a BBC article about Stan O'Neal, former CEO of Merrill Lynch, who led the bank in mid 2000, a time when the mortgage crisis was at its peak. When it finally hit, Merrill suffered huge losses, having the bank sold to Bank of America. O'Neal lost his job as a result, having him exit the banking market with an estimated $161.5 million. The article in question has nothing wrongly written, but it does describe O'Neal's incompetence during that period in time, having him selling the company without discussing the sale with the board of directors. And as history will remain history, having it removed will no longer be an example to avoid for young investment bankers.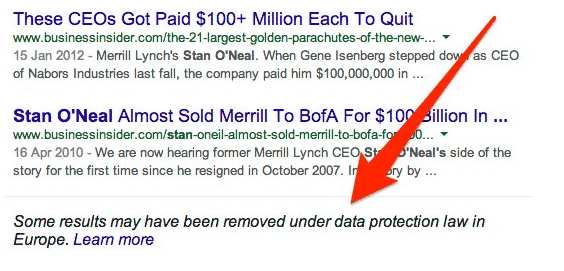 Another notable example is about a former politician who wanted to remove links to a news article regarding his behavior when previously in office. By removing the article, he would have had a clean sheet, securing him a new position to run for. The news article in question is about the politician in question possessing child sexual abuse imagery. Yes, these are people representing nations, having one of the most important functions in a state and also, thanks to the 'Right to be forgotten' law, they can even stay 'clean' now.
Business insider was told by Forget.me, a company filing these types of request to Google, that they are currently filing around 250 requests per day, having the number of request and type of data to be 'covered' displayed below: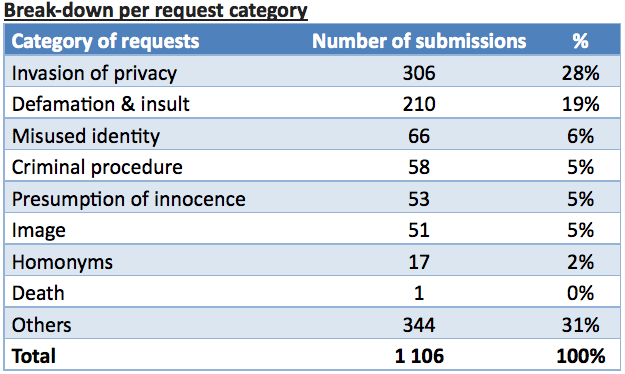 If this is not terrifying enough, then maybe the fact that the entire process is so non-transparent that the consequence for the individual is even worse than what the courts intended is. People who have done grave things in the past and we don't know of just yet may well be our neighbors in the future. The EU law is indeed necessary for some cases, but the extreme cases in which the information could help avoid the same actions in the future, that is not meant to be erased. And yes, this should be terrifying for everyone.
Thank you Business Insider for providing us with this information
Images courtesy of Business Insider