Google Launches Premium Flagship Pixel Phones
---
---
---
Samuel Wan / 7 years ago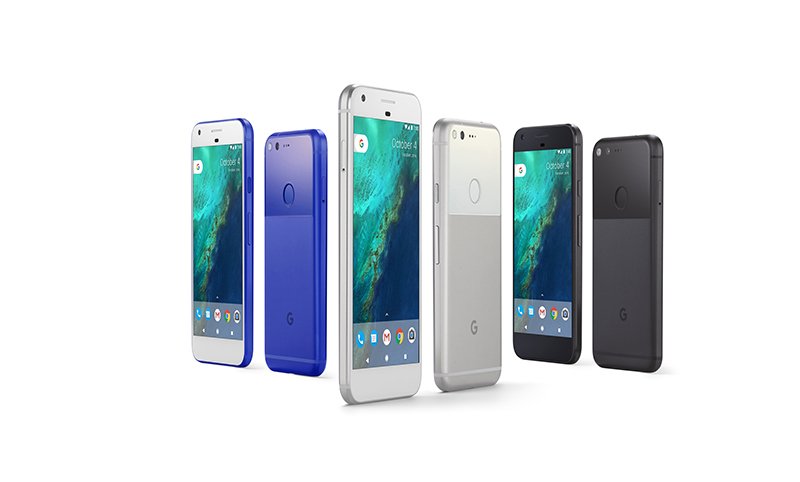 As part of the latest Google event, the company has finally revealed their latest flagship smartphones. Instead of the usual lineup of Nexus branded phones, the company has decided to shake things up with their new Pixel branding. Google is starting things off with the 5-inch Pixel and the 5.5-inch Pixel XL. Unfortunately for budget users, the now premium phones come with a premium price tag.
With pre-orders now open, a Pixel will set you back $649 while the larger Pixel XL will cost $769. This, of course, is the base 32GB model and jumping to 128Gb will add $100 for both devices. Google is also offering an interesting financing option for those who don't want to pay the large sum up front. Other than the size, both devices are the same, available in"quite black," "very silver," and a limited-edition "really blue."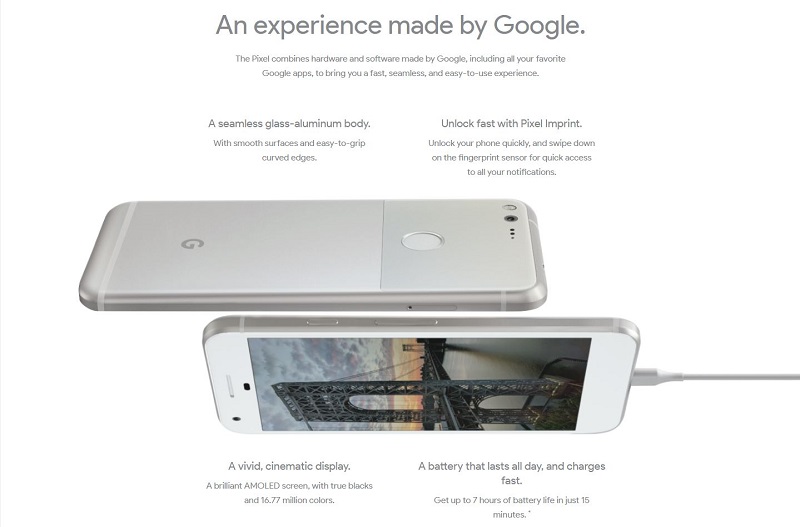 In terms of specifications, the phones are pretty standard flagships for 2016. Designed by Google but built by HTC, the phones feature an aluminum build with a glass window on the back. The design is eerily similar to the iPhone and the distinctive Nexus camera bump has also been eliminated. The rear camera is 12.3MP and manages to score 89 in DxOMark, the highest yet for a smartphone. The back window also plays host to a fingerprint reader. The front camera is a more restrained 8MP.
In terms of internal specifications, the Pixel has a 5-inch, 1920×1080 AMOLED display, and a 2770mAh battery, while the Pixel XL has a 5.5-inch 2560×1440 AMOLED display and a 3450mAh battery. We also getting the new Snapdragon 821 SoC but it has been downclocked to Snapdragon 820 speeds, as well as 4GB of ram. USB Type-C is used as expected and combined with Qualcomm's Quick Charge 3.0, Google is claiming 7 hours of battery in 15minustes of charging. If we extrapolate from Qualcomm's data, I expect the Pixel will charge about 50-60% in those 15 minutes. Qualcomm promises 80% charge in 35 minutes so it appears Google using the large size of the battery and a short time frame to show off Quick Charge.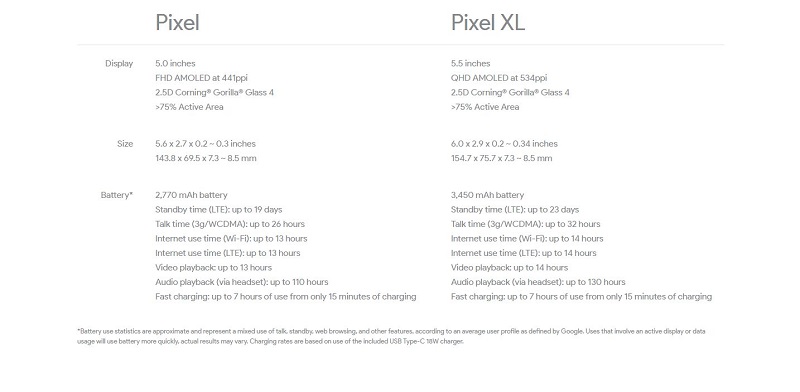 Lastly, we have the software which is the new Android 7.1 Nougat. Just like Nexus phones, we can expect timely updates and security patches direct from Google. Interestingly, Google has also bundled in a custom launcher which uses circular icons and a special app drawer and the exclusive Google Assistant, an improved version of Google Voice.
Overall, it looks like Google has made a stellar device. The big question is will it have the clout to go against the much more marketed Samsung Galaxy and Apple iPhones. What do you think of the Pixel phones?