Google Nest Wi-Fi AC2200 Dual Band Router Access/Mesh Point
---
---
---
Ben Jones / 3 weeks ago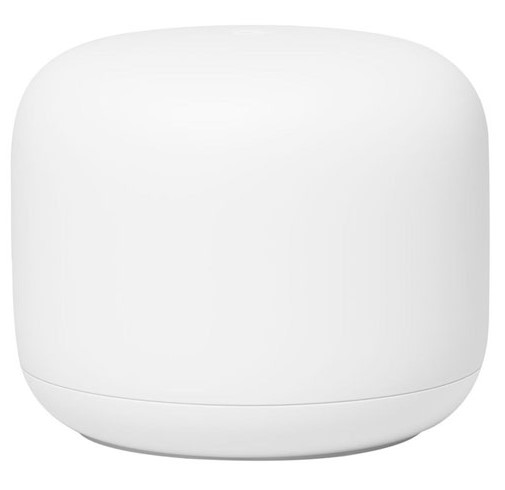 Strong Home WiFi Network
The Google Nest WiFi Router is perfect for busy households – you'll always have great internet on every phone, tablet and console. Google Mesh Router is additional to your ISP's router to expand your coverage. Just one Nest router can handle up to 200 connected devices, but super-charge your WiFi and make sure it reaches every part of your house, you can add on Google Nest WiFi points (LN132299) and get upto 300sq/m coverage (sold seperately).
Nest Wifi Router
Nest Wi-Fi blankets your whole home with reliable coverage. It works behind the scenes to help keep your Wi-Fi fast and buffering at bay.
This Router can also be used/configured to be used as an additional WiFi Mesh Point
Traditional, Single Router
A traditional single router has relatively limited coverage. It becomes spotty the farther away you are. Extenders can add a bit more range, but degrade performance.
Nest Wifi
Nest Wifi is a scalable system that gives both whole-home coverage and a consistently strong signal.
Security That's A Step Ahead
Automatic updates and an advanced security chip in the Nest Wifi router help your network stay safe.
Being Part of your Home Means Respecting your Privacy
When it comes to privacy, you know what's right for you and your family.
More Points to Expand
Add more points if you need more coverage and help around the house.
Features

• Provides up to 120 square metres of fast, reliable Wi-Fi coverage.
• Add a WiFi point (LN132299) and with the Router get upto 300sq/m Wi-Fi coverage.
• This Router can also be used as a WiFi Point
• Check network speeds from your smartphone.
• Ensures the Wi-Fi around the home remains fast.
• Automatic updates.
• Parental permissions let you set schedules to manage screen time & pause Wi-Fi to specific devices.
• Guest Network capability
• Designed with the home and small office in mind
• Easy to set up & works with Windoes/MAC/iOS/Android.
Now £79.99

eTeknix use affiliate links, which means we may earn commission from our links.