Google Offers Free Week Credit for YouTube TV Outage
---
---
---
Ron Perillo / 4 years ago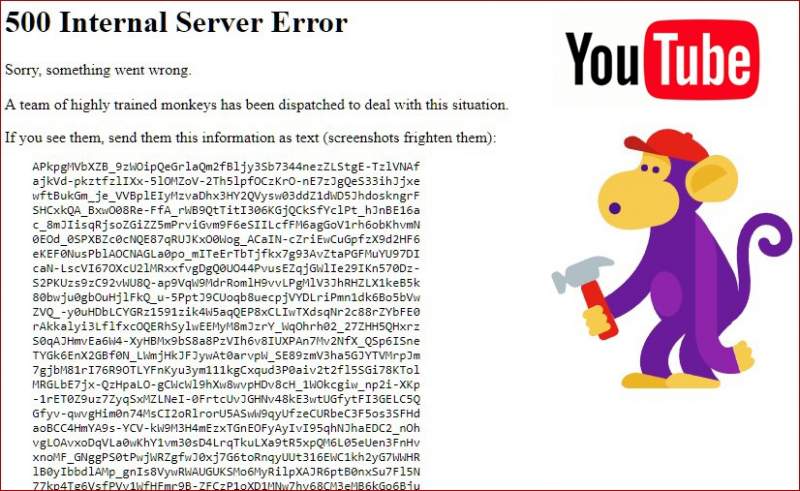 Minimizing Outrage from the Outage
YouTube, the world's largest video streaming platform went down last week for only a little over an hour. However, that was enough for those affected to be annoyed and did not held back expressing those feelings on social media.
So you can only imagine how those who are actually paying YouTube TV subscribers would feel. Which is why Google is apologizing in the form of a week-long credit.
Thanks for your reports about YouTube, YouTube TV and YouTube Music access issues. We're working on resolving this and will let you know once fixed. We apologize for any inconvenience this may cause and will keep you updated.

— TeamYouTube (@TeamYouTube) October 17, 2018
The cable TV replacement which launched last year offers over 73+ channels for just $40 USD a month. The amount of channels dwarfs the 50+ channels on Hulu TV Live for the same cost. YouTube TV is also now widely available across the US with plans to expand to other countries as well.
How Do I Qualify for the Free Credit?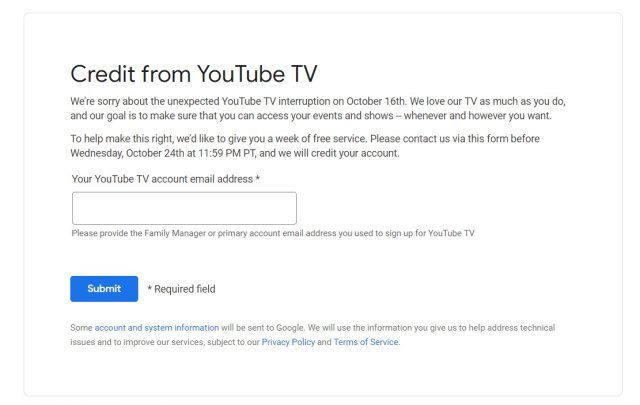 You will only receive the offer if you are a subscriber and there should be a form on your account e-mail. Make sure to check that it is not in the spam folder either. In case you do not see it in your inbox, here is a link to the form.
All users need to do is fill the form out then send it back to Google before October 24 to qualify. It expires at exactly 11:59 PM PT Wednesday.