Google Releases Annual 'Year in Search'
---
---
---
Ryan Simmons / 8 years ago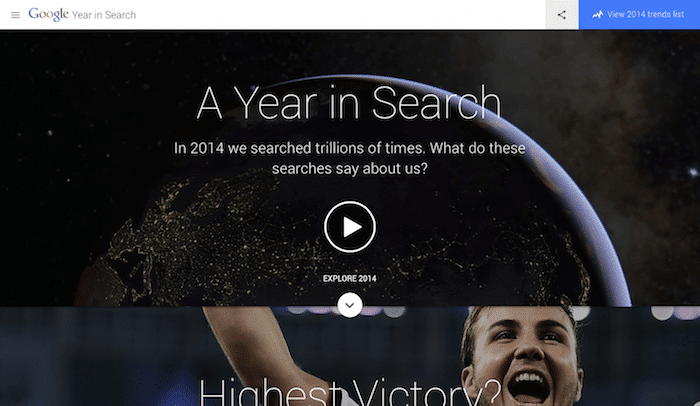 Google has released its annual 'Year in Search', formerly known as the Zeitgeist. It comes with a number of surprises and a number of things you probably guessed.
The top trending search subject for the year was the death of Robin Williams, the actor and comedian who passed away in August of this year. That topic was closely followed by the World Cup, which took place in Brazil this summer, with the deadly Ebola virus following up behind that.
The top trending search term in tech was of course the iPhone 6, with the Samsung Galaxy S5, the Nexus 6, the Moto G, and Samsung's Galaxy Note 4 following up in that order.
Google has produced a wonderful website, with a number of beautiful pages displaying all the data in what is probably the best way possible. You can search through 'top charts', read about big topics and more.
Check it out here.
Source: Google