Google Teases Android M Through The Medium Of Song
---
---
---
Christopher Files / 6 years ago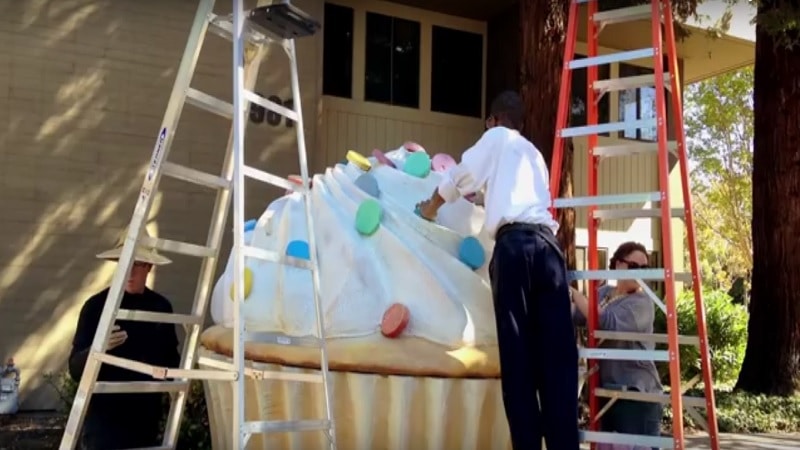 No, this is not Google adding "Music Videos" to their Alphabet, but rather an eye-catching advert which teases the possible names for Google's Android M which is in the pipeline. On a sidenote, been a while since my last tangent escapade, I can just imagine in 10 years time a school teacher will be referring to these collections of letters as "Alphabet sponsored by Google" while teaching a class.
The codenamed Android M has been in the Developer Preview stage since late May but as yet is without an official name. This has not changed but has been teased with a music video which has been uploaded to YouTube as of Friday the 14th August 2015. The jingle is catcher than any X factor Simon Cowell creation and was created and performed by Google employees Nat and Lo. The video was filmed in the Android garden at Google's headquarters, Mountain View, CA. It's like George Orwell has pitched these names, an Android Garden in Mountain View.
The video then suggests possible names which begin with M, from Muffin to M&M, dododo. This certainly fits in with Google's record of naming Android after tasty treats, from Android 2.2 which was Froyo to Android 4.0 which became known as Ice Cream Sandwich. The video ends with a scene of a man spray painting the bottom half of an Android statue white instead of the usual Android green colour. This has led many to speculate of a possible name of Marshmallow, for the new OS.
Android M is likely to be released nearer October or November of this year, although this has yet to be confirmed by Alphabet/Google or whatever they are now. The video is below; perhaps the one after M will be named D, for Diabetes owning to all these surgery snack names.
Thank you techworm for providing us with this information.