Google Told To Move Their Infamous Mystery Barge From San Francisco Bay
---
---
---
Peter Donnell / 9 years ago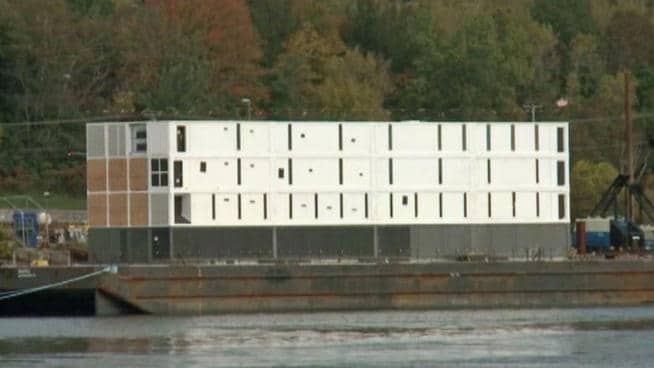 Last year saw a lot of rumours surrounding Google and their mystery barge, with documents surfacing that showed the barge was being constructed by Google, but nothing about what it will actually be used for. Some have suggested it may be a floating data centre, while others think that it will be some kind of mobile showroom, both sound fairly plausible. Of course, given Google's passion for all kinds of crazy innovation, it may even be something completely new.
The San Francisco Bay Conservation and Development Commission (BCDC) has told Google that it must move its mystery barge from the bay. It looks like Google don't have the proper authorization to have started construction on their barge, and unless they're able to come up with a suitable response they could be made to leave the bay or face enforcement proceedings.
"we just received the letter from the San Francisco Bay Conservation and Development Commission and we are reviewing it." Said a Google spokesperson while speaking with TechCrunch.
It still remains to be seen why Google would really need such a large barge and why most of its purpose is so covert. So long as Google don't get kicked out of the bay, construction will continue and I'm sure well discover its true purpose soon enough.
Thank you TechCrunch for providing us with this information.
Image courtesy of NBC.