GoPro Camera + Lava = Awesome Accidental Video Footage
---
---
---
Mike Sanders / 5 years ago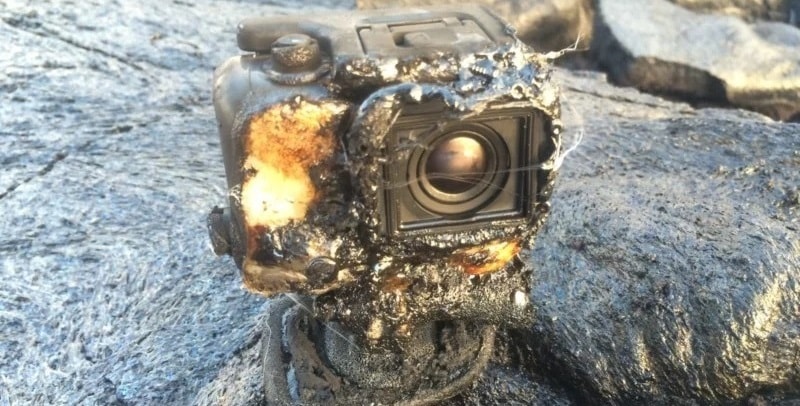 GoPro Camera films as it is engulfed in lava
GoPro cameras can be pretty awesome to capture those exciting moments. Perhaps a hair-raising downhill bike ride. Possibly a skydive. While they can be used to film lava, it is usually best to keep a reasonably safe distance. This GoPro camera, however, got a little too close to the action.
We are certainly fans of the cameras here at Eteknix with their glorious 4k 60fps recording capabilities.
In a report via PetaPixel, we find one camera that actually (and accidentally) got engulfed in a lava stream.
Erik Storm is a tour guide in Hawaii. Part of his job takes him to the lava streams on the volcanic island. Hoping to get some neat footage, he took his GoPro camera with him. Unfortunately, a slight accident meant that it got a bit closer to the footage that he intended.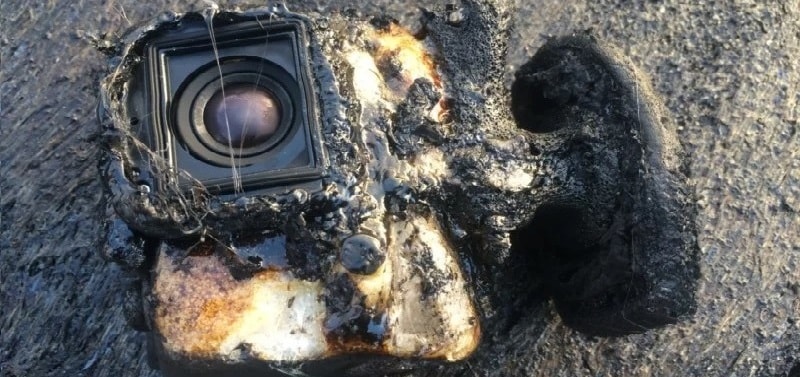 Now, where did I put that camera?
Placing the GoPro in a crevice, Erik Storm got distracted with another task. In the meantime, however, a lava stream was slowly and ominously approaching the camera. Before he knew it, the whole thing was in flames and amongst the lava flow.
Amazingly, the camera recorded the whole incident. Erik Storm eventually recovered the camera and his hopes were not high. Amazingly though the camera recorded the whole incident. Even more so, with the protective casing taking the brunt of the damage it still works!
Speaking of the incident Mr. Storm said: "I used a geology rock hammer to pull it out of the lava and thought it was a total loss. The camera even still worked although not a well as it did before [it's] truly amazing it survived!"
This really is astonishing and will do GoPro's new 360 cameras no harm in the durability marketing stakes.
You can check out the footage below. It truly is amazing and somewhat ominous to see it creeping up!