GoPro Launches TradeUp Program – Accepts Any Brand
---
---
---
Ron Perillo / 3 years ago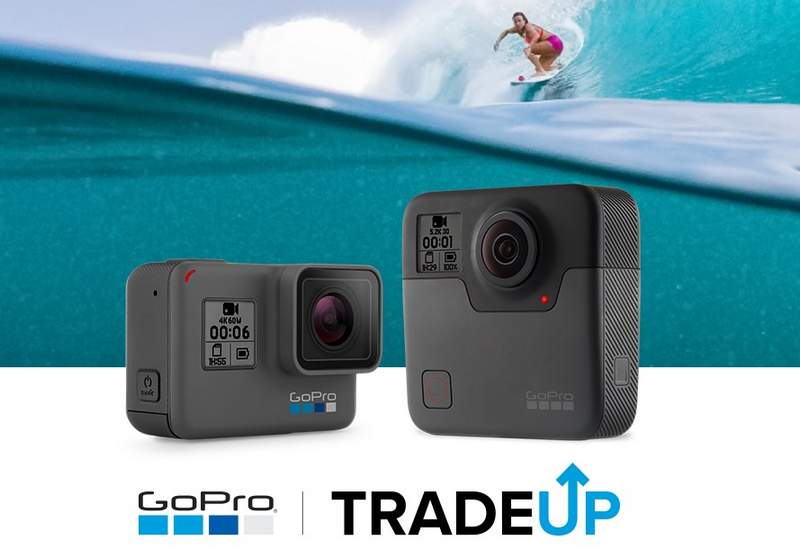 GoPro Launches TradeUp Program
Digital action camera manufacturer GoPro has launched their new TradeUp program in the US. This enables those with older models to trade-in their digital video camera, in return for discounts. Specifically, a $50 off the Hero 6 Black, or $100 on a Fusion camera.
What makes this deal interesting is the fact that GoPro accepts any brand of digital camera. Even if it is not their own. The caveat being that it must be worth at least $100 when new. Obviously, trading in an older model is much more ideal than your existing video-capable DSLR. However, this is also a good way to clean out unused hardware that is just gathering dust.
How Is This Different from GoPro's Previous Trade-in Program?
This is not the first time the company has tried this. In 2017, the trade-in program only accepts existing cameras. Now they are much more liberal in acceptance and there is also no deadline for the trade-in. As long as GoPro sees the program as a viable way to increase sales, it will continue.
Unfortunately for international users, this program is only limited within the United States. Even Canadian users cannot take advantage of this at the moment. If your have limited funds, GoPro instead has a selection of older models as well as a newly announced entry-level Hero. Or maybe you can work a deal out with a friend in the States to buy it for you.