GoPro Unveils the Fusion Spherical Camera
---
---
---
Ashley Allen / 6 years ago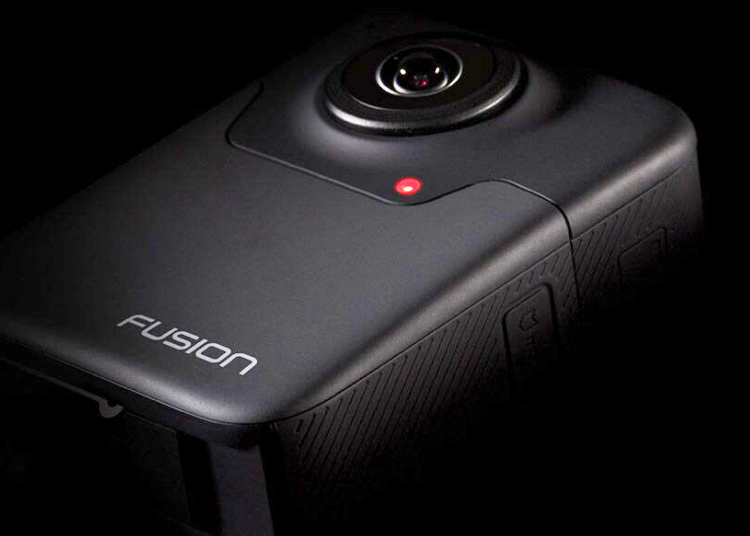 After teasing its existence last year, GoPro has finally announced the release of a new 360-degree camera. The GoPro Fusion is capable of shooting 5.2K video at 30 frames-per-second – what it calls "OverCapture," giving users the capability to pull HD images out of a recording sphere – through, effectively, six GoPro cameras rolled into one.
"Fusion is the ultimate spherical capture solution for innovative, envelope-pushing content creators. In addition to high performance spherical capture for fully immersive VR experiences, Fusion's 5.2K resolution enables a new OverCapture creative solution that gives content creators the flexibility to produce conventional non-VR video and photos in HD-quality "punched out" from the spherically captured angles," the company says. "Not just a VR capture solution, Fusion ensures that traditional content creators will get the shot, while also capturing the unexpected."
"Fusion is just that, the ability to capture every angle simultaneously…as though you had six GoPro cameras fused into one," GoPro founder and CEO, Nicholas Woodman, added. "Whether filming for VR or traditional fixed-perspective content, Fusion represents the state-of-the-art in versatile spherical capture."
The GoPro Fusion will be available "in limited quantities" by the end of 2017, though prior to that the company hopes to get the camera into the hands of creators as part of a beta program. Prices are yet to be revealed.